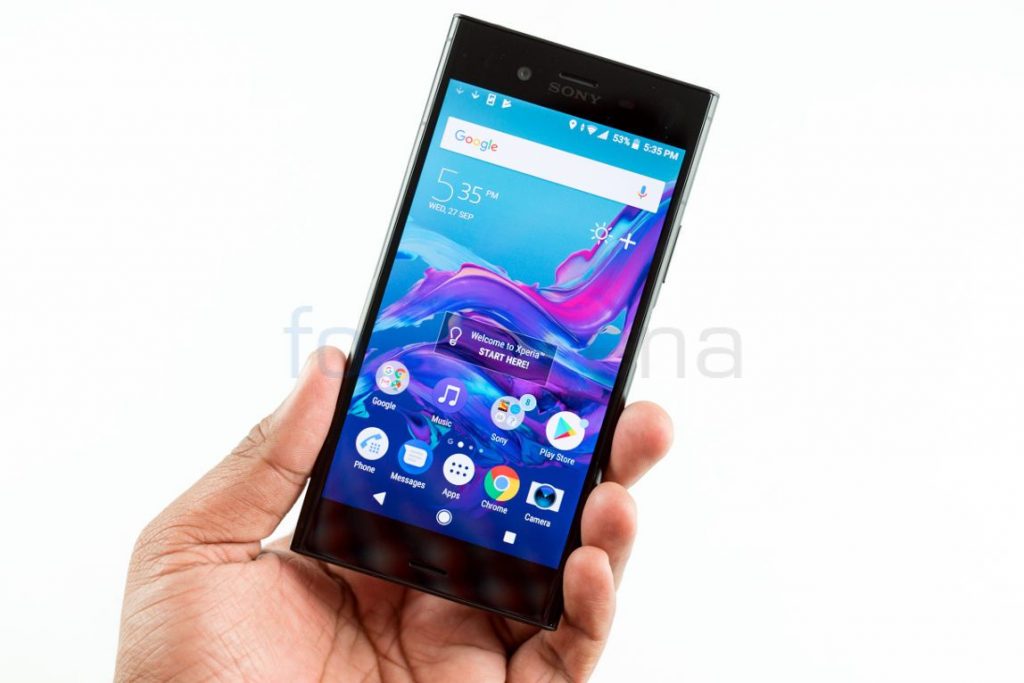 Sony Corporation has reported its revenues for the second quarter of the financial year 2017 that ended September 30, 2017. Sales increased by 22.1% to 2,062.5 billion yen compared to the same quarter last year due to the impact of foreign exchange rates and an increase in Game & Network Services (G&NS) segment sales.
Operating income increased 158.5 billion yen year-on-year to 204.2 billion yen due to improvements of operating results in the Semiconductors and G&NS segments as well as All Other.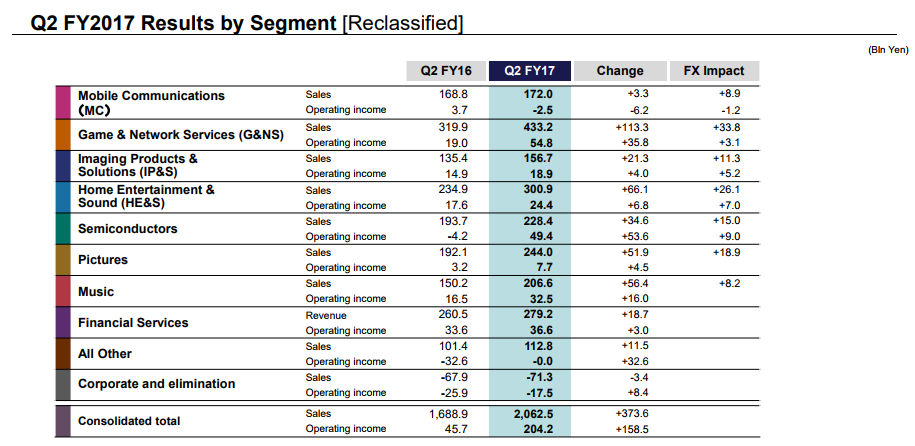 Its Mobile communications division reported sales of 172 billion yen, essentially flat year-on-year with 1.9% increase and 3% decrease on a constant currency basis. This is mainly due to the impact of foreign exchange rates as well as an increase in sales of the fixed line communications business, substantially offset by a decrease in unit sales of smartphones. Operating loss was 2.5 billion yen, compared to 3.7 billion yen a year ago primarily due to a change in the geographic mix of smartphone sales, an increase in the price of key components, as well as the negative impact of the appreciation of the U.S. dollar, primarily reflecting the high ratio of U.S. dollar-denominated costs, partially offset by reductions in operating costs and marketing expenses.
The company shipped 3.4 million smartphones, compared to 3.5 million a year earlier. It has also reduced full year smartphone shipment target to 15.5 million from 16.5 million units. As a result, it has reduced its sales forecast by 40 billion yen to 780 billion yen.
Semiconductors segment posted 17.9% year-on-year (a 10% increase on a constant currency basis) increase in sales to 228.4 billion yen due to a significant increase in unit sales of image sensors for mobile products, as well as the absence of the impact of a decrease in image sensor production due to the 2016 Kumamoto Earthquakes in the same quarter of the previous fiscal year, partially offset by a significant decrease in sales of camera modules, a business which was downsized.