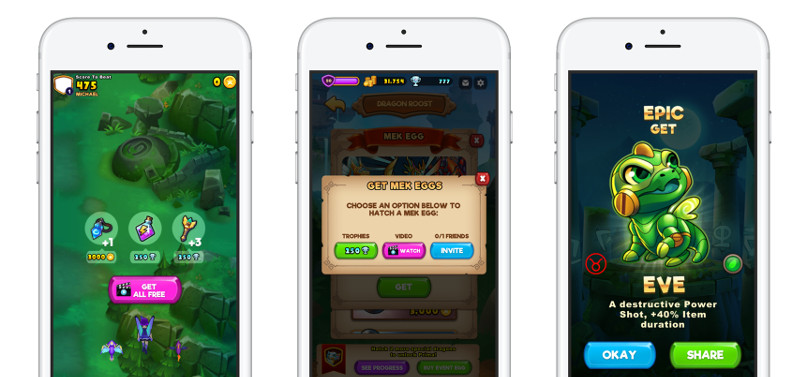 Facebook's Messenger app is one the most widely used chat application all over the world. Further to better the app, the company last year has introduced the Instant Games for Messenger with over 20 games from several developers at the time of launch which later was gradually increased and gave more features to developers to build flexible, rich gameplay experience. It introduced ads in Messenger app back a few months back.
Today in the next phase, Facebook has announced that it is rolling out tests of interstitial and rewarded video ads with select game developers. During this testing phase, users will be able to see ads while playing games and will use demand from Audience Network to deliver ads in-game. Titles such as Blackstorm's Everwing and FRVR's Basketball FRVR will now have ads in between the gameplay sessions.
The company says that rolling out in small batches allows them to read and learn the best ways for developers to implement ads and also offer enhanced gaming experience while providing a way to monetization. Based on the results, Facebook will give interstitial and rewarded video ads for more developers as well as optimize the ad platform in the coming weeks. It will also offer more developer tools for measurement and optimisation of ads. This move will undoubtedly allow developers to generate revenue and invest more in the future to better the instant gaming platform.
Along with monetization, Facebook is also introducing in-App purchases, and with closed beta testing, the developers within this phase get to submit and launch games directly on the platform with a more robust toolset. Developers interested in building for Instant Games can sign up here.