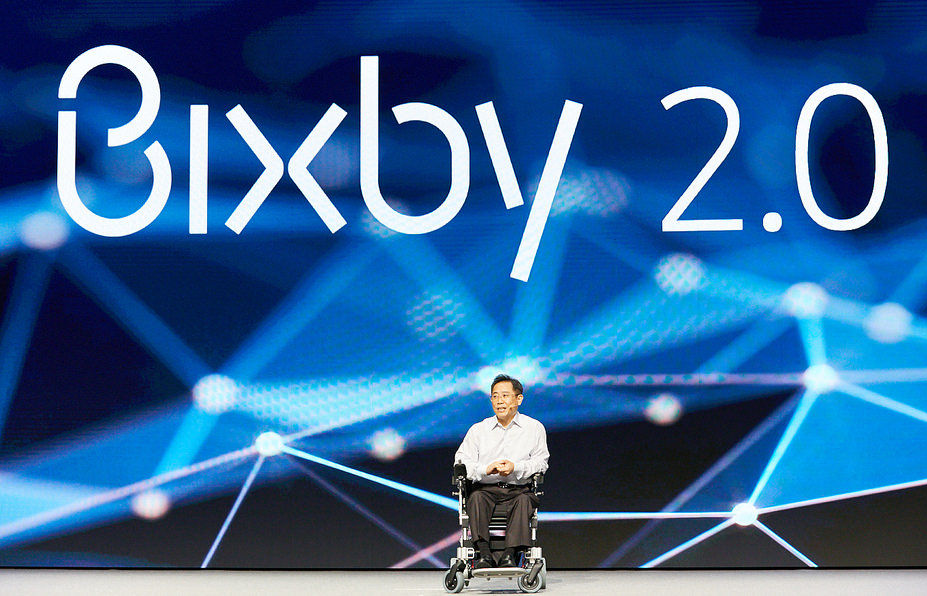 Samsung at the on-going Developers conference in San Fransico announced the Bixby 2.0. Bixby is the Samsung's voice assistant that was introduced along with the Galaxy S8 and S8+ earlier this year to compete against the Google's Assistant and Amazon's Alexa. It has taken Samsung six months to bring a new updated version of the Bixby AI.
Unlike the Google's Assistant and Amazon Alexa, Samsung's Bixby is limited to Galaxy S8 series and Note 8 and few TVs at the moment, but it is going to change very soon says Samsung. The company is planning on bringing the voice assistant to more devices with deeper linking capabilities and enhanced natural language abilities. Meaning, the Samsung's voice assistant will now be able to recognize the voice of individual users and create a personalized experience to anticipate better users need.
The new Bixby will act as a Hub of your home ecosystem and connects to more devices like TV, refrigerator, phones, speakers and more which are connected to the internet. Furthermore, Samsung says that Bixby is now open for developers to integrate the voice assistant to their apps. Starting today, the Samsung's Bixby's voice assistant software development kit (SDK) will be available in a private beta for select developers, and over the time it will be made available to more number of developers ultimately making Bixby open to all. Samsung said that it would be launching Bixby powered TVs in USA and Korea in the days to come.
Even though Samsung has made the Bixby SDK available, it will still take some time to reach every developer out there. Hence Samsung has also introduced the Project Ambience. It is a small chip or a dongle that will bring Bixby support and functionality to more number of devices. However, it is still early phase for the Project Ambience.