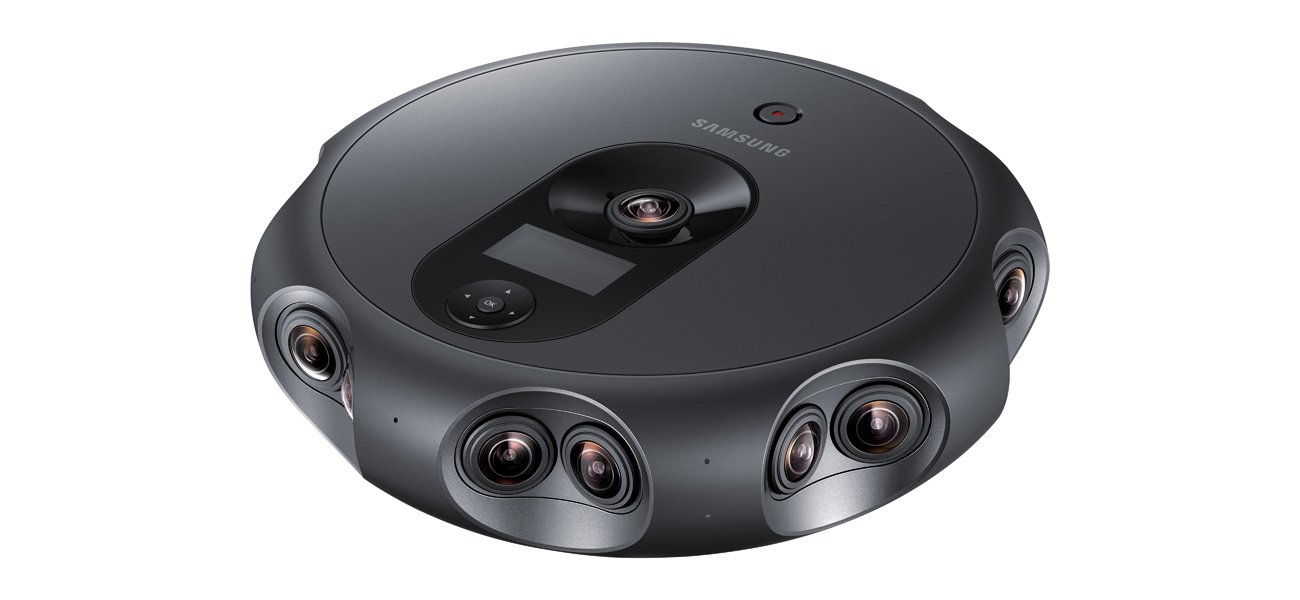 Samsung has announced the 360 round camera today and as the name suggests it can shoot 360-degree footage. It comes with 17 lenses including eight horizontally positioned stereo speakers and one single lens placed vertically. It can stream and record high-quality 3D content for virtual reality.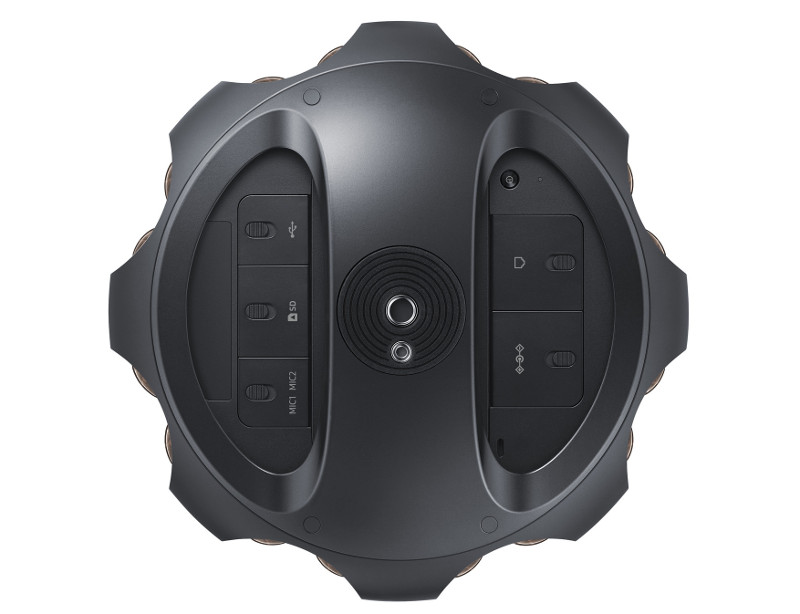 The Samsung 360 Round with its one single lens vertical lens can live stream 4K UHD 3D video and spatial audio and create 3D images with depth.It features 17 cameras with 1/2.8", a 2M image sensor, f/1.8 Lens with six internal microphones for spatial audio and two external microphone ports on board.
The 360 Round can record and live stream 3D and 2D content at 4K with 30 frames per second in either X264 or X265 format. It packs 10GB LPDDR3 RAM and 40GB eMMC internal storage that is further expandable up to 256GB via SD card and 2TB via SSD.
Connectivity ports include LAN, USB Type-C to quickly connect and transfer footage. Sensors include Gyrometer and Accelerometer and have 19V 2.1A Power input. The Samsung 360 Round measures 205 x 205 x 76.8mm and weighs 1.93kg. Samsung says that it doesn't need a fan for cooling, meaning the 360 Round is quite and silent while functioning.
It has 2 PC software one for Camera Control / Streaming, Content Viewing and another for Post Processing as the camera stitches images together to create a virtual environment. The minimum system requirements needed to use the bundled PC software are, you should be running Windows 10 64bit OS for 4K video editing, 16GB RAM, Intel Core i7-6700K or above with NVIDIA GTX 1080 x 1ea GPU. As for post-processing, you will need Intel Core i7-6950X or above with 32GB RAM and GPU NVIDIA GTX 1080 Ti x 2ea GPU.
Samsung says that the 360 Round camera will go on for sale sometime in October, but hasn't revealed the pricing officially. Some reports say it will cost $10,500 (Rs. 6,83,355 approx.) .