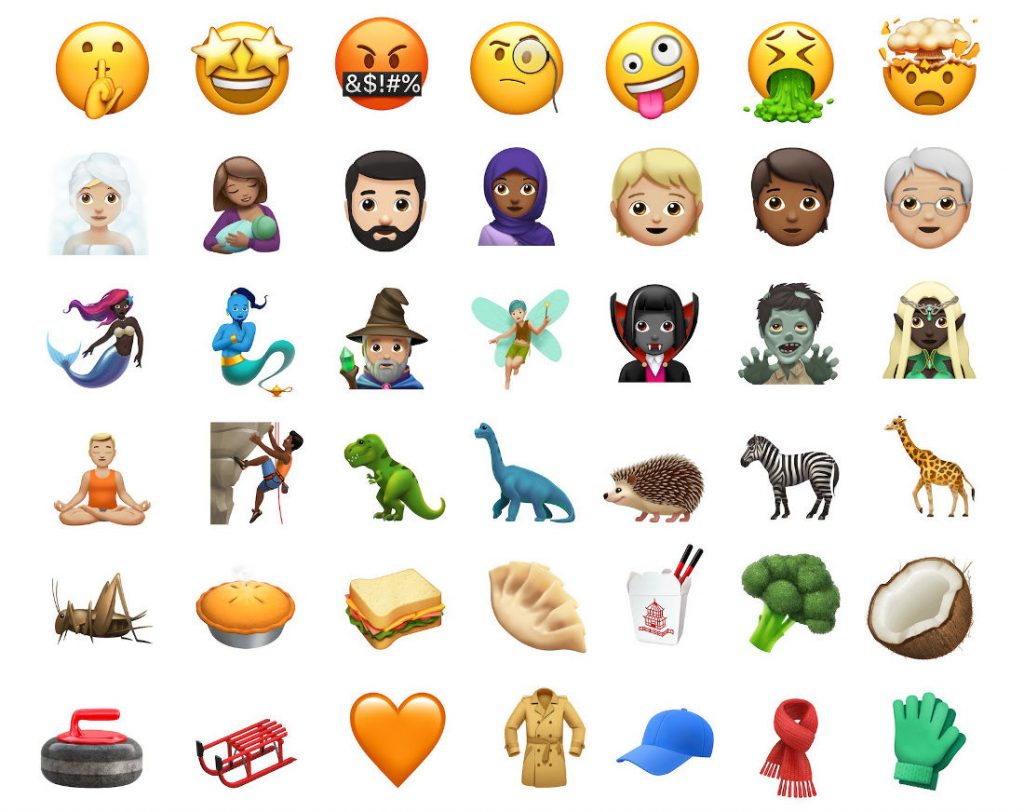 Apple today announced that iOS 11.1 will bring hundreds of new emojis, including more emotive smiley faces, gender-neutral characters, clothing options, food types, animals, mythical creatures. This includes Sled, Face With Monocle, Man Fairy and gender-inclusive emojis for a child, adult, and older adult that are new.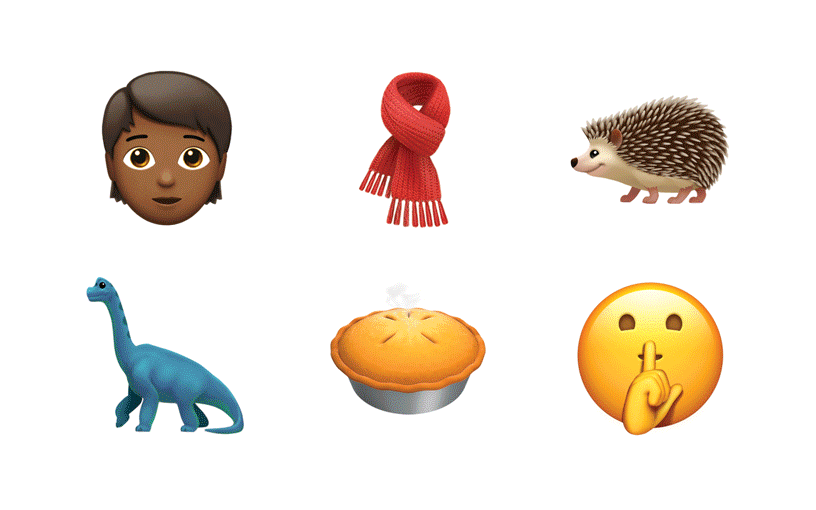 It will also include characters announced on World Emoji Day back in July, like Woman with Headscarf, Bearded Person, Breastfeeding, Zombie, Person in Lotus Position and new food items such as Sandwich and Coconut. Apple says that this will also bring  Love-You Gesture, designed after the "I love you" hand sign in American Sign Language.
Back in June Unicode released version 10.0 of the Unicode Standard with 56 new emoji, 8,518 characters, and four new scripts to be adopted by major vendors like Apple, Google, Samsung and Microsoft.
These new emoji will be available in iOS 11.1 developer and public beta preview 2 and the final version of iOS 11.1 is expected later this month or early November. This will also be available in upcoming software updates for macOS and watchOS. You can check out the complete list on Emojipedia here.