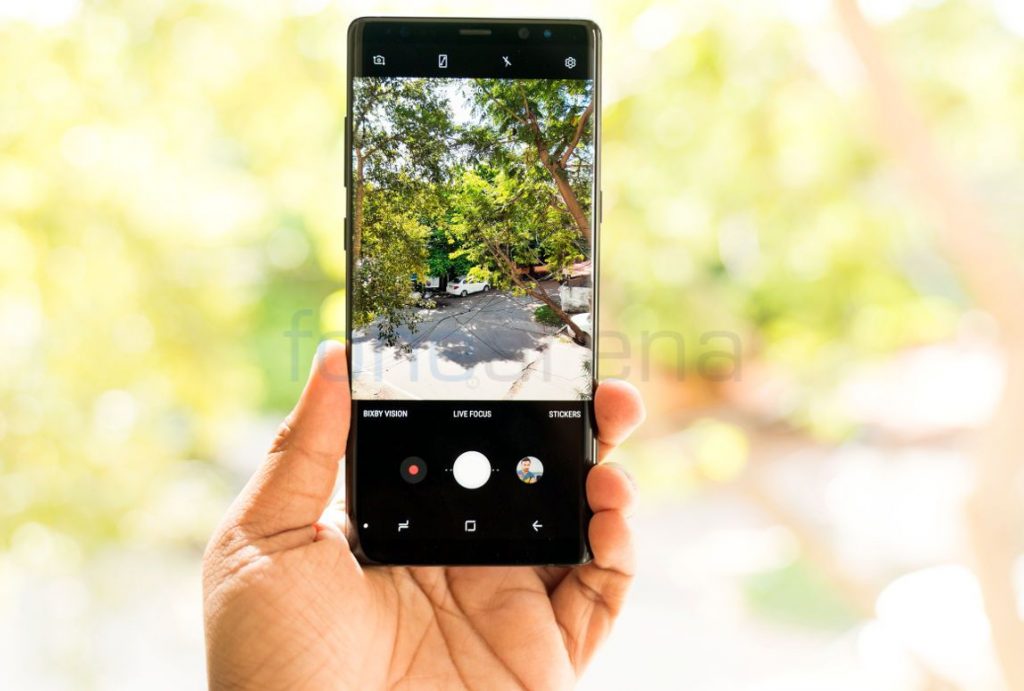 DxOMark is a standard for cameras of smartphones, not so long ago, they have rated the Apple iPhone 8 Plus 94 points which made Apple reclaim the number one spot. While the 8 Plus still stays on top of DxOMark's list, it has to now share the spot with the Galaxy Note8 now with the same 94 points. The Galaxy Note8 is the first ever Samsung phone to feature the dual camera setup, and with its first attempt, Samsung making up to the top spot is really impressive.
DxOMark has updated their testing system taking the Bokeh, and Zoom features into account and these two are the critical areas where the Note8 and the iPhone 8 Plus shine. According to the newly updated DxOMark system, Samsung scores 100 with the Note8 in still photography, and the phone does justify the score with its impressive camera performance both in bright light and lowlight. The images shot on Note8 have a lot of details preserved; however, it loses in certain conditions due to overexposed output despite HDR enabled.
Though the Note8 is the first attempt from Samsung at the very hyped Bokeh and Zoom features, it leaves no stone unturned. When in good lighting conditions, the X8 zoom produces acceptable details and usable images, but in low-light it's best to stay away from it and restrict it to X4 Zoom to get the best results. Also, the Note8 does an excellent job in bringing out beautiful Bokeh effect by blurring the background and Samsung boats this as one of the selling points.
One area where the Note8 loses to the iPhone 8 Plus is the video department. While it does a good job, but not excellent when we pit it against an Apple phone. With the Pixel 2 due later today, it has be seen if the latest Google phone can outperform the Note8 or not.
Sai Krishna contributed to this post