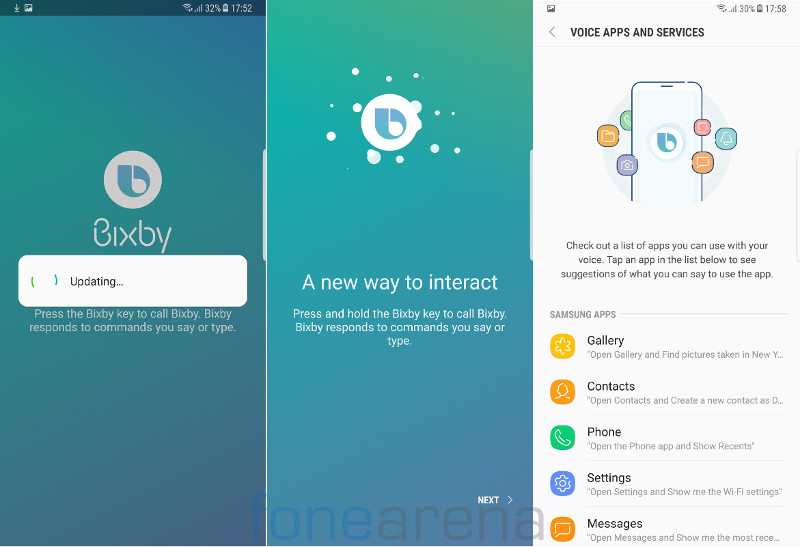 Samsung started rolling out its Bixby Voice assistant globally last month. Now has company has announced that it has started rolling out the feature in India for  Galaxy Note8, Galaxy S8 and Galaxy S8+ smartphones from today, as the company had confirmed at the Galaxy Note8 launch event last week. The feature is available after an update to Bixby.
It supports U.S. English, but it has been optimized to understand English in Indian accents. "It doesn't matter which part of India you are from, Bixby will work hard to understand you and take care of your daily activities," Dipesh Shah, MD, Samsung R&D Institute said at the launch event.
With full voice capabilities for U.S. English, users can easily activate voice commands such as turning on the flashlight, taking a selfie, setting reminders, find photos from your gallery and more by pressing the Bixby button and saying "Hi, Bixby."
Samsung said that the development of Bixby voice capabilities for Indian consumers was carried out at Samsung Research & Development Institute, Bangalore (SRI-B), which is Samsung's largest R&D facility outside Korea.
Commenting on the roll out, Asim Warsi, Senior Vice President, Mobile Business, Samsung India, said:
At Samsung, we listen to our consumers and bring in meaningful innovations that help make their lives better. With Bixby, the phone adapts to you and not the other way around. It's a smarter way to use your phone and get more done. Keeping in mind the diversity in Indian accents and our commitment to 'Make for India', Bixby has been optimized to understand Indian accents.