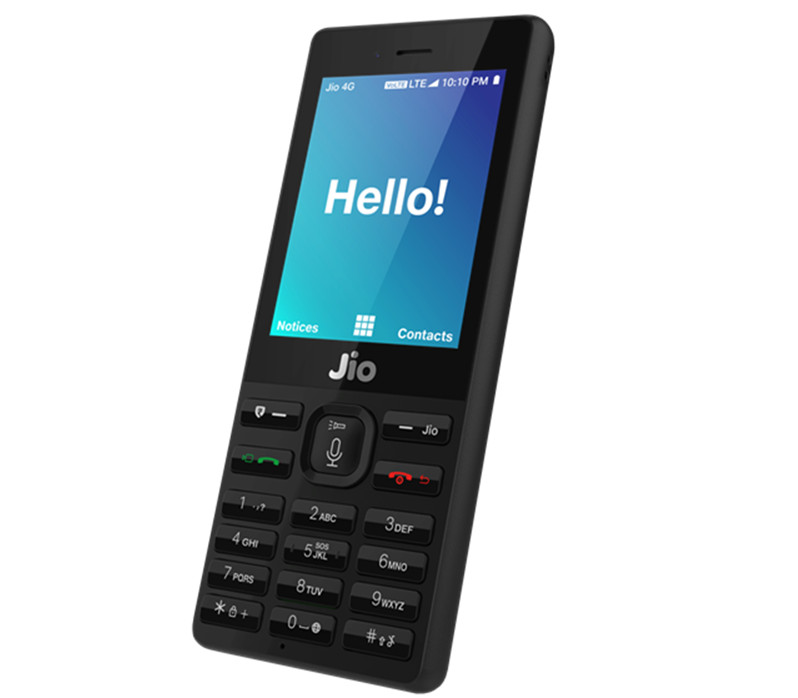 Reliance Jio unveiled its JioPhone at the  40th AGM last month, and the company said that pre-booking for the phone will start on August 24th. As promised today the company has announced that the phone will be available for pre-booking through MyJio app and jio.com online as well as Jio retailers and multi-brand device retailers including the Reliance Digital stores network offline at 5:30PM tomorrow.
The company already said that it will collect one-time, refundable security deposit of Rs 1,500 to avoid potential misuse. Today the company has announced that it will collect Rs. 500 as pre-booking fee, which will be adjusted against the fully refundable, one-time, security deposit at the time of delivery.  The balance Rs. 1000 towards security deposit needs to be paid at the time of delivery of the device.
It already said that JioPhone user can use the JioPhone for 36 months, and can get a full refund of the security deposit of Rs. 1,500 by returning the used JioPhone.
How to pre-book JioPhone
Open MyJio App go to jio.com. You will be shown the Pre Booking Screen
Click on Pre Book Now button
Enter your mobile number and enter the PIN CODE of the place you want the phone to be delivered
Click Proceed
You will be shown multiple payment options. Select the payment medium of your choice to pay refundable pre-booking amount of Rs. 500
On successful payment, you will be shown confirmation screen along with confirmation message of successful booking of phone
Reliance Jio confirmed again that the JioPhone will be distributed on a first come first serve basis to only those who pre-book starting 24th August, 2017. There will obviously be a high demand so you will have to hurry to get one. The company at the launch said that it expects to roll out 5 million or 50 lakh JioPhones a week.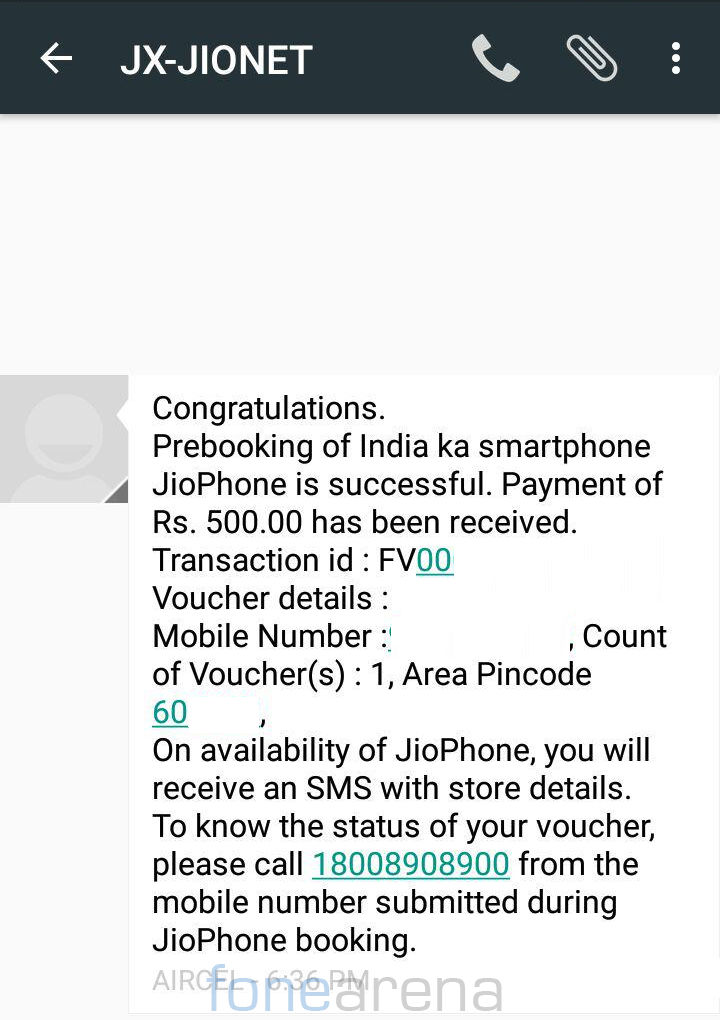 [Update 2: Jio.com and MyJio app were down since bookings opened at 5:30 but were able to book successfully online. After successful payment you get SMS with transaction id and voucher details. On availability of JioPhone, you will receive an SMS with store details. You can also get status of the voucher by calling 18008908900 from the mobile number submitted. We also booked through offline stores.]
[Update: Reliance Jio has changed the pre-booking time from 5PM to 5:30PM. The post has been updated accordingly.]