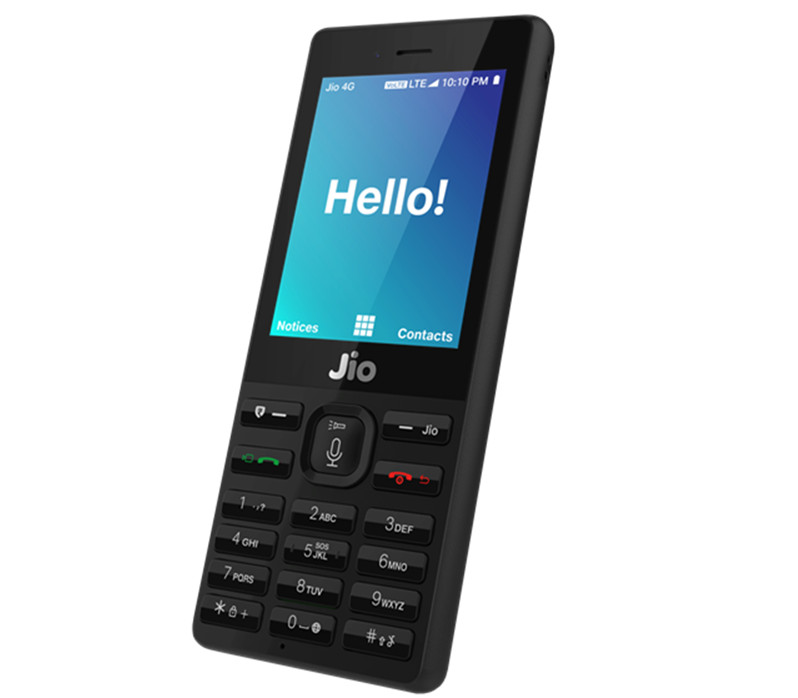 Reliance Jio is in talks with WhatsApp to create a special version of the popular messaging app for newly launched JioPhone, according to a latest report from Factor Daily. Both the companies are planning to introduce a toned-down version of WhatsApp on the feature phone.
The discussions, between the Jio team and WhatsApp, still seem to be in its preliminary stage. Although the JioPhone comes pre-loaded with Jio Music, Jio Cinema and Jio TV, it lacks basic ability to run WhatsApp, which has a over 200 million users in India. The phone is also said to include Facebook and YouTube apps. Powered by Qualcomm 205 platform, the JioPhone runs on KaiOS, a forked version of the Firefox operating system. WhatsApp doesn't have a version that runs on the KaisOS and therefore the duo are in talks for a special version.
The JioPhone is company's first VoLTE feature phone that is 'Made in India'. The phone has a 2.4-inch QVGA screen, Alphanumeric keypad, 4-way Navigation key, microSD slot, rear camera, torch light, FM Radio, comes with 22 major Indian languages and has voice commands call someone, reject a call, browse internet, open apps  and more. The JioPhone is effectively free, but to avoid misuse, the company is collecting Rs. 1500 as a security deposit, which will be refunded after 3 years.