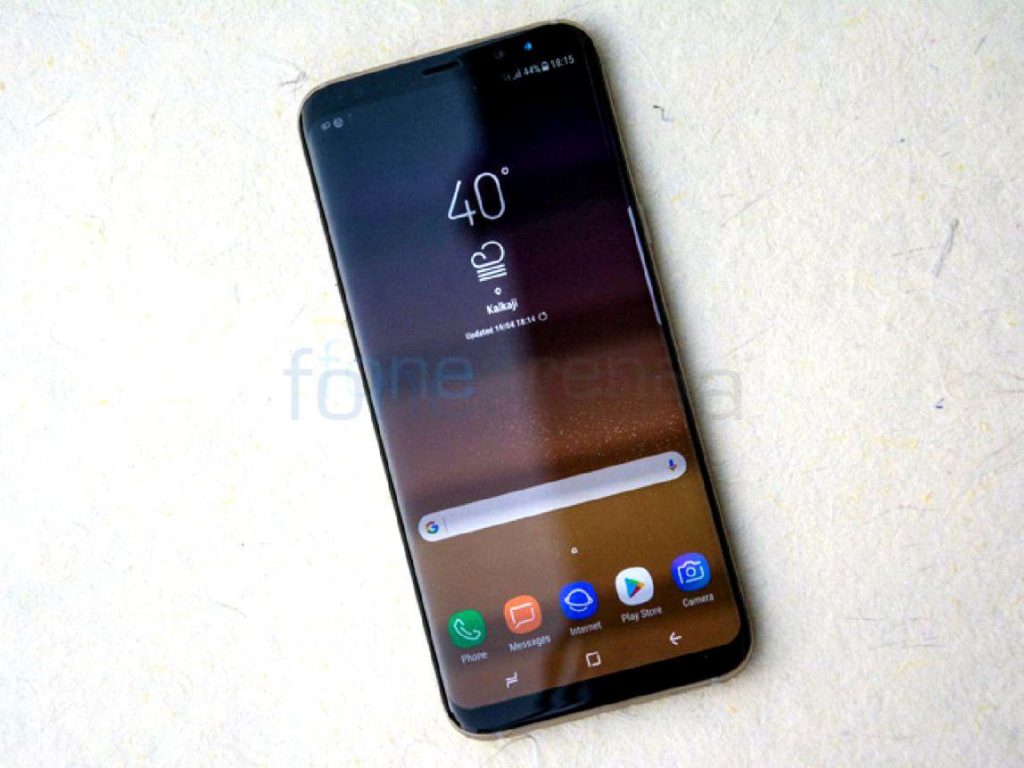 Smartphone vendors shipped a total of 341.6 million smartphones worldwide in the second quarter of 2017 (2Q17), according to preliminary results from the International Data Corporation (IDC) Worldwide Quarterly Mobile Phone Tracker. Smartphone shipments declined 1.3% from the same quarter a year ago and were down 0.8% from 1Q17.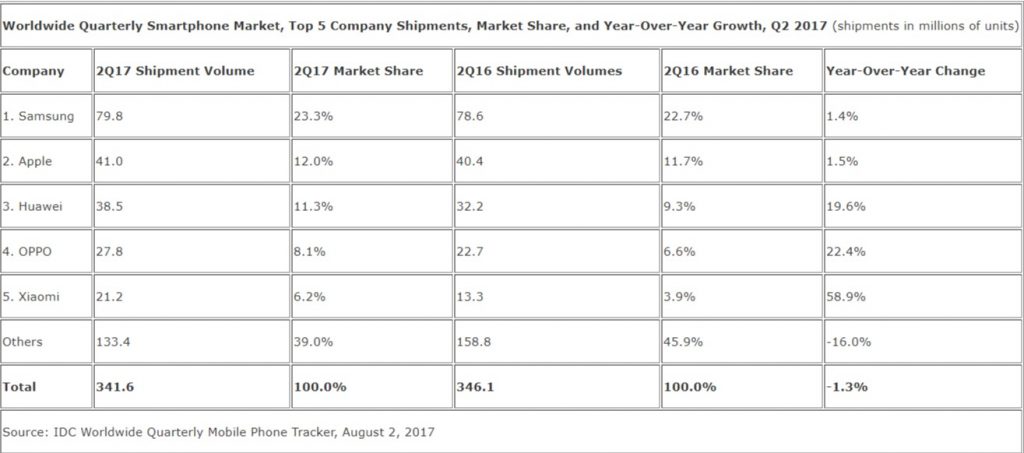 Leading vendors all saw positive shipment growth even though the shipment fell in Q2. Samsung and Apple topped the market with a market share of 23.3% and 12 % respectively. The South Korean smartphone maker shipped 79.8 million units while Apple shipped 41 million iPhones in the second quarter. Meanwhile, Huawei, OPPO, and Xiaomi had a market share of 11.3%, 8.1% and 62% respectively.
Ryan Reith, program vice president with IDC's Worldwide Quarterly Mobile Device Trackers said,
In my opinion, the biggest change in the second quarter is the size of the contraction among the 'Others' outside of the top 5 OEMs. It's no secret that the smartphone market is a very challenging segment for companies to maintain or grow share, especially as already low average selling prices declined by another 4.3% in 2016. The smaller, more localized vendors will continue to struggle, especially as the leading volume drivers build out their portfolio into new markets and price segments.
Anthony Scarsella, research manager with IDC's Worldwide Quarterly Mobile Phone Tracker said,
Despite some key launches in the second quarter from some well-known players, all eyes will be on the ultra-high-end flagships set to arrive this fall. With devices like the iPhone 8, Pixel 2, Note 8, and V30 in the pipeline, the competition will be fierce come September. We expect all the key players to promote their latest and greatest flagships with an assortment of deals, bundles, and trade-in offers across a variety of channels in most key markets.
IDC expects to see two quarters of positive year-over-year growth, leaving 2017 as a rebound year