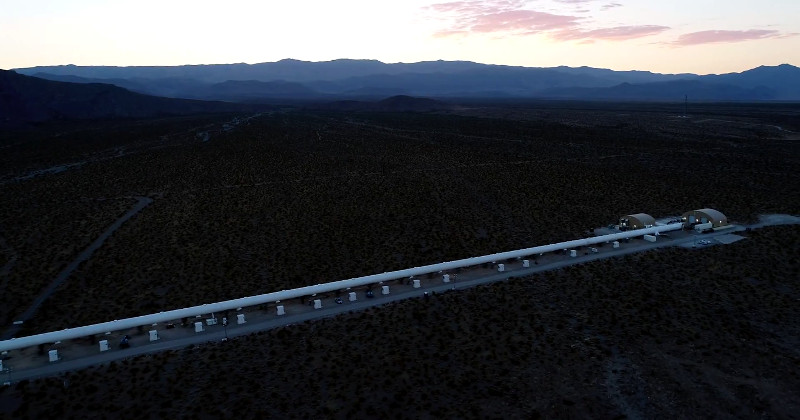 Hyperloop One today announced the successful completion of its second phase of testing. In Phase 2 test on July 29, 2017, it achieved new record speeds of 192 mph or 310 kmph traveling nearly the full distance of the 500-meter DevLoop track in the Nevada desert. The first-generation Hyperloop One XP-1 pod, accelerated for 300 meters and glided above the track using magnetic levitation before braking and coming to a gradual stop.
During phase 2, Hyperloop One achieved record speeds, in a tube depressurized down to the equivalent of air at 200,000 feet above sea level. In the first phase back in May it achieved speed of just 69 mph.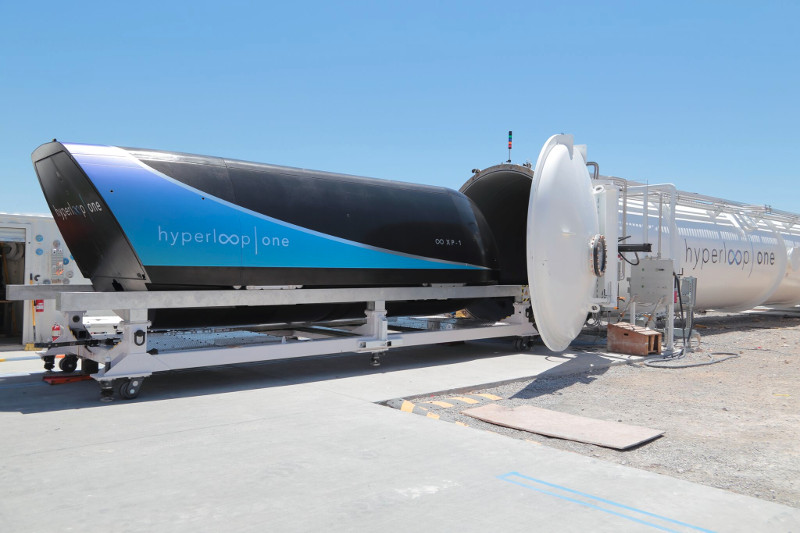 Phase 2 vs. Phase 1
Achieved 2.7x faster speed (192 mph vs. 69 mph)
Went 4.5x farther distance (1,433 feet vs. 315 feet)
10x longer propulsion segment (300m vs. 30m)
3.5x more power to the pod (3,151hp vs. 891hp)
Josh Giegel, President of Engineering and Co-founder of Hyperloop One said that Phase 2 was far more difficult as they built upon everything they learned from their initial test and accomplished faster speeds at a farther distance. He said that they are now one step closer to deploying Hyperloop around the world.
At the Global Manufacturing and Industrialisation Summit (GMIS) in Abu Dhabi in March, Hyperloop One said that Hyperloop travel between Gulf Cooperation Council (GCC) cities under 1 hour at 1080 km/h and could replace all air freight.