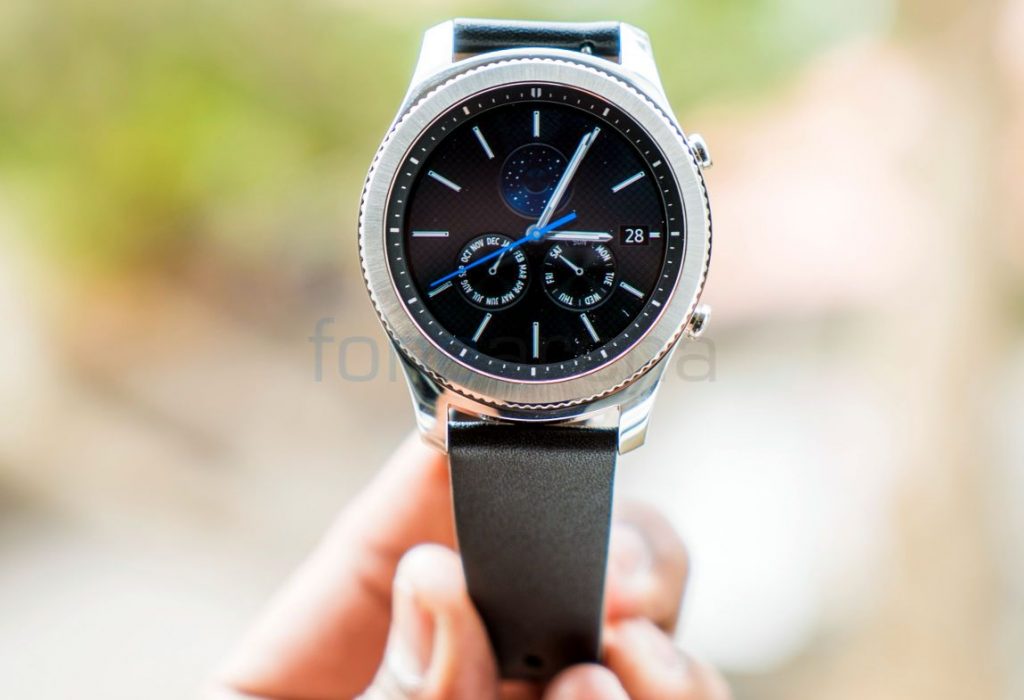 Samsung is developing a new wearable device that could be a fitness tracker/hybrid smartwatch. The device will not be a full fledged smartwatch but will have some smartwatch functions, along with fitness tracking capabilities.
The company recently shared email to members of its SmartLab Plus program seeking ideas on the tagline for the product. Samsung says the tagline should be based on a product concept that "takes the best bits from the Gear S3 and the Gear Fit 2." As per the email, the device will sport a smaller body and thinner straps that will be replaceable. It will be waterproof and can be used while swimming. Other features include activity tracking, weight management, active sports, and coaching. Samsung says the device will run a revised user interface, which allows users to take advantage of improved widgets with "glanceable information."
Moreover, there will be an alert as well to remind users to stay active and when to take a break from driving for long hours. Samsung says the wearable is designed in a way that it can be used all day – from workplace to gym. Currently, it is unclear whether the device will run Tizen OS. Samsung did not reveal when it expects to launch the new wearable.