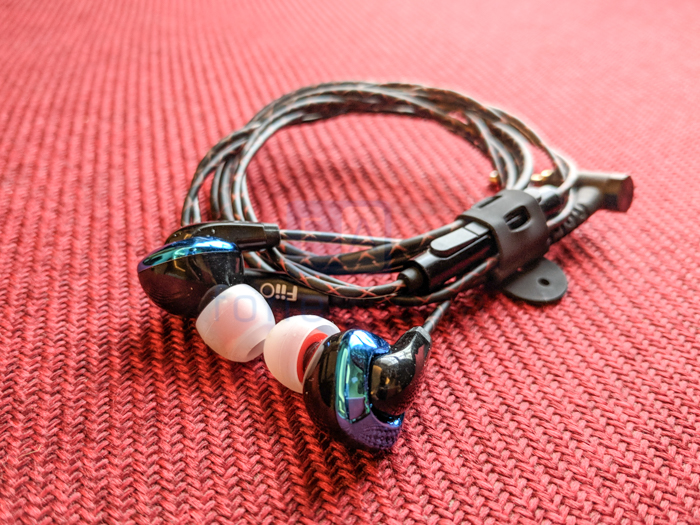 FiiO has been making audio products for close to a decade now. A while back, the company introduced their latest entry-level offerings i.e. the Fiio F1 and F3 to India. In a market where people often never upgrade from low-cost earbuds bundled in-box, the entry-level segment offers potential for disruption. The FiiO F3 priced at Rs. 1,849 aims to do just that. 
Fiio F3 Specifications:
Frequency Response: 15 – 23,000 Hz
Driver Type: Dynamic (11mm)
Impedance: 40 ohms
Sensitivity: 98dB
Maximum Input Power: 5mW
Plug Type: 3.5mm TRRS
Cable Length: 120cm
Weight: 20g
Design
FiiO has done very well with the design and build of the F3. While the build quality might not be the absolute best, the F3 offers customization capabilities via the provided colored shells. You get an option of red, black or blue which you can switch you as you please.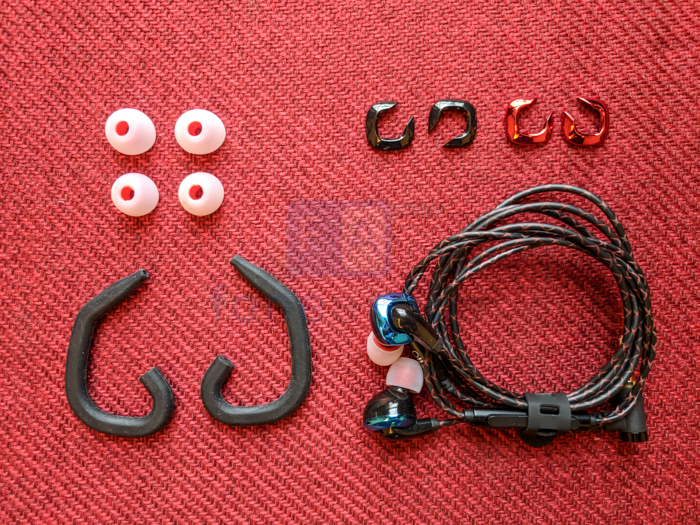 FiiO intends these earphones to be worn with the cable slid over the top of your ear. Earhooks are thus included to be snapped on and slid over your ear. Like the shells, installing these was a cinch and they were as comfortable as can be expected at this price point. The quality isn't anything special though and we'd recommend that you be careful with how you store them as the rubber has a tendency to lose shape. The earphones fit and work perfectly fine even when worn straight down. The earhooks help to almost eliminate microphonics but to be fair, the FiiO F3's rubberized cable does a good enough job on its own.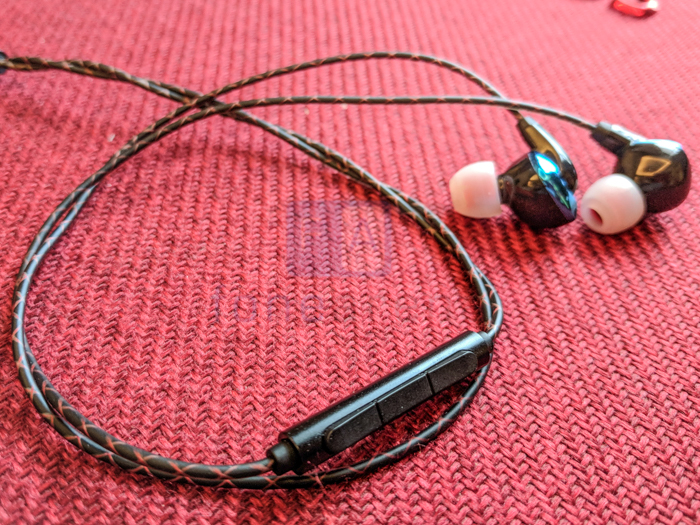 A microphone is placed within the left earpiece cable post the Y Splitter. The microphone unit is where you'll find segregated play control, forward and back buttons. The tactile feedback is good and over calls, the microphone was easily able to pick up our voice.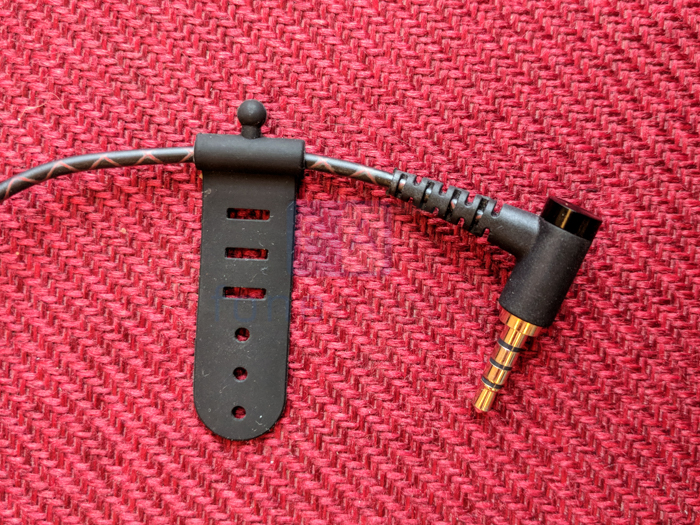 Finally, the FiiO F3 is equipped with an L shaped connector that is particularly robust. We like what the company has done here though some might find the connector a bit inconvenient when attached to a smartphone in the pocket. All in all, the FiiO F3 is sufficiently comfortable for a few hours of listening and even offer a small degree of passive noise cancellation. The quality of materials as far as cables and connectors go is above average though the earphones themselves feel a bit underwhelming considering competition like 1More offers a metal build.
Sound
Of course, the most important aspect of earphones is the audio quality. It's important to have the right perspective when reviewing tech products. The FiiO F3 isn't aimed at audiophiles and right off the bat, you should steer clear if you are looking for neutral IEMs. The sound signature here is a resounding V shaped and a subtle improvement over the FiiO F1.
The F3 uses 11mm dynamic drivers and offers a frequency response of 15Hz to 20kHz. Starting off with the bass, there's oodles on offer. Not the best kind of bass but yes, a lot of it. The F3 is an energetic earphone that offers you deep thumping sub bass that is perfect for hip hop lovers. It is tight and controlled and songs like Superfast Jellyfish by the Gorillaz will have you bopping along to the bass line. Pumping up the volume further improves it but also gets too loud for safe long-term listening. Mid bass is where things get muddy. Bass lines running along the drum beat hide away in more intricate tracks.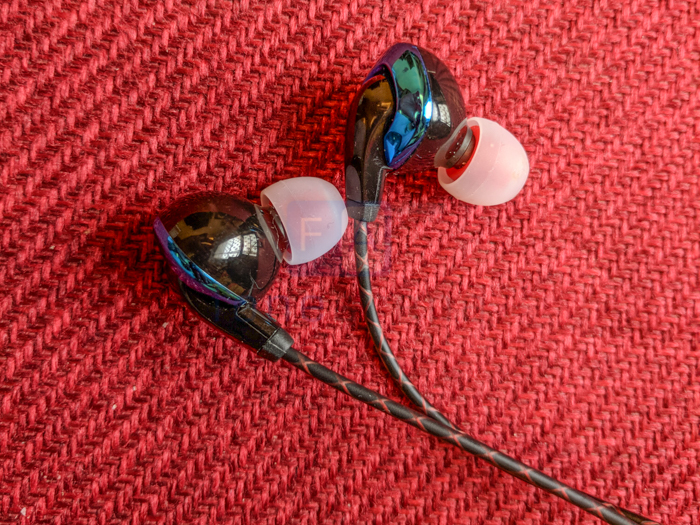 The FiiO F3 does a pretty good job in the mids section. Vocals sound full-bodied and warm. We observed that compared to the lower end, the mids sit slightly behind in terms of layering. What this means is that heavy orchestration or bass can hide away some of the vocal textures. Certain tracks adopted a marginally etherial & distant aspect. Not accurate of course but it did add an interesting twist to a dreamy track like Where Do We Draw The Line by Poets of the Fall. 
Treble and high-end performance are where the FiiO F3 shined. For budget earphones, these are able to resolve a whole lot of detail and manage to be smooth all the way through. Highs sit a bit forward in the mix which caused a bit of fatigue over long-term listening. It does add a certain bite to the music and makes it all the more exciting. Listening to You've Got To Have Freedom by Pharoah Sanders was a treat and every note was well discernable though our observations around mid bass remained to be a matter for concern. A couple of listens later though we simply had to take a break because of the boosted treble performance which causes fatigue.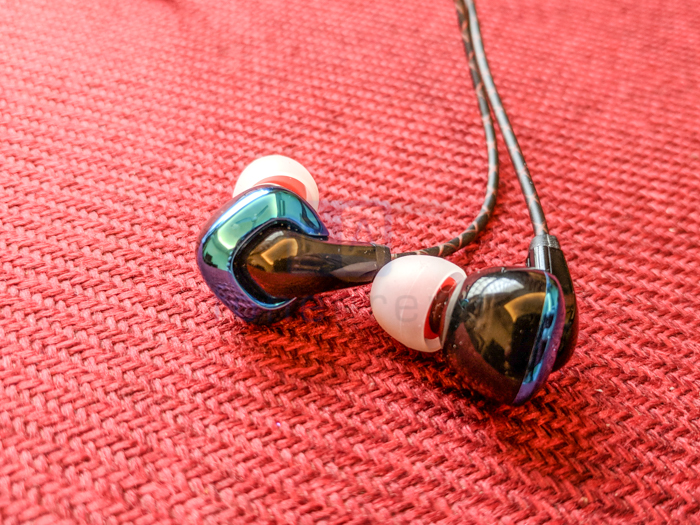 Soundstage is about par for the category. A tad bit wider than the 1More Pistons but not by a huge stretch. You won't feel as if you've got two speakers placed next to you but you're not going to be placing individual instruments in an orchestra around you either. For entry-level, budget earphones the FiiO F3 performs well enough and though complex pieces can make it hard to individually place sound direction, it is no worse than anything else in this price band.
Conclusion
With an interesting, customizable design, the FiiO F3 is being aimed at the fashion conscious user who wants to step up from poor quality bundled in earphones. A well-provisioned box pack, excellent cable to reduce microphones and a fairly unique looking headphone and we're looking at a value for money proposition. Add to that tight bass that accentuates modern pop, hip hop music; the mids that make sure that audio rendition is spot on despite being a bit distant as well as the beautifully textured highs, the FiiO F3 is deserving of its price point.