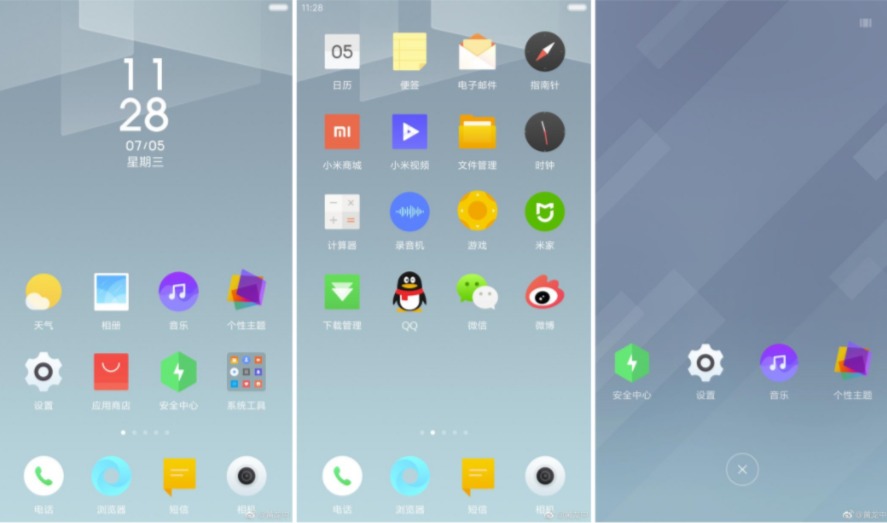 Earlier this week, Xiaomi revealed Android Nougat update for range of smartphones. Now, the company has confirmed that MIUI 9 will arrive before August 16. The news comes after it was confirmed that the MIUI 9 is currently in development.
Xiaomi's product manager had shared a screenshot of the MIUI on Weibo earlier this week. This was done with an aim to collect feedback from the users about their thoughts about MIUI 9's upcoming design. However, the screenshot was mistaken as a MIUI 9's sample design, when it was simply a theme based on MIUI. Xiaomi has confirmed that the image used above is not a screenshot of MIUI 9.
Xiaomi CEO Lei Jun had mentioned earlier that MIUI 9 will be more smooth and powerful compared to the previous versions. It is also expected to feature the split-screen mode and the picture-in-picture mode, which is also due to arrive with Android O.