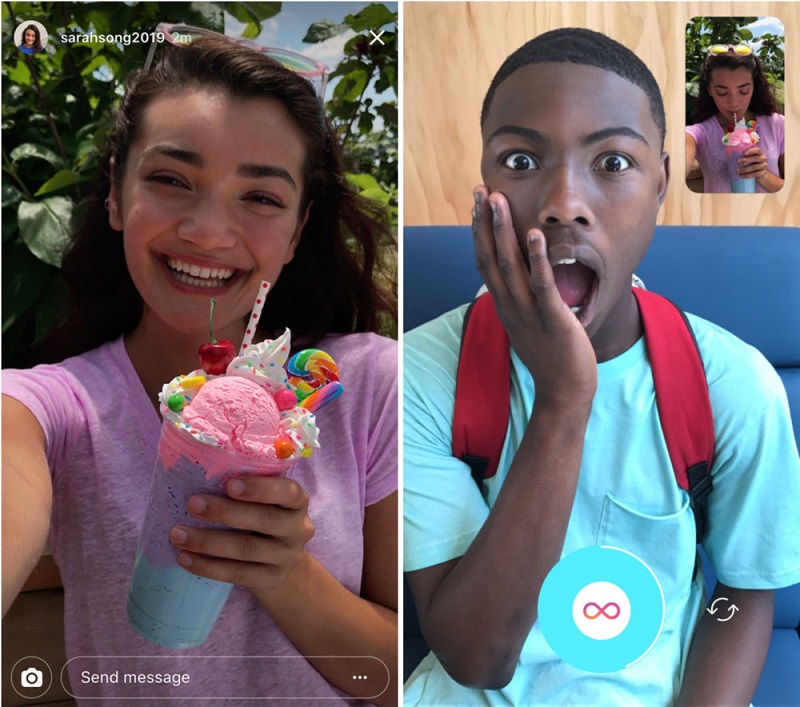 Instagram has rolled out yet another update to Stories. The latest update brings the ability to reply to Stories with photos and videos. Prior to this update, you could only reply to Stories via a simple message.
In order to reply with a photo or a video, you will have to tap the new camera button at the time of watching a story. You can use any creative tools in the camera, including face filters, stickers and Rewind. Replies also include a sticker of the story that you can move around and resize.
When a friend replies to your story with a photo or a video, you will see it in your inbox. You can tap to view it and also see a sticker of the original story that's only visible to you. As with disappearing photos and videos in Direct, your friends will know when you have taken a screenshot or replayed a reply.