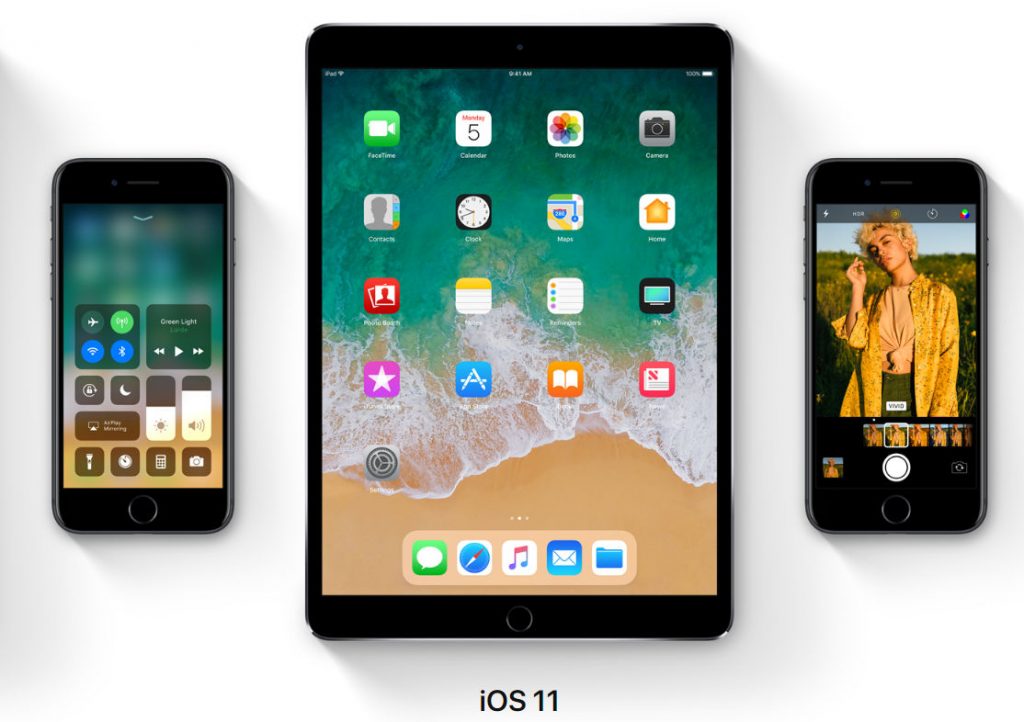 Apple's senior vice president of Software Engineering Craig Federighi announced the most expected iOS 11, the next iteration of iOS at WWDC 2017. The iOS 11 update is the biggest software release ever for iPad, with powerful multitasking features, the Files app and more ways to use Apple Pencil.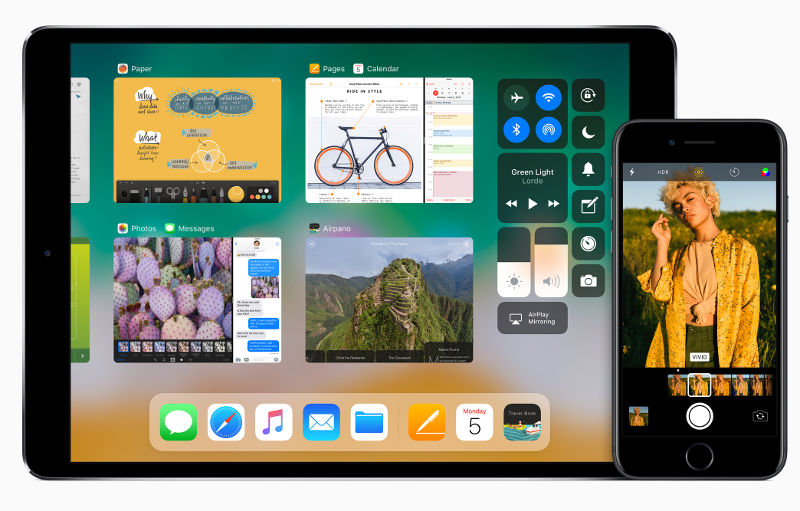 New features in iOS 11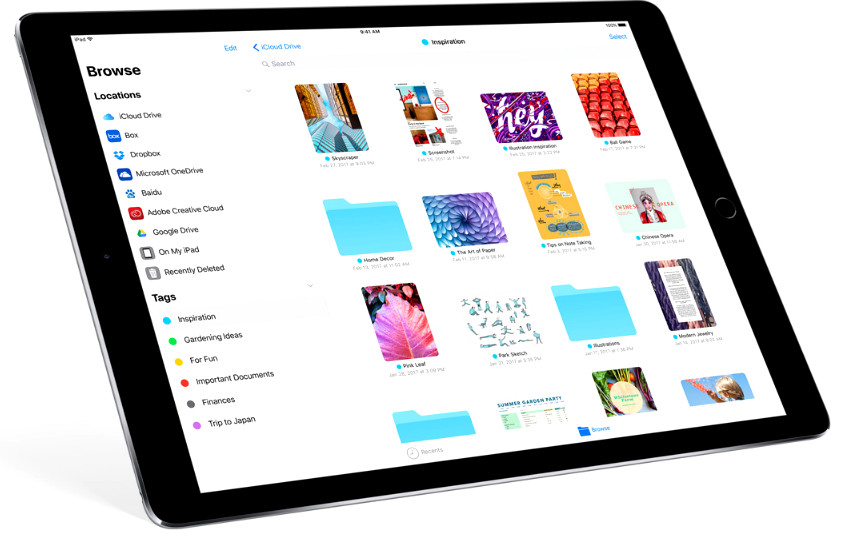 New Files app brings all your files together to easily browse, search, and organize all your files in one place. It has dedicated place for your recent files, including those in apps, on your other iOS devices, in iCloud Drive, and across other services like Box and Dropbox.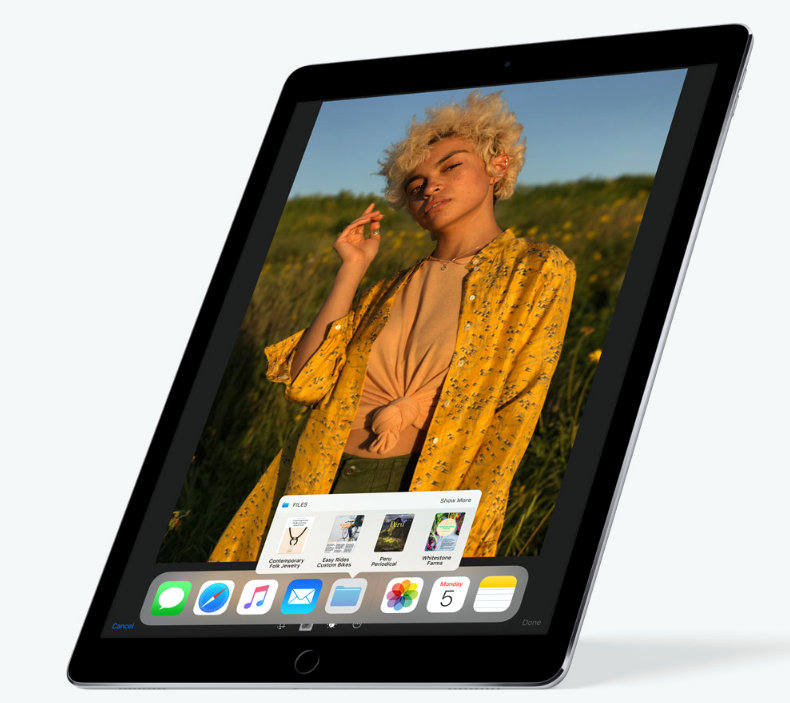 New customizable Dock provides quick access to frequently used apps and documents from any screen, and a redesigned app switcher makes it easier to move between pairs of active apps, used in Split View and now Slide Over.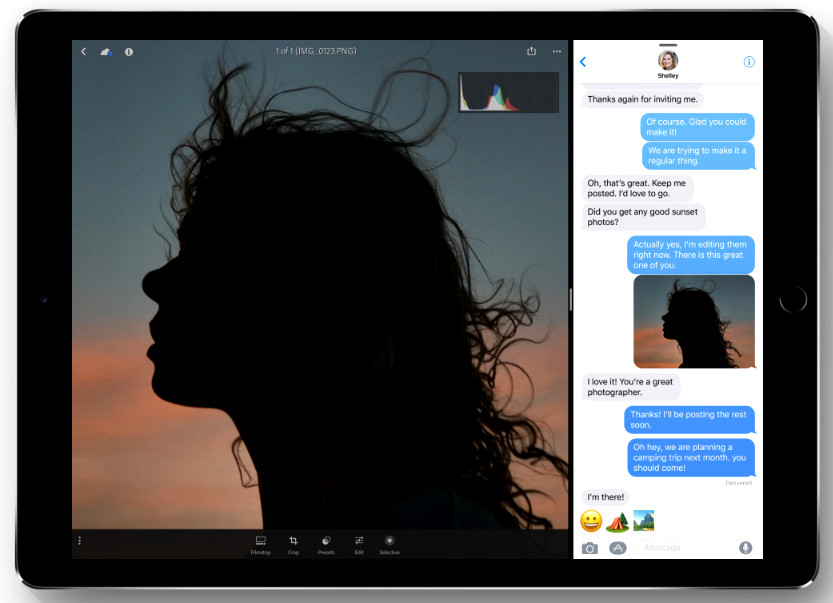 Better Multitasking – Lets you open a second app right from the Dock, and both apps remain active in Slide Over as well as Split View. You can drag the second app in Slide Over to the left. And you can get back to your favorite App Spaces in the redesigned App Switcher.
Drag and Drop in iPad lets you to move text, photos, and files from one app to another. You can touch and move just about anything — or things — anywhere on the screen.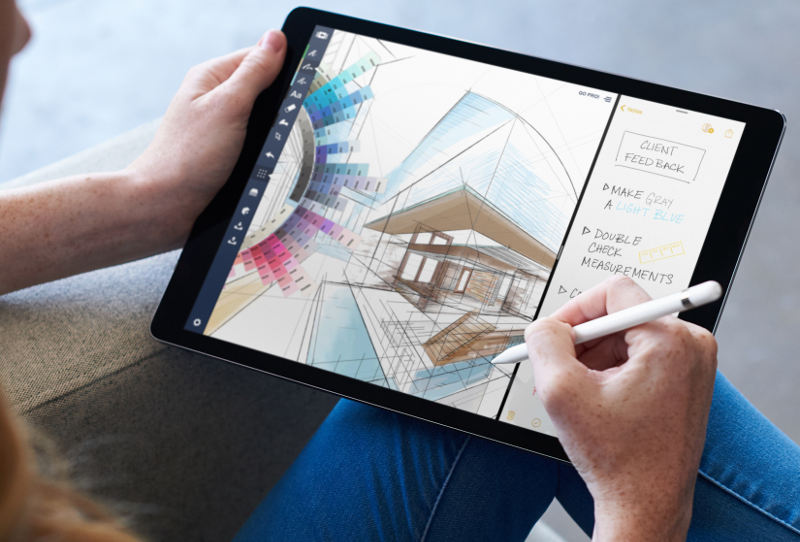 Apple Pencil is more deeply integrated into iPad with support for inline drawing and a new Instant Notes feature opens Notes from the Lock Screen by simply tapping Apple Pencil on the display. Now you can mark up a PDF or screenshot faster and more easily.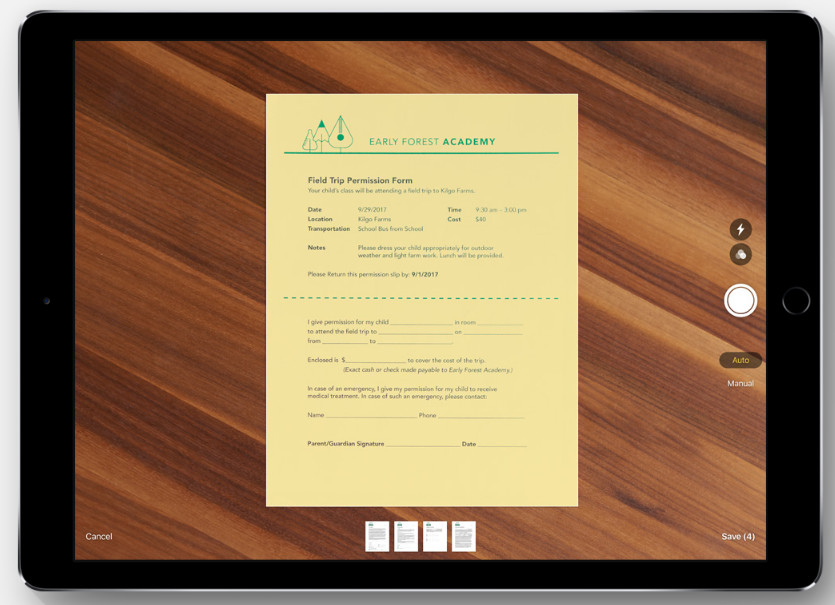 New Document Scanner in Notes automatically senses and scans a document, crops the edges, and removes any tilt or glare. Fill in the blanks or sign it with Apple Pencil, then save or share it easily.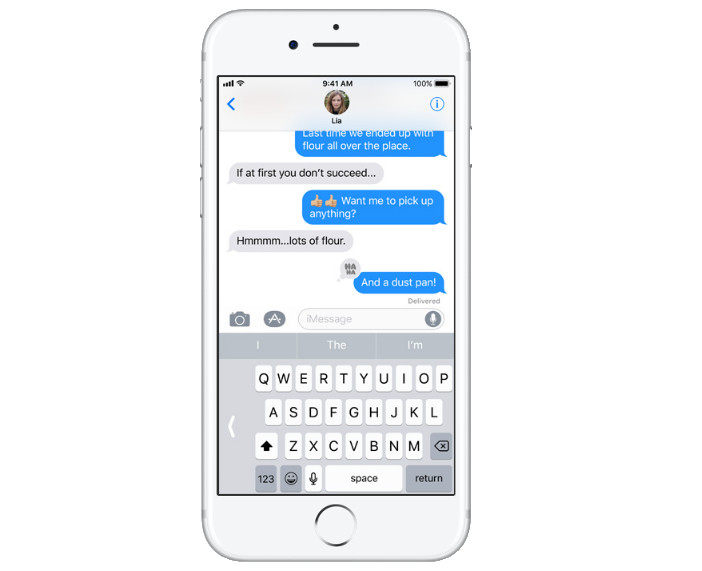 QuickType keyboard on iPad offers quick access to numbers, symbols and punctuation — no more switching back and forth. Just flick down on a key to quickly select what you need. One-handed keyboard mode on iPhone makes typing on the go even easier. Simply touch and hold the emoji key, select one-handed typing, and the keys will instantly move closer to your thumb.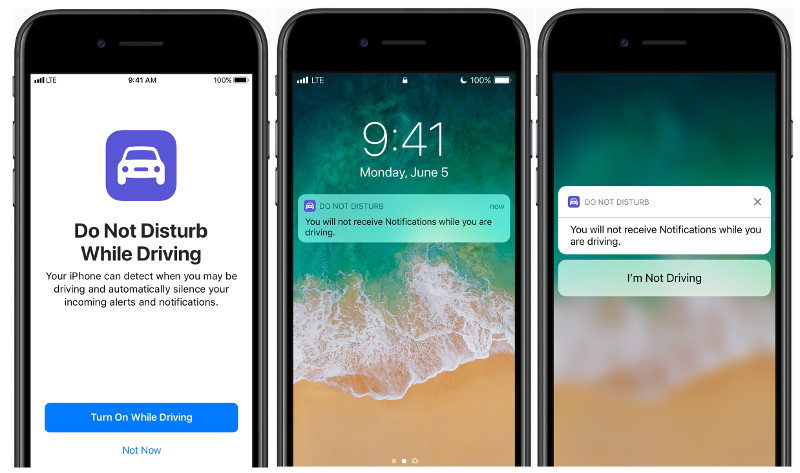 Do Not Disturb while driving – iPhone can detect when you may be driving and automatically silence notifications to keep the screen dark. Users have the option of sending an auto reply to contacts listed in Favorites to let them know they are driving and cannot respond until they arrive at their destination.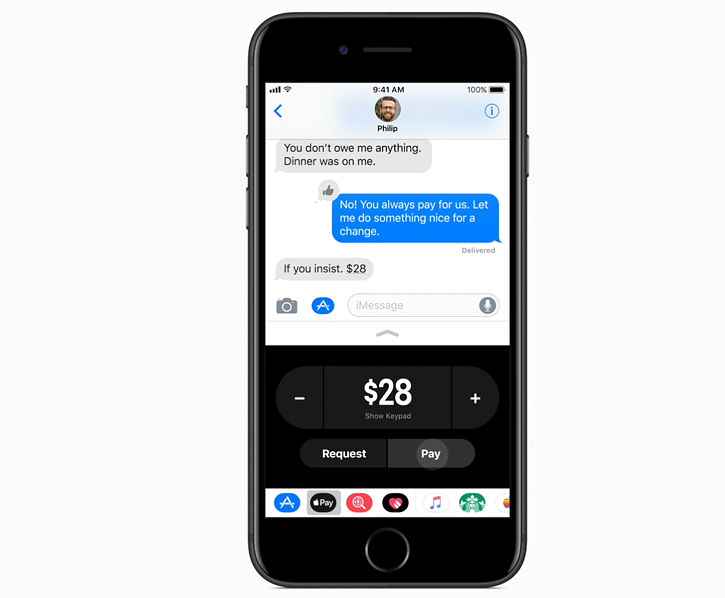 Apple Pay users will be able to make and receive payments with friends and family quickly, easily and securely. They can send money and get paid right in Messages, or tell Siri to pay someone, using the credit and debit cards they already have in Wallet. When users get paid, they receive the money in their new Apple Pay Cash account. They can use the money instantly to send to someone, make purchases using Apple Pay in stores, apps and on the web, or transfer it from Apple Pay Cash to their bank account.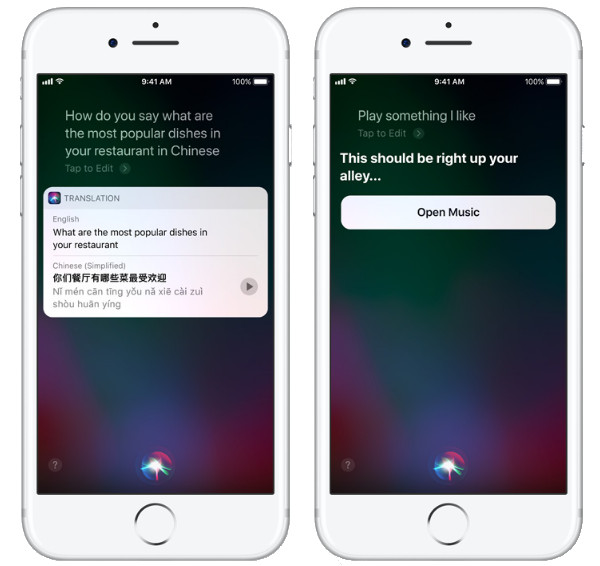 Siri uses machine learning and artificial intelligence, so new male and female voices are more natural and expressive, adjusting intonation, pitch, emphasis and tempo while speaking, and can translate English words and phrases into Chinese, French, German, Italian or Spanish.
Siri now uses on-device learning to deliver more personal experiences and offers suggestions based on personal usage of Safari, News, Mail, Messages and more. For example, as Siri learns topics or places a user is interested in while browsing Safari, they will be suggested when typing in Mail, Messages and other apps.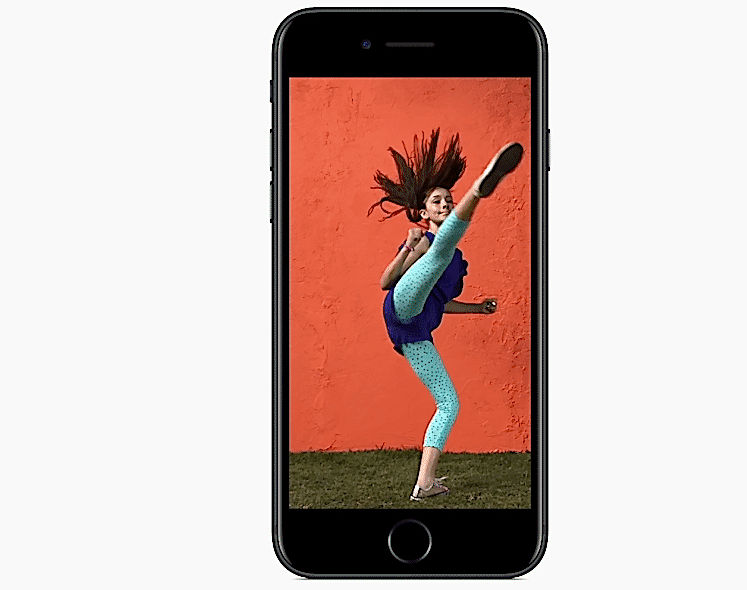 With iOS 11 Portrait Mode images can be taken with optical image stabilization, True Tone flash and HDR.
Live Photos gets new Loop and Bounce effects that create continuous video loops, while Long Exposure can capture time and movement. In Photos, Memory movies are optimized to play in both portrait and landscape orientation, and more memories, such as photos of pets or birthdays, are automatically created.
iOS 11 brings new technology called High Efficiency Image File Format (HEIF) that reduces the file size of every photo taken with iPhone 7 and iPhone 7 Plus.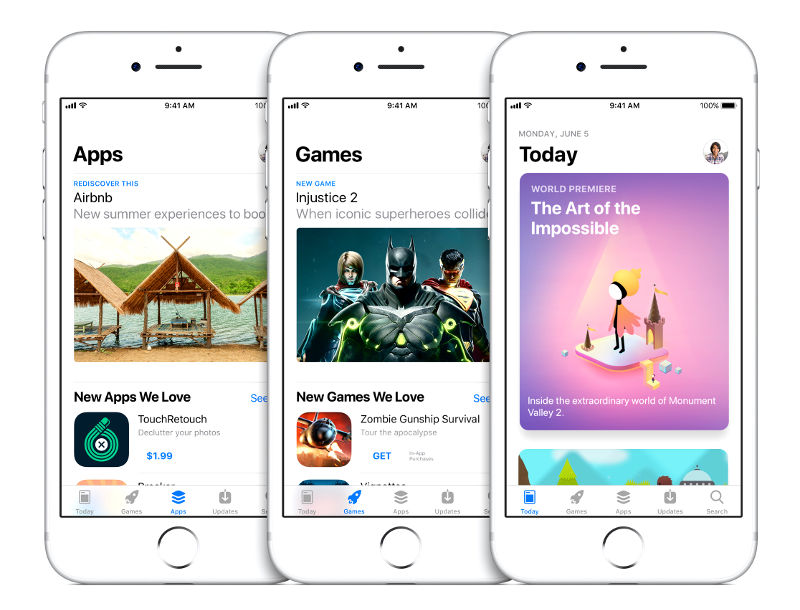 App Store is redesigned to make discovering apps and games easier than ever before. Original stories and editorial, updated daily in a new Today tab, as well as new Games and Apps tabs. Compelling stories, in-depth interviews, helpful tips and collections of must-have apps and games will showcase Apple's unique perspective and aim to inform, help and inspire customers every day
App Store for iMessage has a redesigned app drawer for more convenient access to apps and stickers, so it's easier to decorate messages, share a song and more.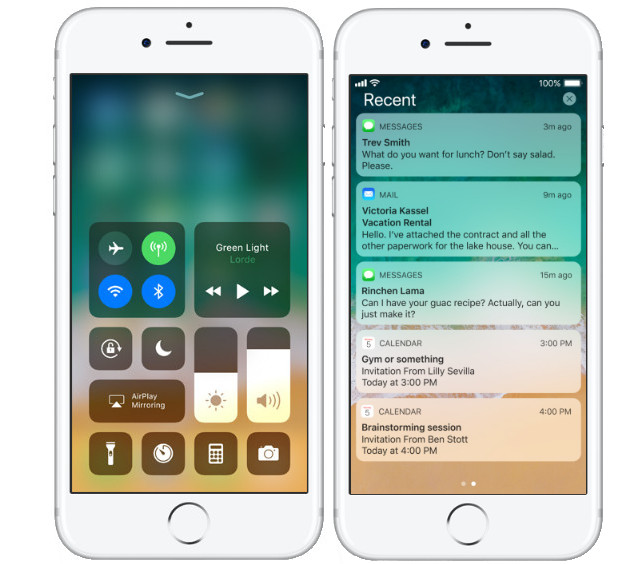 Control Center offers more customization, enabling quick access to frequently used controls all on one page, and a new Lock Screen delivers a more convenient way to see Notifications all in one place.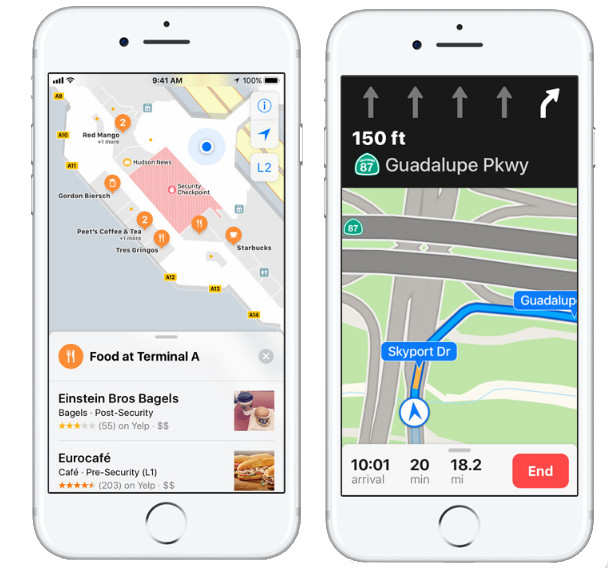 Apple Maps adds indoor maps for major airports and shopping centers around the world and lane guidance to avoid missing a turn or exit. Maps now helps you avoid missing a turn or an exit by showing you which lane you should be in when you're navigating. You can also see the speed limit of the road you're on.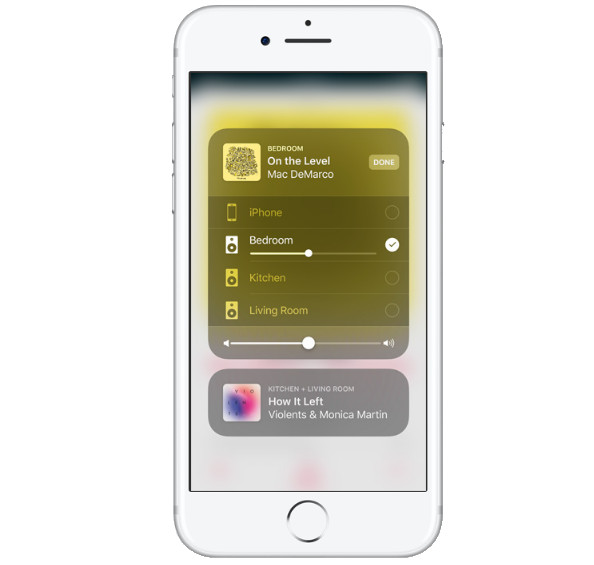 Home supports more categories of accessories including AirPlay 2 speakers and more ways to automate your home with new triggers. AirPlay 2 offers multi-room audio enabling users to easily control speakers using Control Center, the Home app or Siri.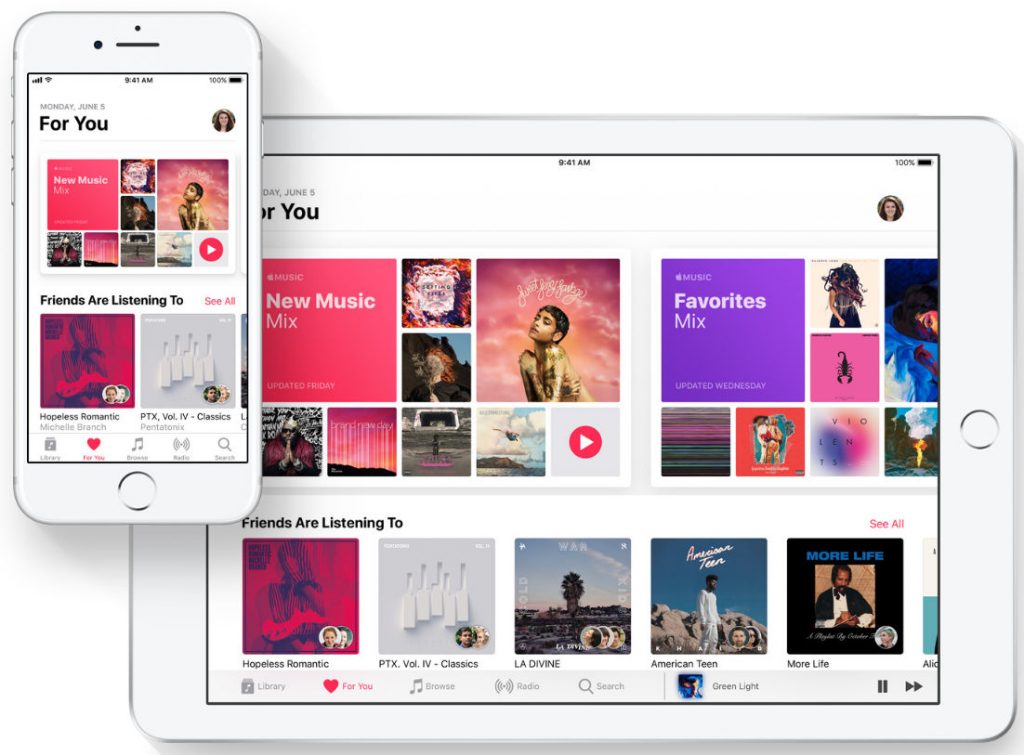 Apple Music offers more ways to discover music with friends. Subscribers can create a profile so their friends can follow them, listen to playlists they've shared and see the music they listen to most.
Apple News is even better at keeping readers informed and entertained with personalized top stories and suggestions from Siri, great stories curated daily by Apple News editors in the new Spotlight tab and the best videos of the day in Today View.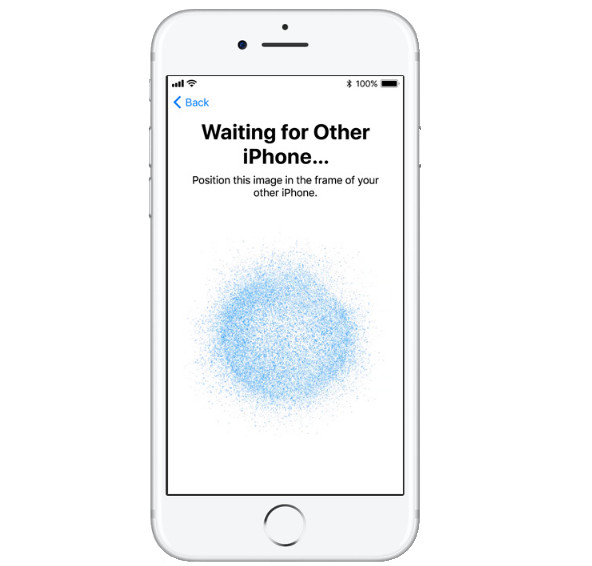 Automatic Setup – Just hold your new iPhone or iPad near an iOS device or Mac you already own, and many of your personal settings, preferences, and iCloud Keychain passwords are quickly and securely imported.
iOS 11 will be available for iPhone 5s and later, all iPad Air and iPad Pro models, iPad 5th generation, iPad mini 2 and later and iPod touch 6th generation in the fall, which is around September. iOS 11 beta (15A5278f) for developers is already available and the open beta will be available later this month.