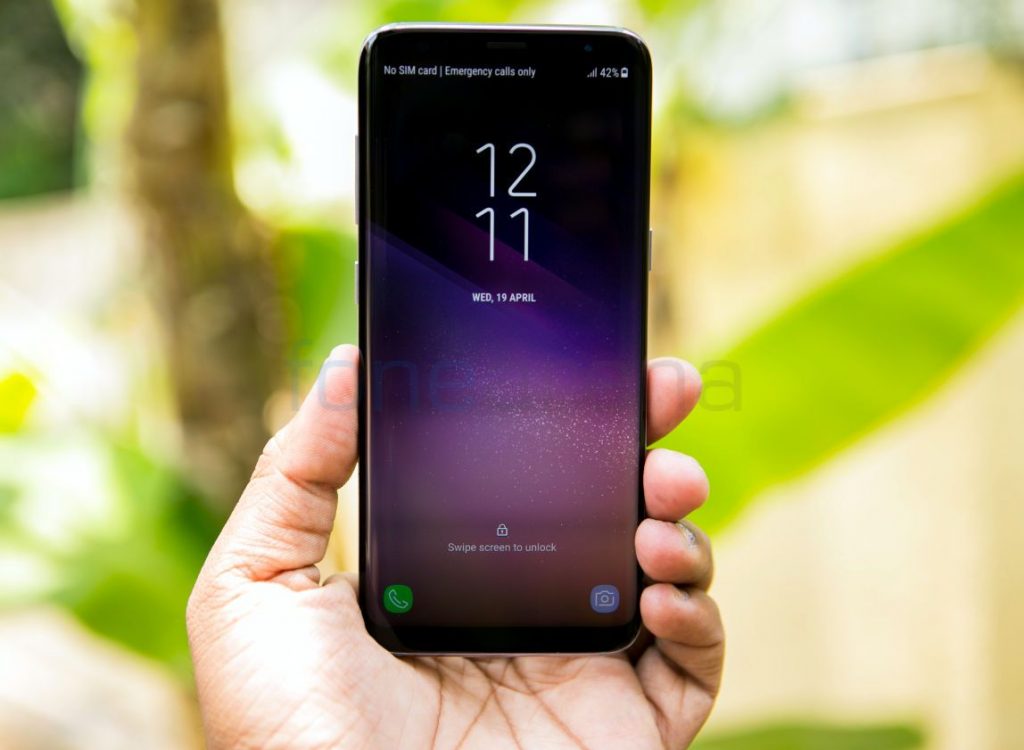 Samsung launched the Galaxy S8 and Galaxy S8+ smartphones in India last month starting at Rs. 57,900. As the name indicates, the S8 is the eighth smartphone in the 'Galaxy S' series, which is a major improvement when it comes to the design and display compared to Galaxy S6 and S7 series of smartphone. Is this a good successor to the S7 in the 'Galaxy S' series? Let us find out in the review.
Unboxing
We unboxed the smartphone recently, check out the video.
Box contents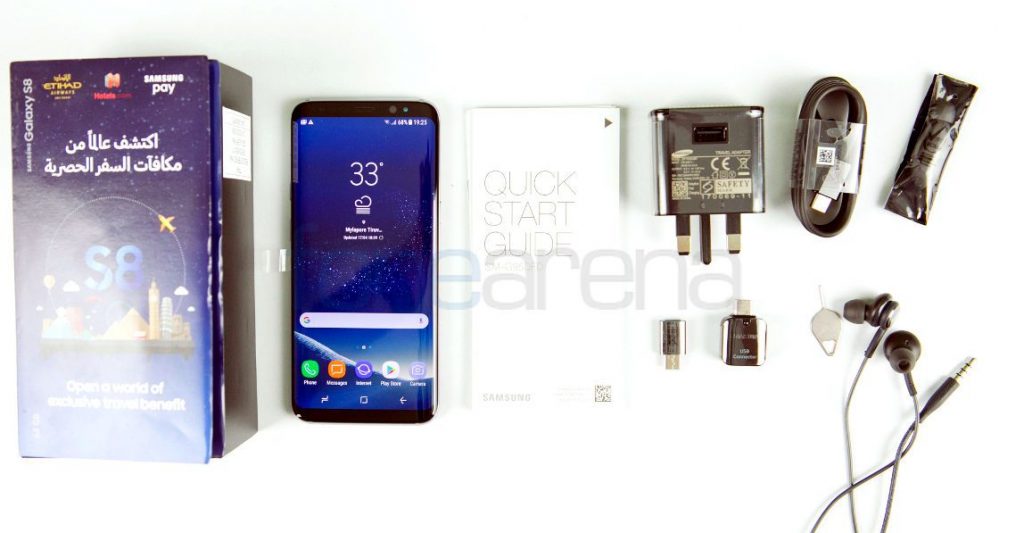 Samsung Galaxy S8 smartphone in Orchid Gray color
Samsung charger with Adaptive Fast Charging (9V-1.67A/5V-2A)
USB Type-C cable
USB Type-C to microUSB converter
USB Type-C OTG connector
In-ear earphones tuned by AKG
SIM ejector tool
Quick start guide and warranty information
Display, Hardware and Design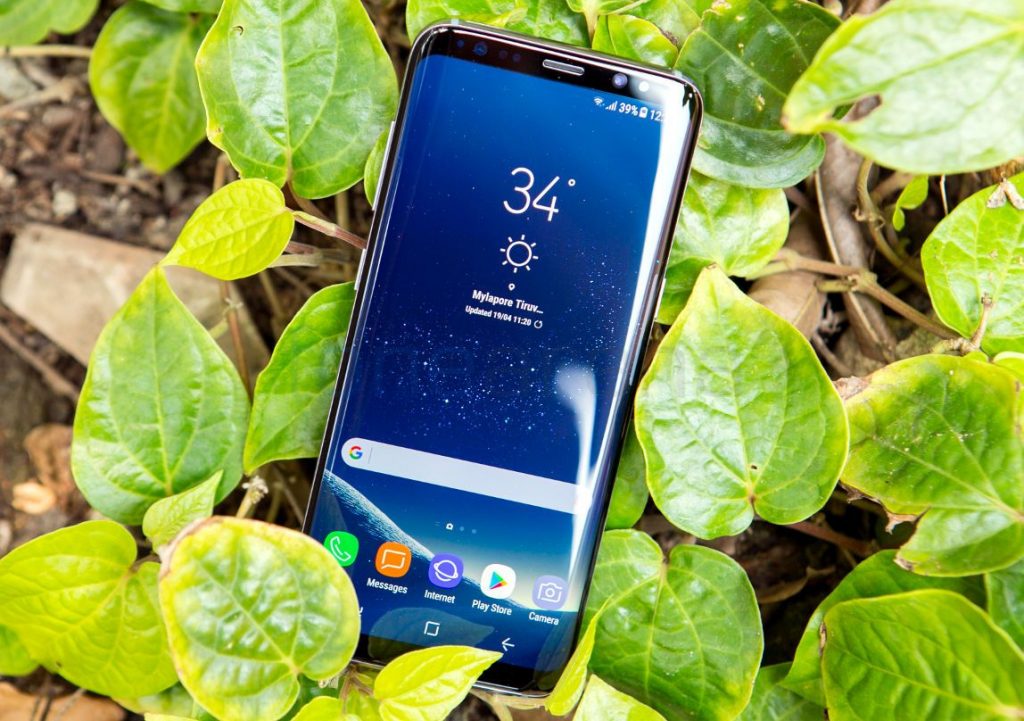 The Galaxy S8 comes with a 5.8-inch Quad HD+ Super AMOLED Infinity display with a resolution of 2960 × 1440 pixels at 570ppi, aspect ratio of 18.5:9 and a screen-to-body ratio of 84.26%. The display is curved on all the sides so it looks gorgeous and feels good to hold.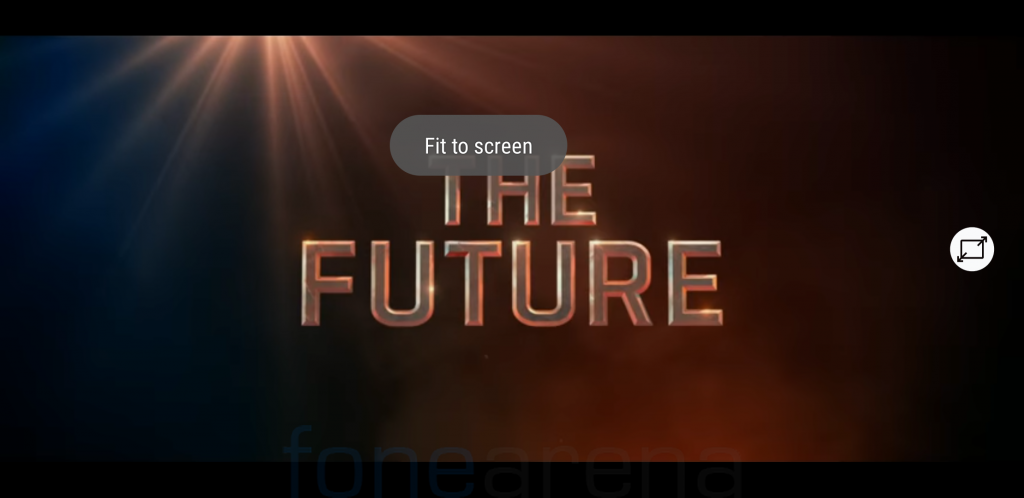 Since the aspect ratio is different, the content doesn't extend to the sides of the phone when you are watching normal 16:9 videos. If you want it to extend to the sides, there is 'Crop to Fit' option that crops some part to fit the video to the sides.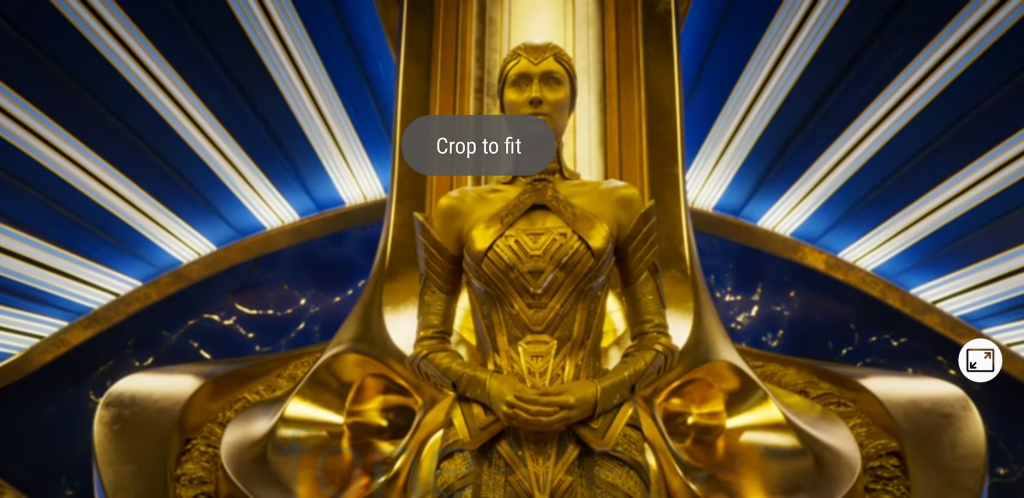 If you are watching a video in 21:9 aspect ratio, which has the benefit of removing black bars on the top and bottom of screens, the software stretches the image to fit the 21:9 format and allows you to watch the video as it more naturally would appear on a television set. So, the new aspect ratio won't be too much of an issue.
Even though there were some reports that mention there is a red tint on the screen, we did not face any issues in our unit. Samsung says that the phone has high-saturation 'Deep Red' OLED, which provides significantly higher color saturation.
Coming to the display settings, in addition to auto brightness adjustment, there is a Blue light filter that is said to reduce eye strain by limiting the amount of blue light emitted by the screen. You can adjust the screen resolution from WQHD+ (2960 x 1440 pixels) to FHD+ (2220×1080 pixels) or HD+ (1480×720), change font size and style and select apps that you want to use in the full screen aspect ratio. You also have different screen modes – Adaptive display, AMOLED cinema, AMOLED photo and basic along with color balance option to set the screen to cool and warm depending on your preference. You also get advanced color balance options to adjust the Red, Green and Blue colors, and also adjust cool and warm colors of the edge screen.
It also has Edge panel that was first introduced in the Galaxy Note edge. There is also always on display that shows up in the lockscreen when the phone is in standby.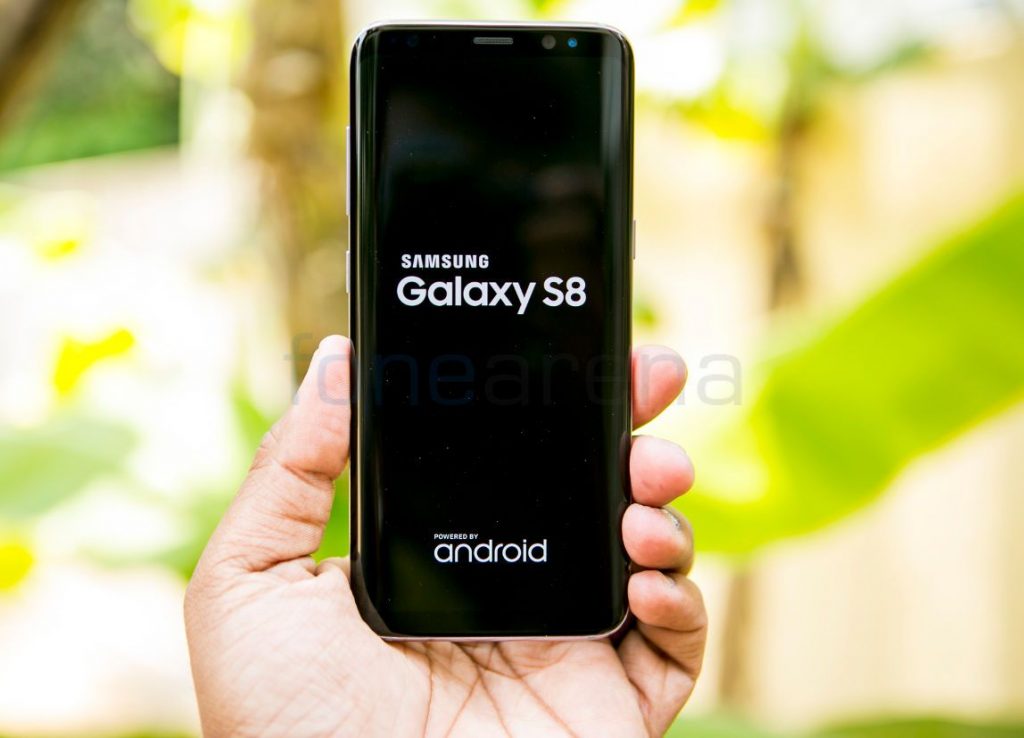 Since the phone has AMOLED display blacks are perfectly black. Always on display doesn't consume a lot of power, but still it takes up some power. Samsung has removed its signature home button on the front so it has moved the fingerprint sensor to the back. We will discuss about that later.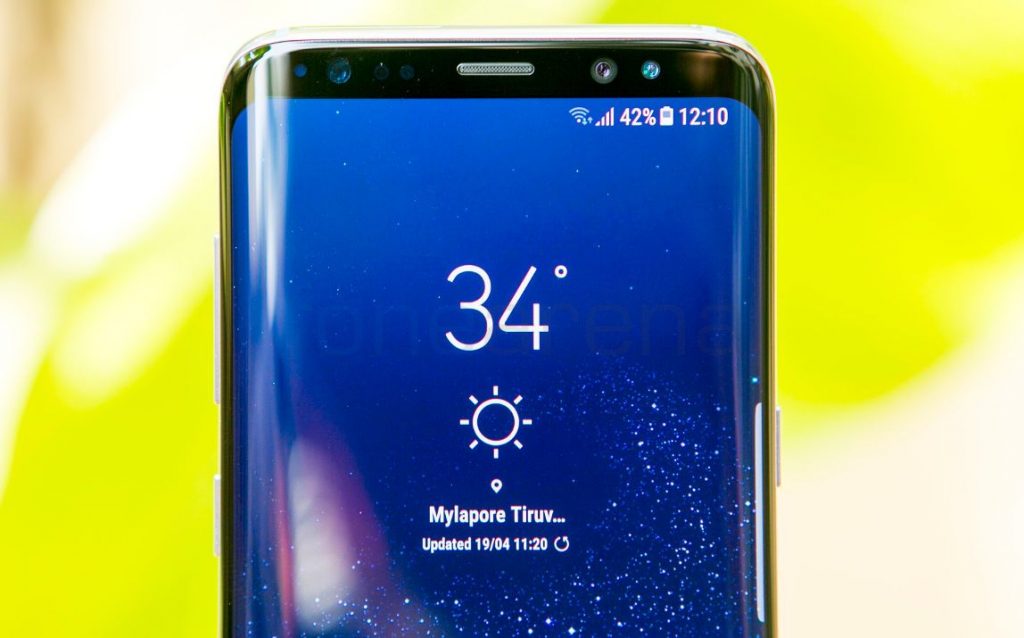 On the top, there are a lot of sensors. Next to the LED indicator, there is Iris recognition LED, and the usual set of proximity and ambient light sensors on the left side of the earpiece, on the right there is an 8-megapixel front camera and Iris recognition camera. The phone also has Gyro Sensor, Geomagnetic Sensor, Heart Rate Sensor and Pressure Sensor.
Samsung first introduced Iris recognition in the Galaxy Note7 that was killed due to battery issues. Compared to face recognition that uses only the front camera to detect your face unlock the phone, the Iris recognition uses iris patterns, codes them into a digital form and saves them in the secure TrustZone of Knox to match it and unlock the phone. Iris recognition is a bit slow and requires you to keep it 25-35 cm away from your face with the screen facing towards you, but it is more secure compared to face recognition that can be fooled even with an image.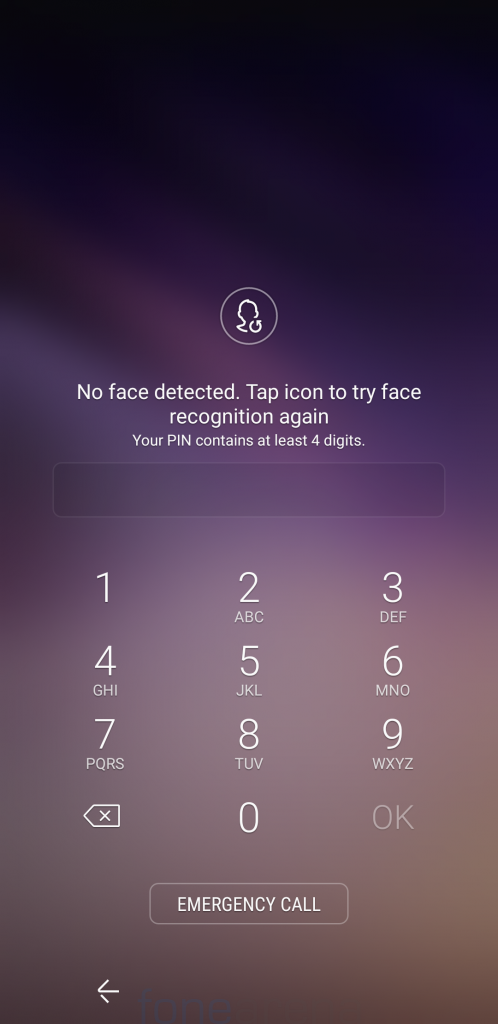 Face recognition doesn't work well if the lighting is poor in the room, if you are wearing glasses, hats, or use heavy makeup, but Iris recognition looks only at your eyes so unless you have had any eye surgery or there is anything wrong with the eyes, it works fine. "Only one person can register his or her iris information, which means that even if the device is stolen or lost and someone else is able to gain access to the smartphone, the user's information won't be compromised," says Samsung.
Since the phone doesn't have capactitive touch buttons, you need to use the on-screen buttons. By default, the button layout is Recents-Home-Back, but you can change it to Back-Home-Recents like most other phones.
The phone has a shiny metal frame, but it doesn't slip out of your hands easily. On the right side, there is a power button. On the left side, there is a volume rocker and a Bixby button. On the bottom, there is a 3.5mm audio jack, USB Type-C port, primary microphone and a loudspeaker grill. On the top, there is a Hybrid SIM tray. You can also see the antenna lines on the top and the bottom.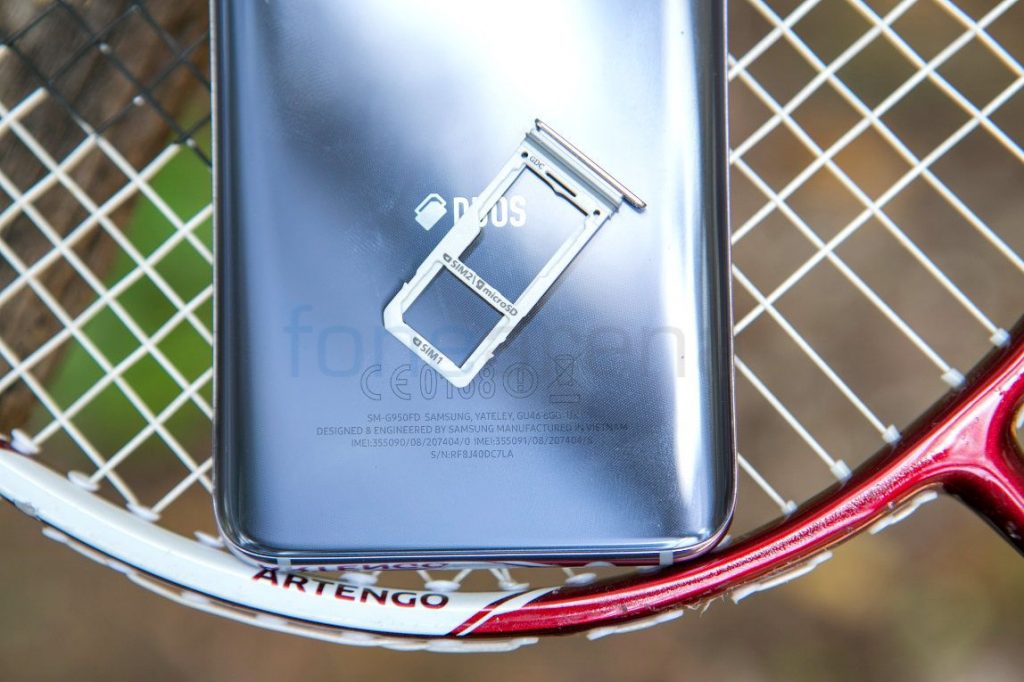 Since this is the Duos version of the phone you get a hybrid SIM tray that lets you use two nano SIM cards or a nano SIM and a microSD up to 256GB.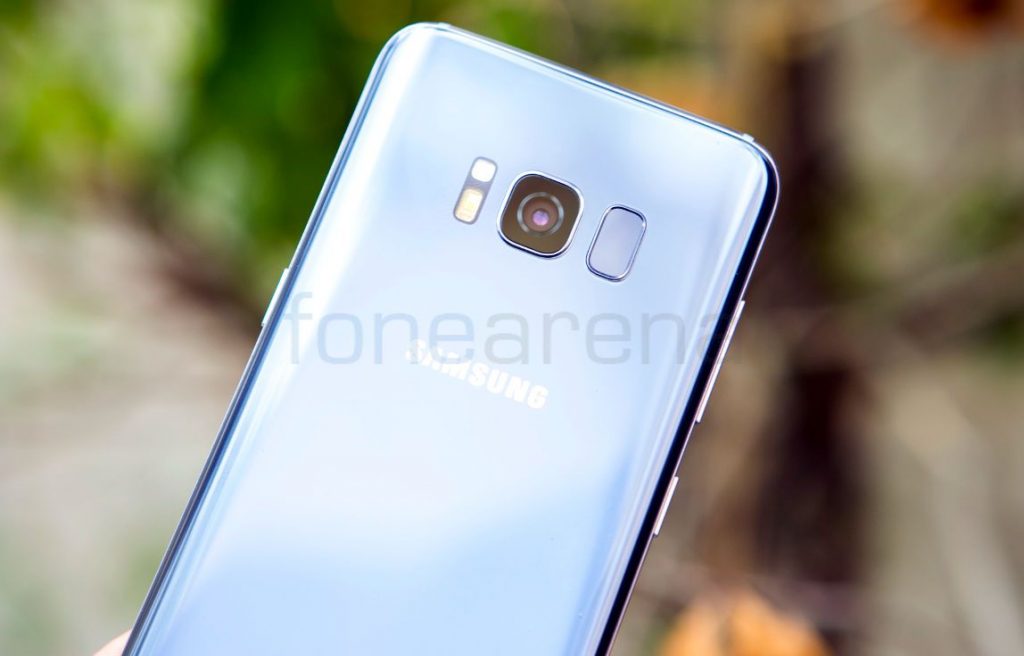 On the back, there is a 12MP Dual Pixel camera with LED Flash, Heart rate sensor and the Fingerprint recognition sensor on the right side of the camera. Samsung should have placed the sensor below the camera since the sensor that is present next to the camera is hard to access the sensor even for people with long fingers.
The heart rate sensor is quick to measure your heart rate. Samsung Health app also has pulse oximeter that uses light to measure the SpO2 level, which is the percentage of hemoglobin in the red blood cells that are carrying oxygen. There is also stress measurement that is calculated by measuring variations in the time between each heartbeat (heart rate variability, HRV). Samsung says that this is done by comparing your HRV data with the average of a large group of healthy people in your age group.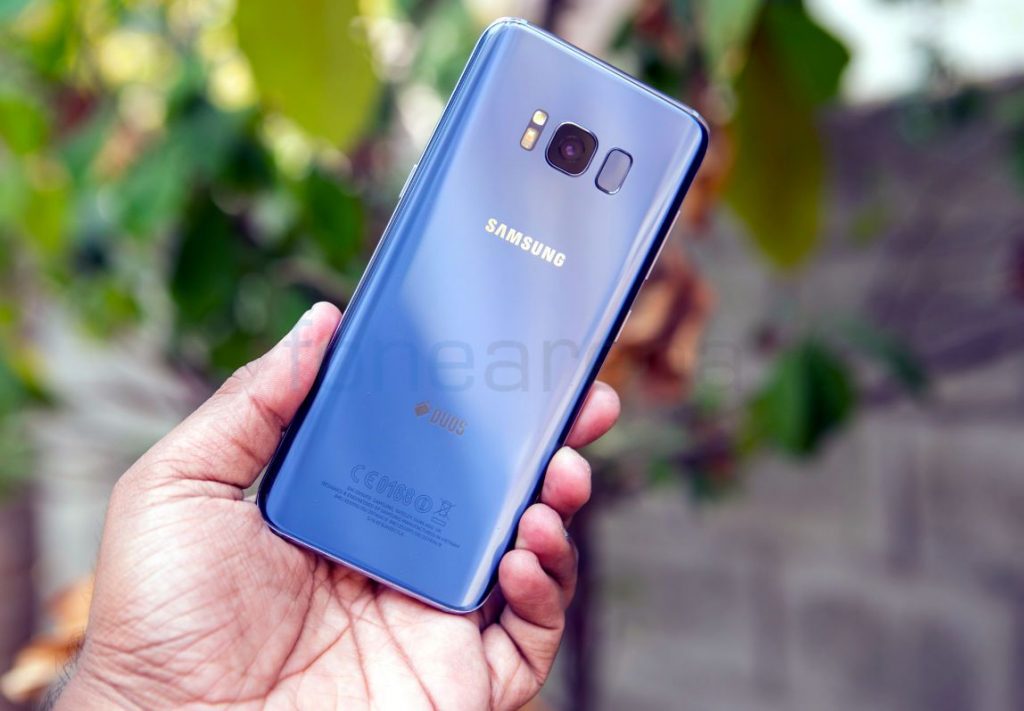 The phone has a Corning Gorilla Glass 5 protection on the back as well that protects it from scratches. Even though the sides are not slippery, the back is slippery to hold, so it is recommended to use a case for protection. It is selling several cases and covers for the phone – Clear Cover for the phone costs Rs. 699, Silicone Cover costs Rs. 1599, 2 Piece Cover costs Rs. 999, LED View cover costs Rs. 2999, Alcantara Cover costs Rs. 2999 and the TUMI Back cover is priced at Rs. 3499. Since this is a dual SIM version of the phone there is a Duos branding on the bottom part of the back.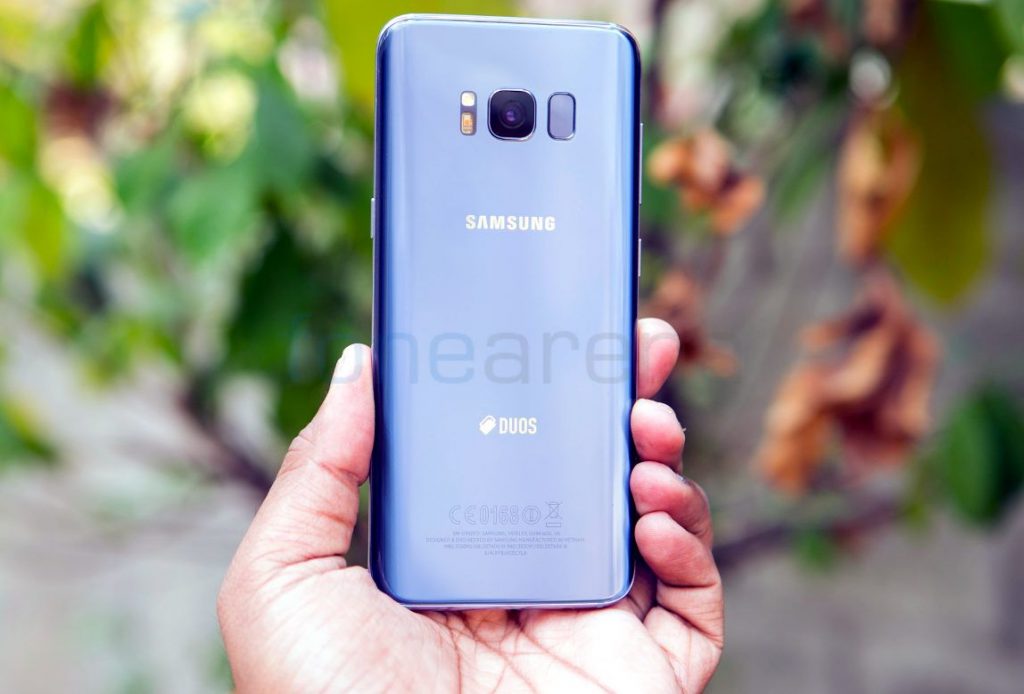 Even with a 5.8-inch screen, it is compact to hold, making it one of the most compact large-screen phones since it measures 148.9 x 68.1 x 8.0mm. It is also light is weight since it is just 152 grams. The phone has IP68 ratings for Water and dust resistance, but Samsung warns that you should not immerse the phone in water deeper than 1.5 m or keep it submerged for more than 30 minutes.
Samsung introduced DeX dock along with the phone. It is a new service that lets users use their Galaxy S8 as a desktop to access apps, browse the web, send messages and more directly from their phone on a larger display without having to carry multiple devices or transfer data. The DeX Station is priced at Rs. 8,999 and is compatible only the S8 and S8+.
Camera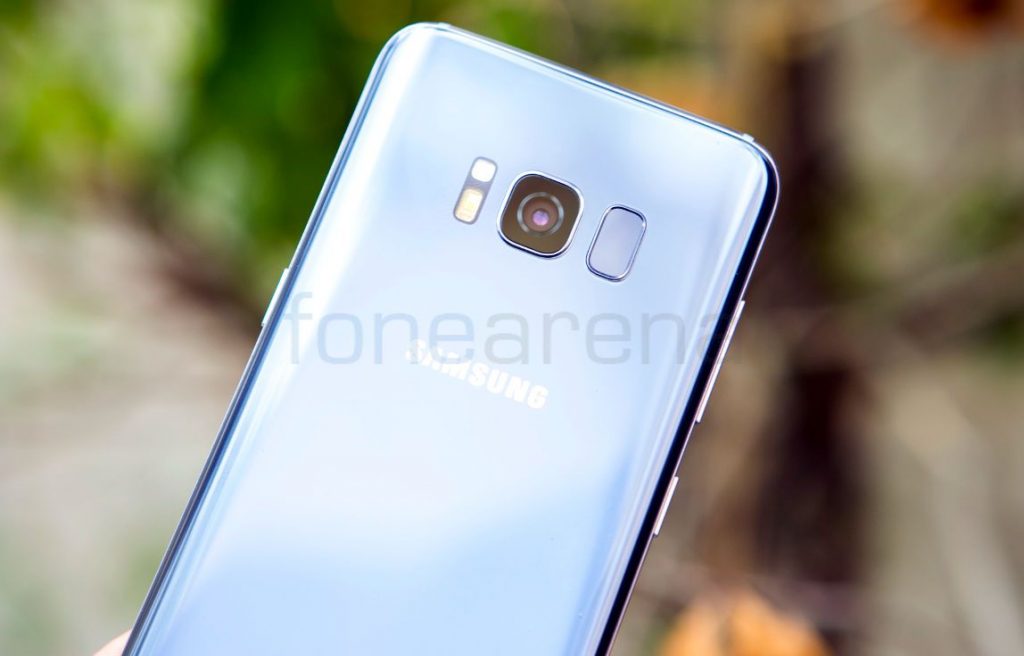 The Galaxy S8 has a 12MP autofocus rear camera with 1.4µm pixel size, 1/2.55″ sensor size, f/1.7 aperture, 77-degree FOV, Smart OIS (Optical Image Stabilization) and utilizes the same Dual Pixel image sensor that was first introduced with the Galaxy S7. Compared to 5MP fixed-focus front camera on the Galaxy S7, this has an 8MP autofocus front camera with facial recognition technology, f/1.7 aperture, 1.22µm pixel size, 1/3.6″ sensor size and 80-degree FOV.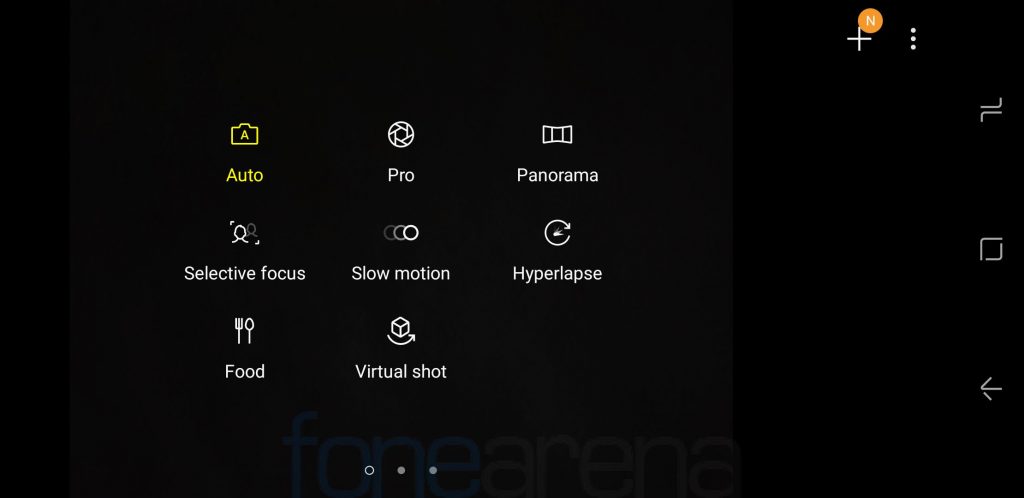 Galaxy S8's camera UI has an enhanced UX that complements the phone's large display so that you can launch and control the camera app with one hand. You can swipe right to change shooting mode, swipe left to open filter settings, swiping up or down lets you switch back and forth between the phone's front and rear cameras. You just need to move the shutter button to the right or left with one hand to control camera's zoom function.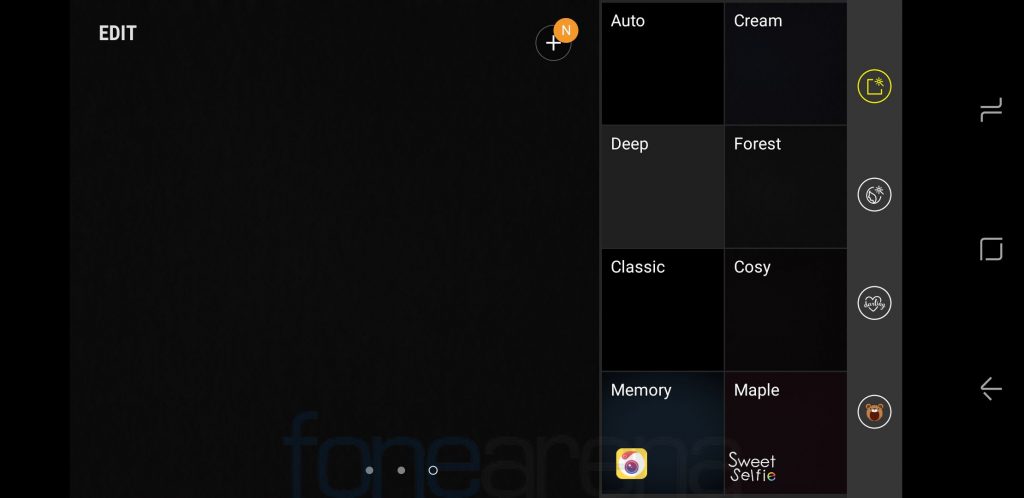 In addition to 16 photo filters, including eight beauty filters there is Auto Filter feature, which automatically applies a filter optimized for the photo. This are also 34 stickers and 50 stamps. The camera's facial recognition technology lets you apply static and animated facial feature stickers on the subject when in Camera or Video mode. It also has Pro mode to adjust ISO, Shutter speed, focus, white balance and exposure manually. You can also make use the RAW capture in Pro mode to get untouched and uncompressed images. There is Panorama, Selective focus, Food and Virtual shot modes.
Since Samsung has physical removed the home button in the S8 series, it has also removed option to launch the camera by double pressing it. It could have provided option to launch it by double pressing the power button. You can customize the Bixby button to launch the camera with third-party apps like All in one Gestures that is available for free. You can check this out in the article here.
Coming to the image quality, you can't find much difference between the Galaxy S7 or S7 edge and Galaxy S8 and S8+'s rear camera since the rear camera module is same. Here is a camera comparison between Galaxy S8 and Galaxy S7 edge. You can also check out the comparison between the S8 and LG G6, Apple iPhone 7 Plus, OnePlus 3T, Huawei P10 and more here.
The camera captures a good amount of detail, creates really well exposed photos with good dynamic range and detailing, and dynamic range can further be improved using the HDR mode. The autofocus speeds are quick as well.
Thanks to Dual Pixel technology, every single pixel enables precise and fast focusing. "By splitting all of the camera's pixels into two photodiodes for on-chip phase detection, the technology enables vastly improved autofocus performance, even in low light," according to Samsung. The shutter speed is also fast. Low light performance is really good and noise is really kept under control.
Samsung has improved the front camera, thanks to the 8MP smart auto-focus camera with facial recognition technology so it easily recognizes and tracks faces, even when the distance between the camera and the subjects in the photo is increased. With the improved resolution, selfies are now clearer and offers more detail.
Even though the front camera has been improved, Samsung could have improved the rear camera since it is same as S7's camera. It is not as good as Pixel or Pixel XL that have set a new benchmark. Samsung could also have introduced dual rear cameras on the S8+ to compete with iPhone 7 Plus.
Check out some samples (Click the image for the full resolution sample).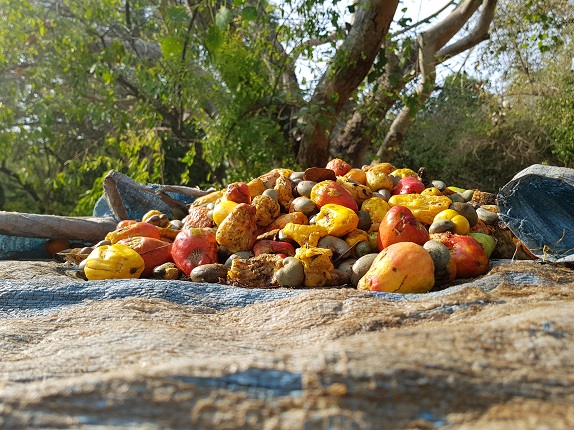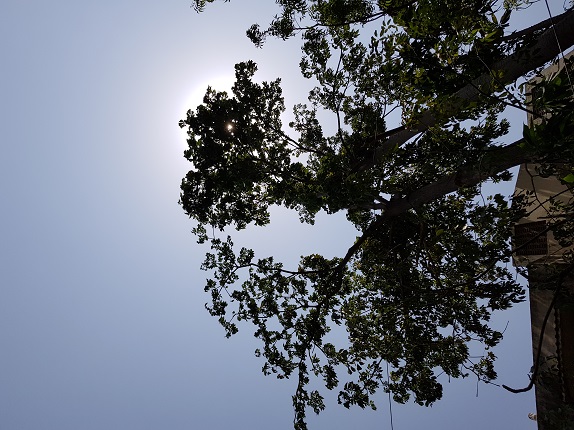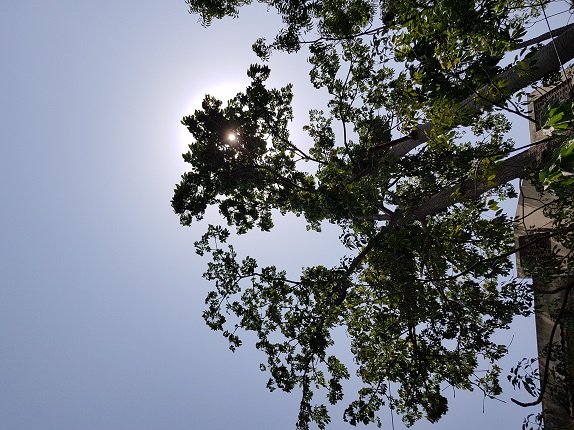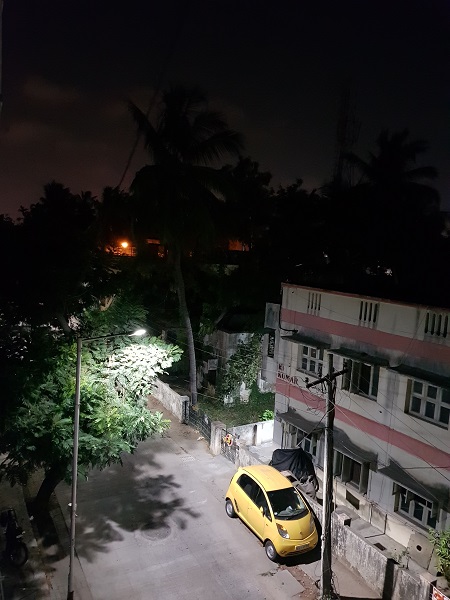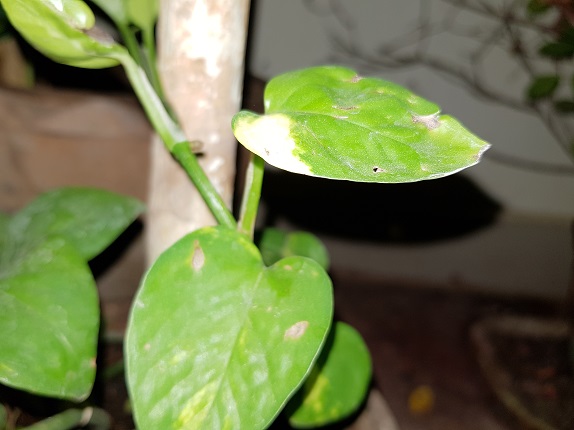 It can record videos at 4K (3840 x 2160 pixels) resolution at 30 fps, 1080p resolution at 30 fps or 60 fps and Slow Motion video recording in 720p at 240 fps. There is also hyperlapse mode. Video quality is good, and the audio is good as well, thanks to secondary microphone. Check out the 4K and Slow motion video samples below.
Check out the complete set of Samsung Galaxy S8's camera samples here.
Software, UI and Apps
Coming to the software, the phone runs on Android 7.0 (Nougat) with Android security patch for April. On the top of Nougat, it has Samsung Experience version 8.1, which is the company's new UX that is more refined compared to its TouchWiz UX. Samsung says that the UX for Galaxy S8 was developed with a focus on rhythm to enhance the flow of user interactions and better fit the way people use their phones today.
It also has a new vertical swiping interface by default instead of separate apps button, so to navigation between the home screen and app tray you need to swipe up or down. You also have option to add apps screen button to the home screen. You can also simultaneously move multiple apps into a folder easily. You can tap and hold an app icon to open a quick options menu that lets you perform tasks such as uninstalling apps or moving them to Secure Folder without having to open the app. App icons and typography have also been changed according to the new design language.
The drop-down notification shade shows five toggles on the top, and more when you swipe down again. You can easily change the button order and the button grid (3×3, 4×3, 5×3). There are also brightness control slider and option to choose SIM cards easily.
The advanced features option has Smart stay to keep the screen on while you are looking at it, Games Launcher that gathers your games downloaded from Play Store and Galaxy Apps into one place for easy access and one-handed operation mode that lets you use the phone easily with one hand. Similar to other Android phones it also has Multi Window mode that was first introduced by Samsung several years back.
Other options include Smart capture to capture the current screen and scrollable area, and crop and share the screenshot immediately, Palm swipe to capture a screenshot, direct call to make a voice call by picking up and holding the device near your ear while viewing call, message, or contact details, Smart alert to set the device to alert you if you have missed calls or new messages when you pick up the device, Easy mute to mute incoming calls or alarms by using palm motions or facing the device's screen downwards, Swipe to call or send message, and Panic mode to Send SOS message by pressing the Power key three times, including option to sound recordings along with the message to the recipients.
Direct Share lets the device to display the people you contacted on the sharing options panel to allow you to share content directly. The Video enhancer option enhances the image quality of the videos to enjoy brighter and more vivid colors.
The Device maintenance option lets you manage your device's battery life, storage, RAM usage, and security all in one place. There is Samsung Secure Folder that lets you save your personal data and information. Once an app or data moved into the secure folder, it becomes Sand box, which means more protective and encrypted adding another layer to the security and privacy from malicious attack. You can also make copies of your favorite apps and easily access them via alternate profiles. Any notes, photos, contacts or browsing history within the apps stored in Secure Folder will remain separate from the same apps outside Secure Folder.
Out of 4GB (LPDDR4) of RAM, you get 3.45GB of usable RAM, out of which about 1.9GB of RAM is free when the default apps running in the background. Out of 64GB (UFS 2.0 / 2.1) of internal storage, 52.98GB of storage is usable. You can also move compatible apps to the SD card when you insert one.
Apart from the usual set of utility apps and Google Apps, the smartphone comes with Facebook app and Microsoft Apps – Word, Excel, PowerPoint, OneNote, OneDrive and Skype.
The phone has Samsung Pay, which is Samsung's own payment service that was launched in India in March. It works with Samsung's patented Magnetic Secure Transmission (MST) technology as well as with Near Field Communication (NFC). MST replicates a card swipe by wirelessly transmitting magnetic waves from the supported Samsung device to a standard card reader, so Samsung pay works seamlessly on a majority of Point of Sale terminals in India. It has three levels of security—fingerprint authentication, card tokenization and Samsung's security platform Samsung KNOX. It recently got support for UPI payments in India.
There is also a new Bixby Assistant similar to Google Assistant. You can slide to the left to view the Bixby screen or press and hold the dedicated Bixby button to launch it. It has Vision, Home and Reminder features currently. Vision option can detect what users are looking at and take action according to what they see, Home lets users see the content they care most about and Reminder helps users remember important events and to-do tasks.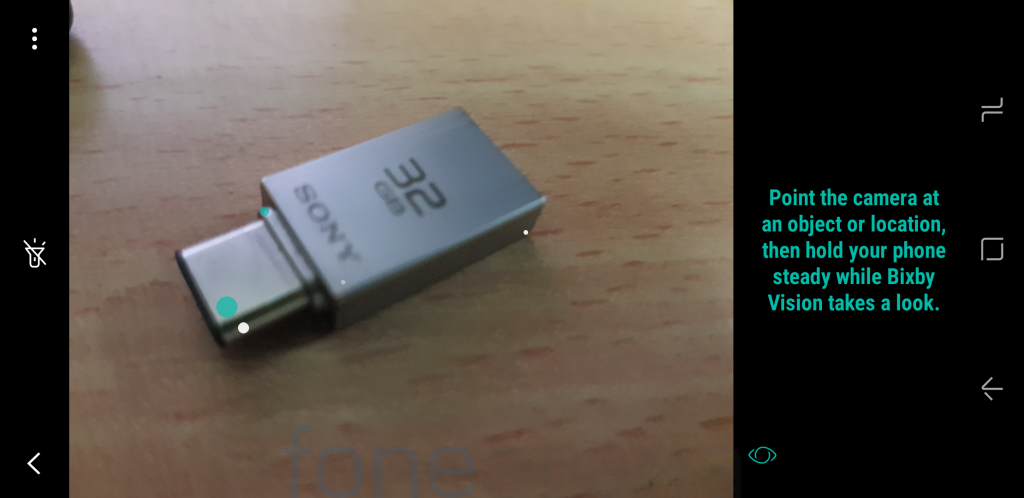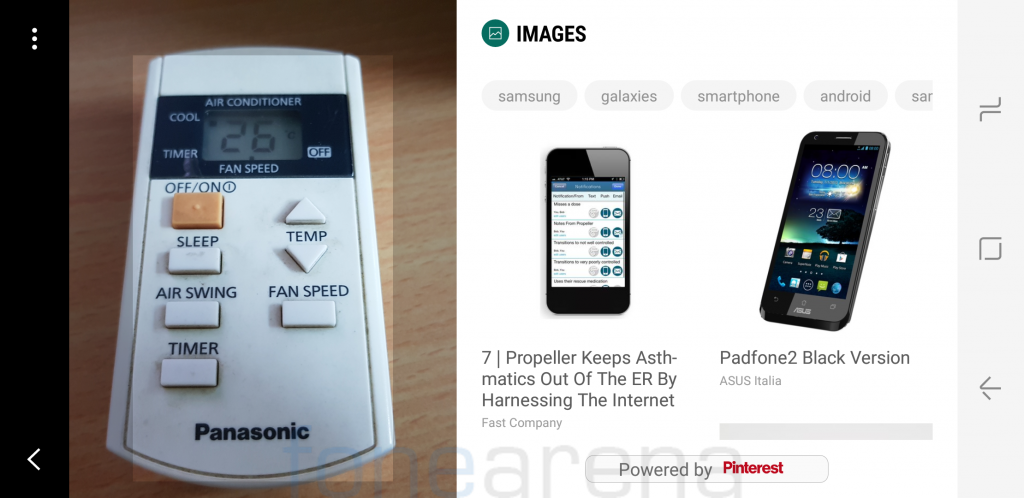 Vision detects an Images, Text and Places. When you capture an image, it analyses it by sending it to Samsung's servers and shows relevant images. It can Search for shopping information, Detect and translate text, Search for similar images, Search for nearby places, Search for wine information and Read QR codes. This is good, but the normal Bixby Home, Voice and Reminder is similar to what Google Now and Google Assistant already does. Voice feature that lets you control the phone using voice is currently live only in Korea and will arrive globally in English by June.
Fingerprint Sensor
The phone has a fingerprint sensor on the back of the phone, which is usually built into the home button in most Samsung phones. It immediately unlocks phone just by keeping your finger on the sensor so that you don't have to press it, but it is hard to access since the phone is tall your finger can't reach the fingerprint sensor. It also doesn't recognize your finger properly if it's wet. You can add up to 4 fingerprints. It can also be used for Samsung Pay in markets where the service is available and for Samsung Pass to verify your identity with browser and other supported apps.
Music Player
Samsung already said that Google Play Music will be the default music player in its devices globally starting from Galaxy S8. It has equalizer, UHQ upscaler, Surround and Tube Amp Pro sound effects that can be enabled from the settings. All these improve the audio when listening through earphones. Separate app sound option lets you set to play a selected app's sound through your device's speaker or the connected Bluetooth headset or speaker. That said, audio through the bundled Samsung-made headphones tuned by AKG is good and the loudspeaker output from the mono speaker is decent. Since it is present on the bottom part of the phone, it is not loud enough. Samsung could have built second speaker into the earpiece, just like the Galaxy C9 Pro enabling stereo output. It doesn't have FM Radio.
Calling and Messaging
The dialer and messaging UI have also been refreshed. Since this is a dual SIM phone, you get option to select either SIMs when calling or sending text message. There are no call drops and the earpiece volume is good.
Connectivity
The connectivity options include, Wi-Fi 802.11ac (2.4/5GHz), VHT80 MU-MIMO, Bluetooth v 5.0 (LE up to 2Mbps), GPS with GLONASS, NFC and USB 3.1 with support for USB OTG. The Galaxy S8 is also the world's first smartphone with Bluetooth 5 support with Bluetooth Dual audio that lets you Stream audio from S8 to up to two Bluetooth headsets or speakers simultaneously. You can also adjust the volume levels for each device independently. However, the two connected devices may exhibit a slight difference in sound output, according to Samsung. We tested it and hardly found and delay.
It has 4G connectivity with support a lot of bands and also has Voice-over-LTE (VoLTE) support for Reliance Jio. It is also offering all the S8 and S8+ users Double Data offer on the Jio on recharge of Rs. 309 (448 GB of 4G data over 8 months). Both the SIMs support 4G, but you can enable 4G only in one SIM at a time, while the other goes to 3G.
You can set preferred SIM for voice call, text and data from the SIM card manager. As usual it has Smart Dual SIM feature, similar to other latest Samsung Dual SIM smartphones. This automatically forwards calls from the phone number on SIM 2, even if a user is on the phone with SIM 1's number. There is a new option called confirm SIM card for calls so that it asks which SIM card to be used for the next call when you make a call without your preferred SIM card for calls.
Performance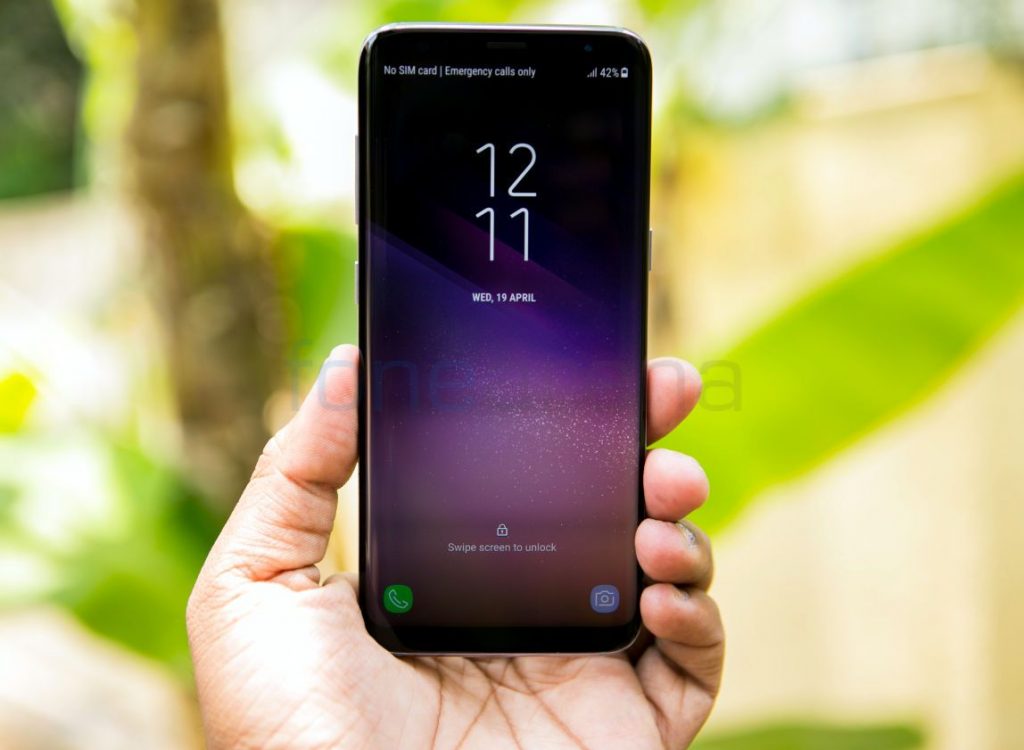 The Indian version of the Galaxy S8 is powered by an Octa-Core Samsung Exynos 9 Series 8895 processor that has four of the company's 2nd generation custom designed CPU cores clocked at up to 2.5GHz per core and four ARM Cortex-A53 cores clocked at up to 1.7GHz per core. It uses big.LITTLE architecture similar to earlier Samsung's high-end SoCs. It has 4GB of LPDDR4 RAM and packs a Mali-G71 MP20 GPU.
It is also the first Samsung SoC in the premium line-up to include gigabit LTE modem that supports five carrier aggregation, or 5CA. Check out some synthetic benchmark scores below.
AnTuTu Benchmark 6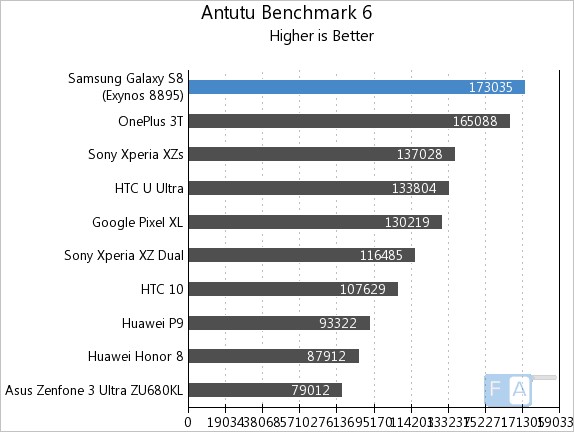 It scored 1,73,035 points in the AnTuTu 6 benchmark and topped the chart.
Geekbench 3 Multi-Core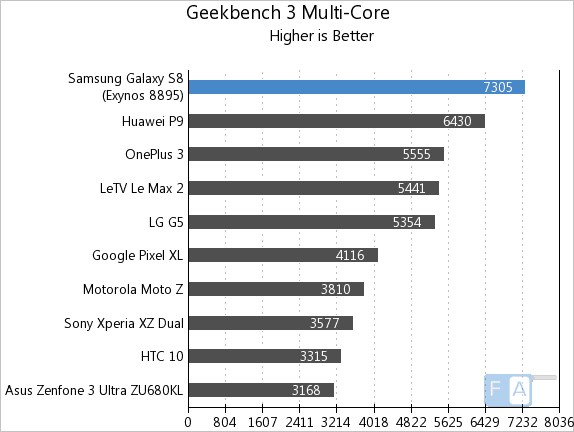 It scored 7305 points in the Geekbench 3 Multi-Core benchmark and topped the chart.
3DMark Ice Storm Unlimited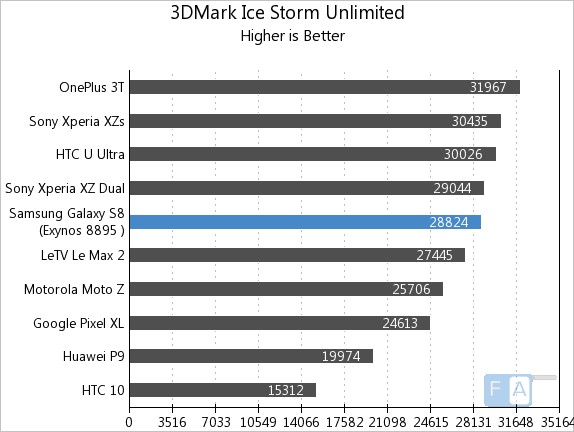 It managed to score 28824 points in the 3D Mark Ice Storm Unlimited benchmark.
Basemark X 1.1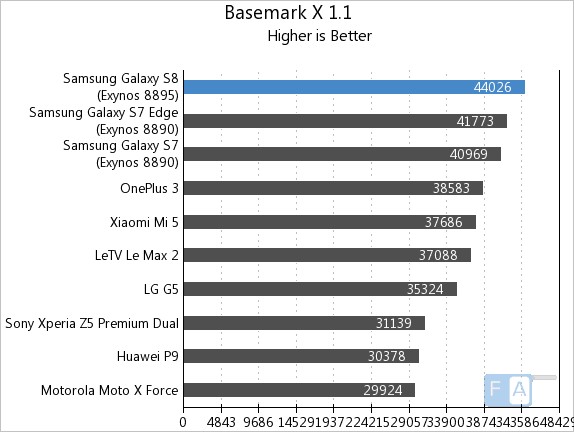 It scored 44026 points in the Basemark X 1.1 benchmark and topped the chart. Check out the complete set of Samsung Galaxy S8's benchmark scores here.
Coming to the gaming, the 20-core Mali-G71 MP20 GPU does the job in latest games, including some high-end games, but it is not optimized for some old games so there are lags. Check out the gaming review below.
Battery life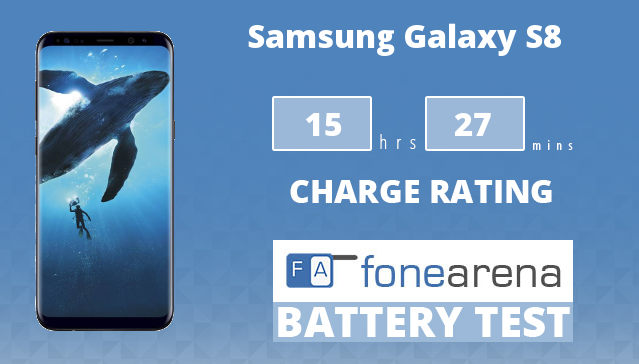 Coming to battery life, the 3000mAh battery lasts for less than a day with heavy use such as 4G, gaming, video playback and video recording. It lasts for a day easily with average use, and with minimal use it lasts for more than that. I reduced the display resolution from WQHD+ to FHD+, still it lasted only for a day with average use, which is not impressive.
It has Medium power saving mode that reduces brightness, reduces the screen resolution to FHD+, reduces the CPU speed and turns off the Always On Display. The Max mode does all this and also puts the display resolution to HD+. You can customize these based on your usage. There is also App power monitor that alerts you when an app is using more power so that you can close it.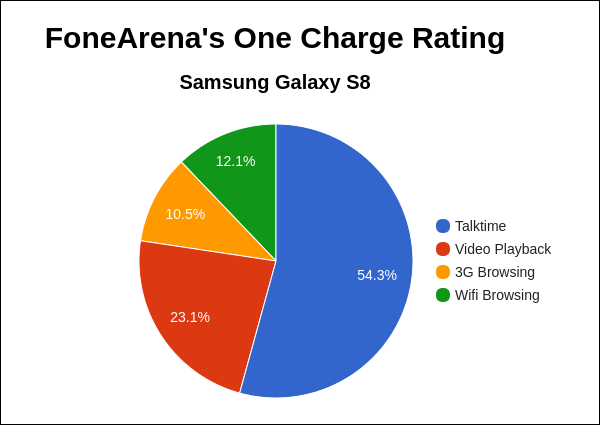 In our battery test the smartphone achieved a One Charge Rating of 15 hours and 27 minutes, mainly due to brilliant talk time. Check out the complete set of battery test results here.
Conclusion
Even though this might not be the best phone, the Galaxy S8 is definitely the best smartphone from Samsung till date. It has a brilliant Infinite display that blends seamlessly into the body of the phone on all the side and the new Samsung UX complements it. Build quality of the phone is good and the performance is good as well without any lags. One of the main concerns is the placement of the fingerprint sensor on the back that makes it useless. Hope the upcoming Galaxy Note8 will use under-glass fingerprint sensor as rumored. Samsung could also have used a better camera sensor to compete with the Google Pixel, since the images taken on the S8 is not a huge improvement compared to Galaxy S7. We still have to wait to find out how the English version of the Bixby voice compares with Google Assistant and Siri.
At a price of Rs. 57,900, the Galaxy S8 is definitely a good choice if you are looking for a phone with a large, almost bezel-less display, but still need a compact phone. The phone is available exclusively from Flipkart online and offline stores as well.
Pros
Brilliant display
Gorgeous and compact body
Samsung's new UX is more polished
Good performance
Cons
Fingerprint sensor placement makes it useless
Not a huge improvement in camera
Battery life is not impressive