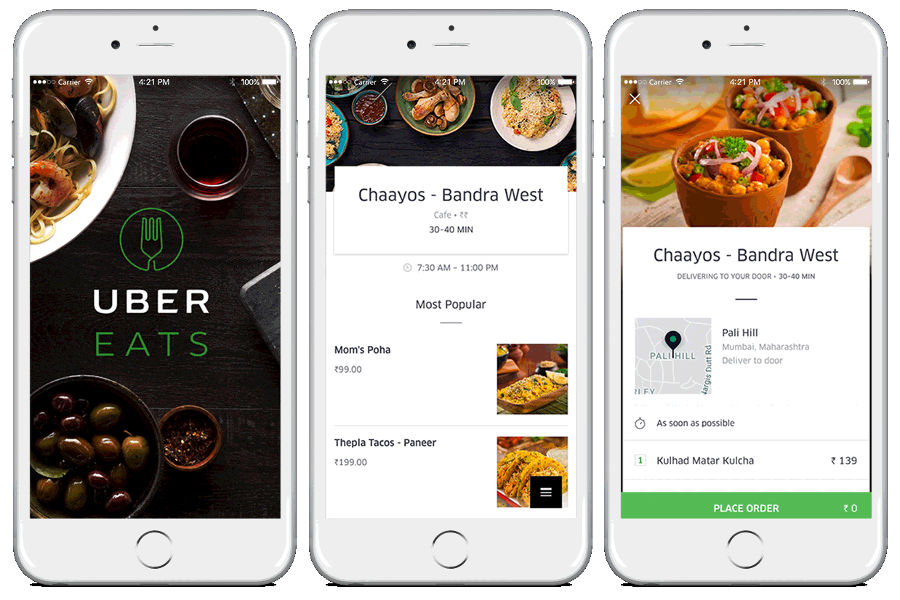 Uber just launched UberEATS food delivery service in India, starting from Mumbai, as it had promised. This takes on FoodPanda, Swiggy, Zomato and more that that offer online food delivery service. UberEATS was launched in the U.S. last year after piloting it in Los Angeles as UberFRESH back in 2014. Currently it is live in 78 cities across 26 countries worldwide.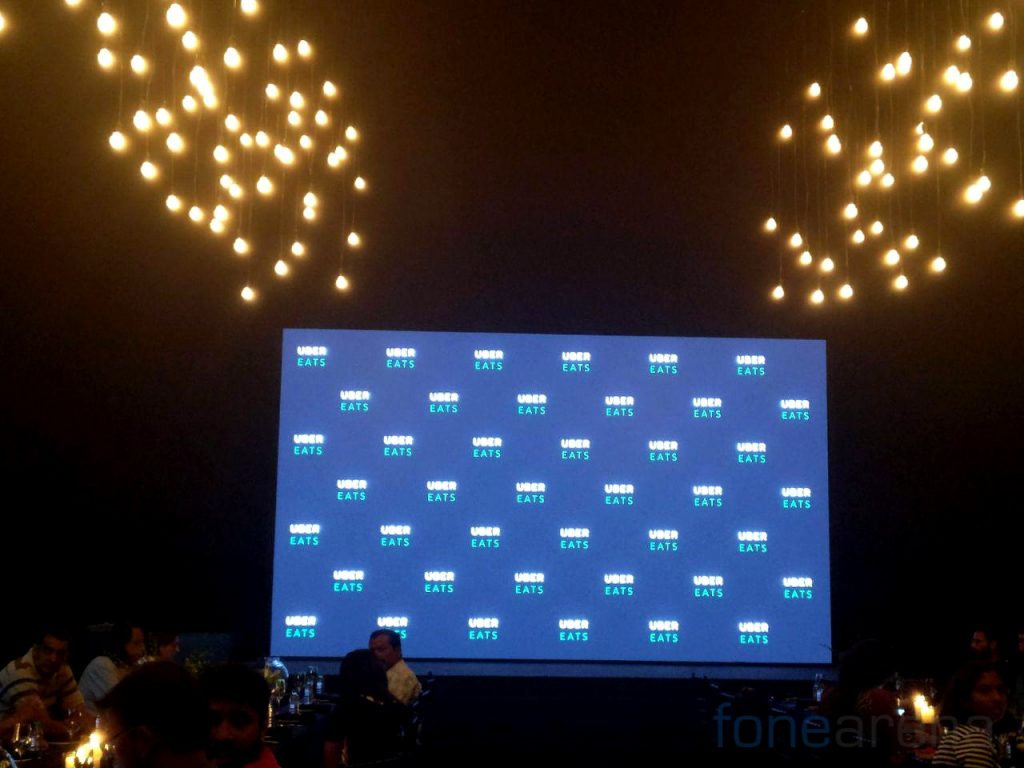 Singapore was the first Asian country to get UberEATS in Asia back in March of last year. It was later expanded to Tokyo, Japan, and Bangkok and Thailand.
In Mumbai the company has partnered with over 200 restaurants like The Bombay Canteen, Nom Nom, The Good Wife, Fresh Menu, Le 15, Coffee by Di Bella and more to offer a wide selection of food options. UberEATS has already started delivering in Mubmai starting 12 noon. "You will be able to order 7 days a week, round the clock, as long as the restaurants are operational, through the app," said the company.
Food prices are set by restaurant partners according to their own menu and there is a delivery fee of Rs. 15, inclusive taxes. However, there is no minimum order limit. There is also a website ubereats.com that works even on slower network.
How does UberEATS work?

Pick delivery location – Input your address where you'd like your meal delivered
Find the perfect meal – Browse local restaurants or search by cuisine type to find exactly what your taste buds are asking for
Place your order – Pick the items you want right now or schedule your order to arrive whenever is most convenient for you
Pay through PayTM
Track the progress of the delivery – Get updates as your order is prepared and delivered to your destination
Uber said that UberEATS will expand to six cities before the end of the year, but it did not confirm the list of cities. Earlier this year the company released restaurant partner and delivery partner forms so these cities could be Bangalore, Chennai, Delhi NCR, Hyderabad and Kolkata.
You can also use promocode EATNOW50 to get Rs. 50 off on your first 5 orders till 30th June in Mumbai.
Commenting on the launch, Bhavik Rathod, Head of UberEATS India, said:
Mumbai is home to a booming food industry with a vibrant food culture offering both global and local cuisines to its residents. The introduction of UberEATS in India, with Mumbai as the first city to go live with this food delivery service, is a major step in our global expansion strategy and showcases our commitment to the market. The app brings the perfect pairing of amazing restaurant partners, innovative technology, and the efficient Uber delivery network at a tap of a button to the people in India. We strongly believe that the wide selection of meal choices delivered at Uber speed will open new economic opportunities for delivery partners, enable restaurants to connect with more consumers and make eating effortless, everywhere and for everyone.
Kartik Murthy, Product Manager, UberEATS Internationalization Growth, said:
A litter over a year ago, we set out to make food delivery–from pizza to smoothies–through the UberEATS app as convenient and reliable as getting an Uber ride. As we have expanded UberEATS, we have been building the technology to make food delivery at the push of a button easy wherever you are–whether it is at home or the park, in Mumbai or San Francisco. That is why we are working specifically to make the challenges in India opportunities for developing a better product for consumers, restaurants, and delivery partners. For example, for consumers, we are using machine learning to surface restaurant recommendations, as well as integrating popular payment options to make transactions easy; for restaurants, we developed a tool–Restaurant Manager– to share actionable data and analytics to help grow their businesses; and for delivery partners, we have built the ability to continue to learn from our experience in India and build the technology that makes food delivery effortless for everyone.
With inputs from Sneha Bokil