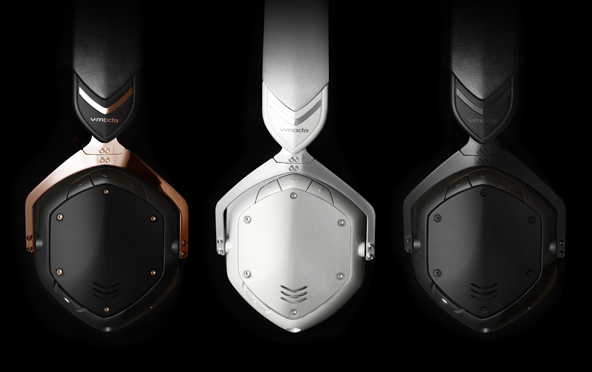 V-MODA has just announced the 2nd generation of their acclaimed wireless headphones, the Crossfade 2 Wireless. The new set of headphones builds on the foundation of the first gen and brings a host of improvements to improve your daily use.
Firstly, the Crossfade 2 Wireless features a larger set of cushions for your ear which improves the comfort levels especially when worn over longer duration. The Crossfade 2 now features Hi-Res Audio certification so the audio quality too has been improved thanks to the frequency range of 5Hz to 40kHz.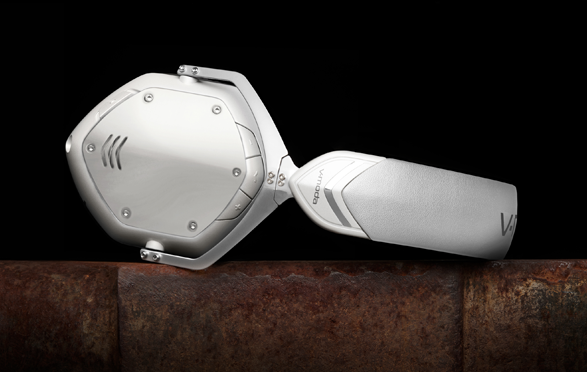 This time around, the headphones are available in 3 different colours – Rose Gold, Matte Black and Matte White. It also features better battery life which is something that is crucial for wireless headphones. The company claims that the new battery is 15 percent larger and provides a listening time of over 14 hours. The Crossfade 2 can be used with Bluetooth upto a distance of 10 metres (33 feet) and can also be used wired if required.
The Rose Gold version alone additionally features Qualcomm aptX audio codec for CD like quality while streaming over Bluetooth. The Rose Gold version will set you back US$ 350 (Around Rs 22,700) while the other two variants will set you back US$ 330 (Around Rs 21,500).
Specifications
Drivers: 50mm Dual-Diaphragm (patent pending)
Frequency Response Wired: 5 – 40,000 Hz
Headphone Sensitivity: 100 dB @ 1kHz 1mW
Speaker Sensitivity: 107 dB @ 1kHz 1mW
Microphone Sensitivity: -42 dB @ 1kHz
Impedance: 32 ohm
Weight: 309g (with standard aluminum shields)
Battery Capacity: 430mAh (up to 14+ hours music playback)
Cable: 1-Button Reinforced SpeakEasy Microphone 3.5mm cable
Box Contents
Crossfade 2 Wireless
Exoskeleton carry case and 2 V-PORTs
Carabiner clip
¼ inch Pro Adapter
Reinforced SpeakEasy Microphone & Mic cable
Reinforced V-Micro USB Cable
V-MODA Sticker
1-Year Premier Warranty
Six-Star Service
50% Immortal Life Replacement Program