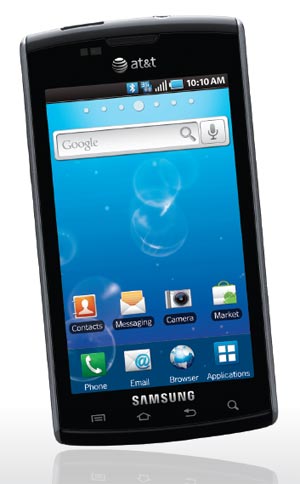 If you are an AT&T customer and your contract is about to end and you are looking for a new phone, or you are looking forward to switch to AT&T, then here is a good deal for you.
The latest phone launched by AT&T, and a good iPhone 3GS and iPhone 4 alternative, the Samsung Captivate which is an AT&T Galaxy S model. The regular price of Captivate on AT&T is $199.99, but you can get the phone from Amazon Wireless for only $49.99.
The Captivate is a very powerful and a great Android phone. The phone comes with Android 2.1, 4-inch Super AMOLED touchscreen display, 5-megapixel camera with 720p HD video recording, Bluetooth, WiFi, 16GB of internal storage with microSD expansion, and up to 5.75 hours of talk time or 14+ days of standby time, thanks to 1500mAh battery. So folks head over to Amazon Wireless and seal the deal.