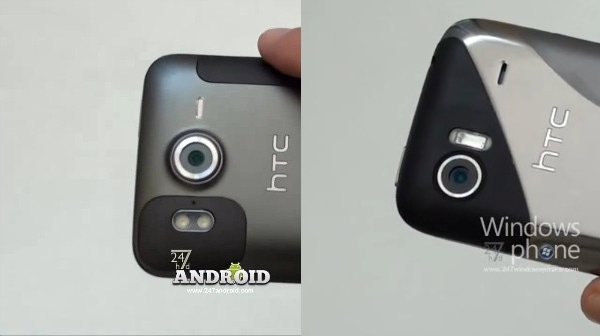 Recently, we saw the first shot of the HTC Desire HD, which is a successor to HTC Desire and a GSM version of the HTC Evo 4G, and we heard that it's going to UK via Vodafone. Folks over at 247Android got their hands on the Desire HD aka HTC Ace, and they made a video of it.
In the video below, you can see that the Desire HD is huge and slim like Evo 4G. The blog confirms that the phone comes with Android 2.2, 8 megapixel camera with a dual-LED flash, 1 GHz Qualcomm processor, 720p video recording, and SRS surround sound.
Also a blog named 247windowsphone.com (the people behind both blogs are same) got a chanced to check out the first HTC Windows Phone 7 device, codenamed HTC Schubert. Unfortunately, the features of the smartphone are unknown, but they videoed the phone, so we can see that how the phone looks like. So folks watch both videos after the jump.
http://www.youtube.com/watch?v=MY5P6KvfDcI&feature=player_embedded