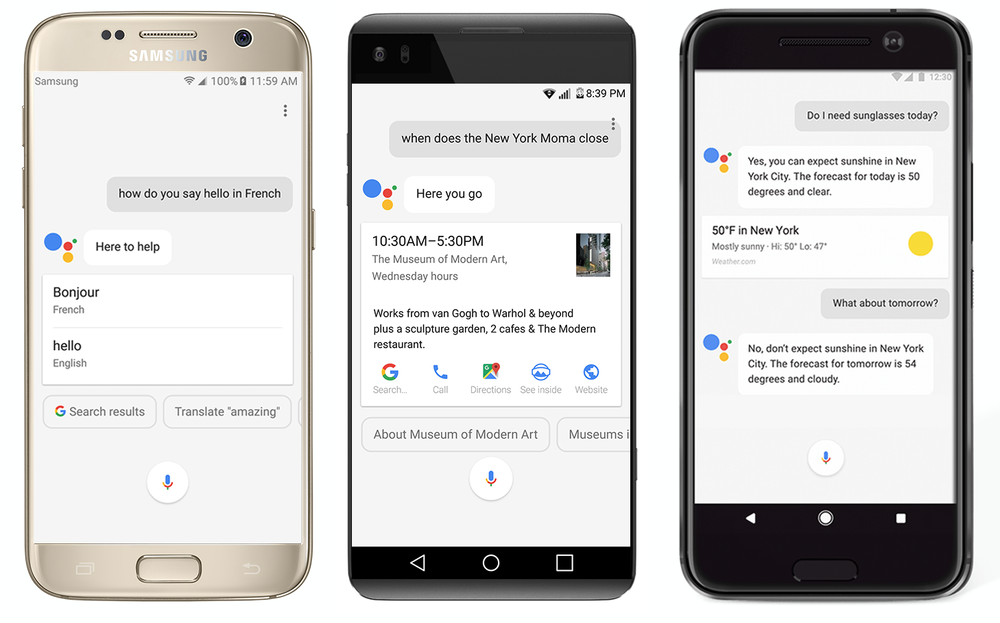 As promised last week, Google has started rolling out the Google Assistant to more Android smartphones after a certain period of exclusivity to the Google Pixel smartphones. It is now available for select smartphones running Android 7.0 (Nougat) and Android 6.0 (Marshmallow).
But there is a catch. It is not rolling out to all regions at once, and your smartphone must have at least 1.5GB of RAM, and a 720p resolution display, says Google. The roll out today is only for English language users in the US, which will be followed by another wave of rollouts in Australia, Canada and United Kingdom. Users in Germany will be getting it in their own German language. Google said that it will add more languages over the coming year.
To get started, you just need to touch and hold the Home button. Users will be able to access the Google Assistant just by saying "Ok Google" to perform their tasks including translation, get directions and much more.
LG G6 is the first non-Google device to ship with Assistant. We can expect more manufactures to include Assistant out of the box in future.