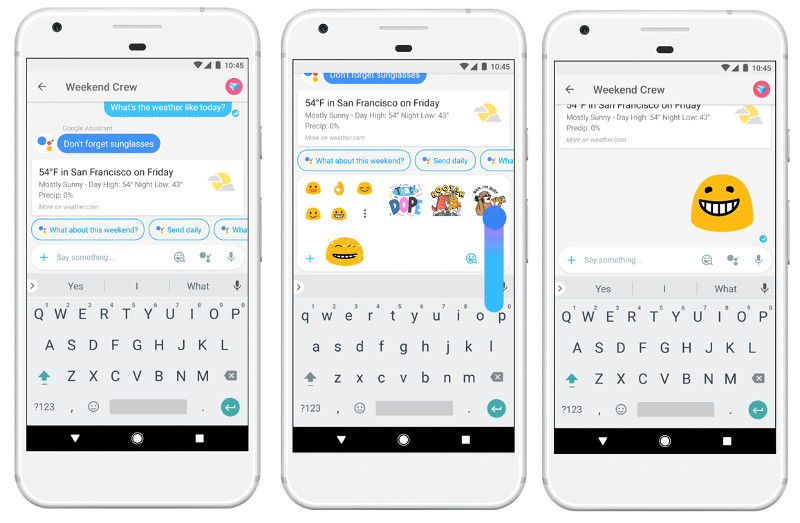 Google has updated Allo app for Android with several new features including new shortcut to make it faster and easier to bring the Google Assistant into chats. In chat, you just need to tap the Google Assistant icon in the compose box. Last week Google said that it will roll out Google Assistant to smartphones running Android 7.0 Nougat and Android 6.0 Marshmallow.
Today the company posted a new video that says that Assistant will be available for compatible devices running on Android Marshmallow or later starting today. This should roll out through Google app update in a few hours.
Coming back to Allo, the update brings option to add GIFs to your conversations just by tapping the smiley icon in the chat bar and swipe left to find the right GIF for your chat. It also brings new animated emojis. To animate your emoji, you just need to touch and hold the send button, and then drag up to see it come to life. This currently works on 10 emojis.
All these new features in Google Allo will be rolling out on Android starting today, and will come to iOS soon.