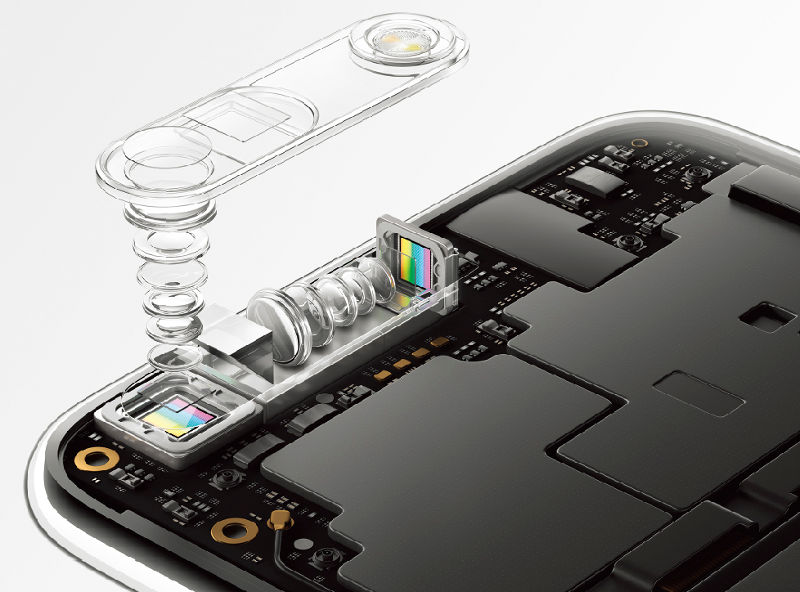 OPPO at its MWC 2017 event in Barcelona announced new camera technology called 5X, as it had promised. It is a module that uses a periscope structure to divert light 90-degrees through prism into a hidden telephoto lens. "The resulting shift from the light's natural path delivers an unprecedented level of clarity at any zoom level," says OPPO.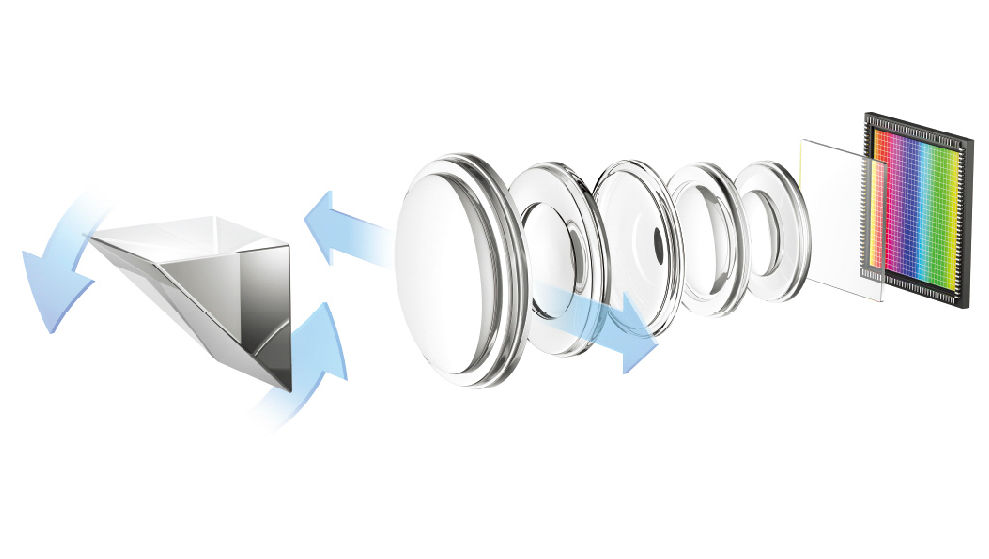 OPPO says that the smartphone photography technology gives users the ability to capture highly detailed images. The prism is able to rotate in increments of 0.0025 degrees delivering up to 40% better performance than the last-gen OIS, allowing for precise tuning and this also compensates for vibrations with a two-part optical image stabilization system that fine-tunes the telephoto lens.
Both the prism and the telephoto lens group can move to compensate for vibration in real time to help ensure sharp shots.
OPPO said that it had spent over a year in developing the system, which has more than 50 components. OPPO did not reveal the resolution of the camera sensors or when we can expect it in OPPO smartphones. Hope the next flagship F-Series smartphone will have this technology.