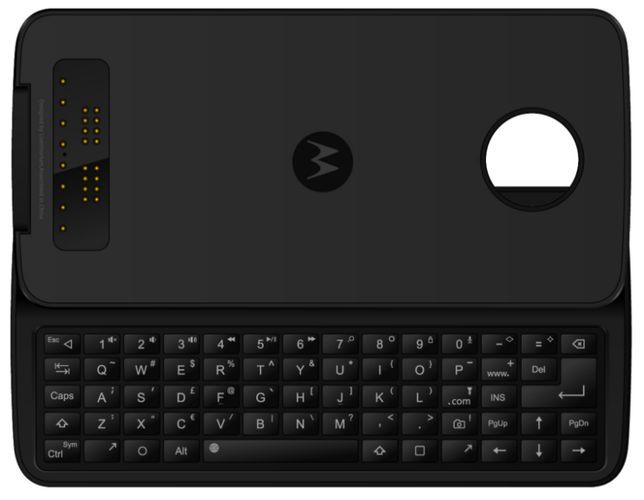 Earlier this week it was reported that we will see 12 new Moto Mods this year. Now, a new Moto Mod with QWERTY keyboard slider will soon be added to the list of Mods for Moto Z.
Indiegogo now has a dedicated page on its website that says the QWERTY keyboard slider is coming soon. As per the image, the keyboard sports five rows of keys with the top line being the numbers. The alphabet keys along with other keys are present on the next three rows. The keyboard has a landscape design instead of portrait to offer a better typing experience. It comes with a 2,100mAh battery. The keyboard could also get support for Qi wireless charging if it manages to raise enough funds raised.
The trademark Moto batwing logo is present on Moto Mod QWERTY slider keyboard.