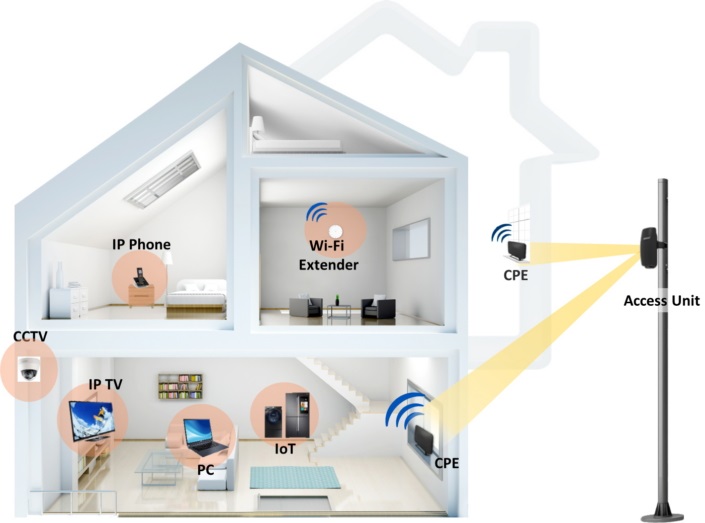 Samsung has announced that it is joining hands with Arqiva, communications infrastructure and media services provider to conduct the United Kingdom's first 5G trials with a focus on Fixed Wireless Access. The trial is set to take place in the second half of 2017 in London and will involve the deployment of an end-to-end 5G FWA solution network in the city centre, operating in the 28 GHz band. 
The trial deployment will demonstrate the potential for 5G to serve as a compelling alternative to fibre deployment for delivery of fast broadband services as a lead-in to future 5G enhanced mobile broadband services. Samsung's 5G Access Units are aimed for easy and rapid deployment, while the CPE is user-installable and can bring a subscriber online in a matter of minutes. This gives 5G Fixed Wireless considerable advantages over comparable FTTH or FTTB (Fiber-to-the-Home/Building) deployments in terms of service rollout times and the costs to both the service provider and the subscriber.
Simon Beresford-Wylie, CEO of Arqiva said,
Our trial with Samsung will demonstrate the enormous potential of 5G FWA as an alternative to fibre for delivering ultra-high speed connectivity to homes and businesses.
Thomas Riedel, Head of Samsung Networks Europe said,
With advanced news of 5G trials already being made in the US and Korean markets, we're really excited to be partnering with Arqiva to jointly demonstrate just how important Europe is to the 5G revolution. There is so much opportunity in the region due to the diversity of markets and services already in place here, and we think the UK is a prime candidate to show off the benefits that 5G can bring to consumers here.