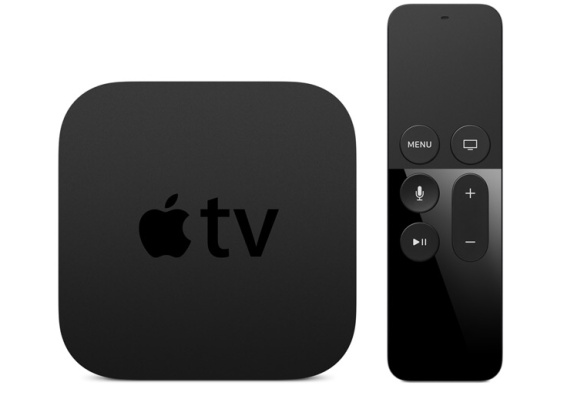 Apple is reportedly testing the next generation Apple TV featuring 4K Ultra HD resolution, according to a latest report from Bloomberg. The fifth-generation model of the Apple TV which is codenamed as J105 is expected to be released as soon as this year.
The 4K Ultra HD resolution will allow the device to stream videos available from Netflix and YouTube to compatible 4K TVs. Along with 4K, the Apple TV is also said to feature "more vivid colors" which could mean addition of High Dynamic Range (HDR). Sales of the current generation of Apple TV which offers a 1080p resolution has failed to pick up. A number of 4K streaming devices like Amazon Fire TV, Roku, Chromecast Ultra with 4K and more.
The report goes on saying that except the improved resolution, the fifth-generation Apple TV will not bring any other major changes. Earlier this month, Apple hired Timothy Twerdahl, former director and general manager of Amazon's Fire. Apple's 28th annual Worldwide Developers Conference (WWDC) for this year will happen from June 5th till June 9th.