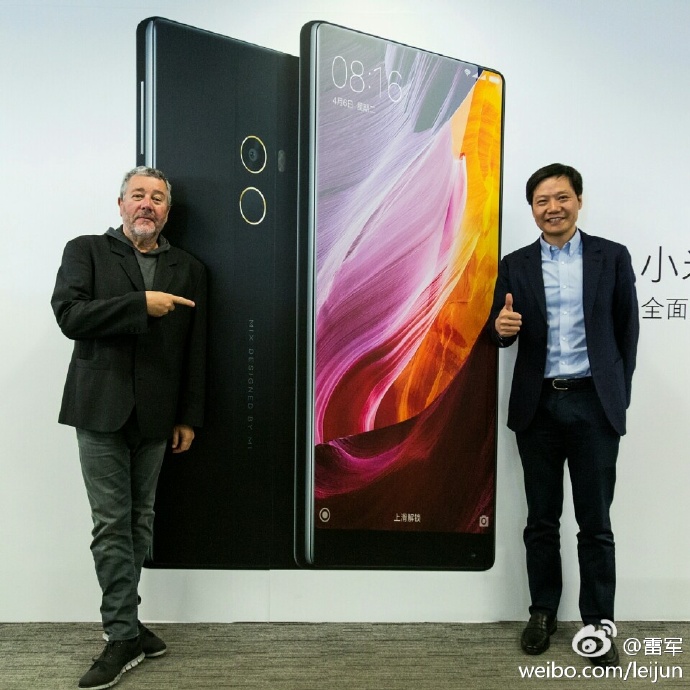 Last year, Xiaomi created a buzz in the tech market by launching the Mi Mix smartphone giving us a glimpse into what the future Smartphones possibly looks like.
Despite its China exclusivity, this concept smartphone earned huge applause from both masses and critics for this rare jewel.
In a recent development, the Chinese handset maker is reportedly working on its successor with a whole new design. In a way of confirming this, Xiaomi's CEO, Lei Jun took his official Weibo page to post some details about the so-called Mi Mix II.
As per the post, this new smartphone will be designed by Frenchman, Philippe Starck, who designed the Mi Mix. It is expected that this smartphone will be covered entirely with the display on the front without a physical button. If you closely observe, this design is somewhat similar to that of iPhone 8, which is due this year.
Reiterating, Xiaomi launched Mi Mix with a bezel-less design along with the Mi Note 2. It has a 6.4-inch (2040 x 1080 pixels) full HD screen with whopping 91.3% screen-to-body ratio and ceramic body. This smartphone makes use of ultrasonic technology and Cantilever piezoelectric ceramic acoustic system instead of a standard earpiece, allowing you to listen to calls without the earpiece.