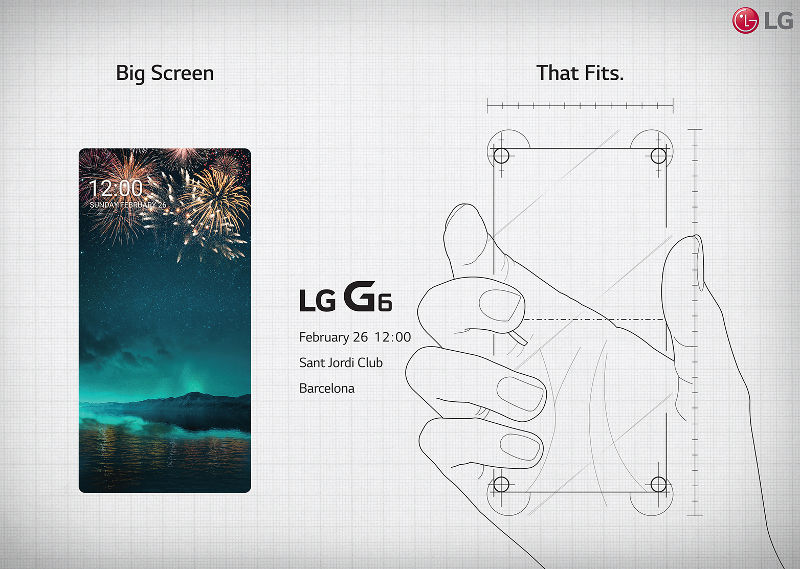 LG is all set to introduce its flagship G6 smartphone at the MWC 2017 in Barcelona on February 26th. Today it has announced that it will recruit customers in Korea between February 15 and 24 to offer a pre-launch experience of the G6. Customers who want to participate in the LG G6 Preliminary Experiment Group can head to LG Korea homepage from tomorrow and fill a simple questionnaire about their current smartphone and most useful functions of it.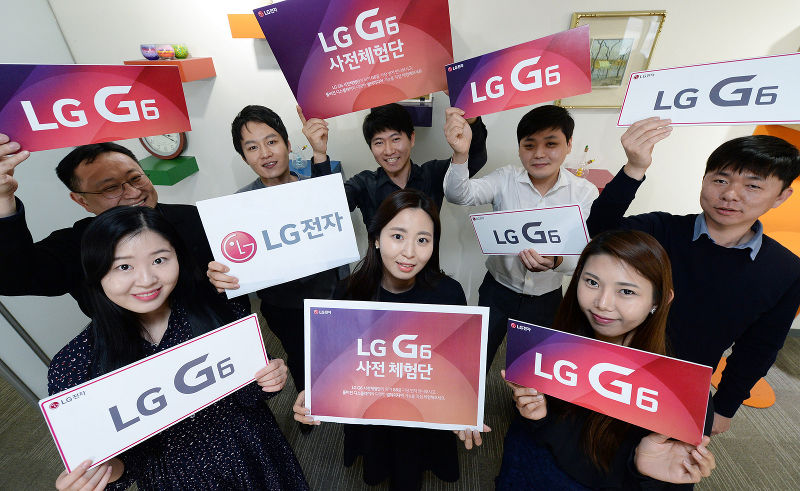 LG will select 210 people for the trial through lottery, and the winners will be announced on the 28th. All the winners will get the LG G6 free of charge. LG said that they will promote the content created by these activities on its own social media (SNS) channels, and use it as a review for customers who want to purchase after the release of LG G6.
LG already confirmed that the LG G6 will use LG Display's 5.7-inch (1440 × 2880 pixels) QHD+ LCD panel with a 18:9 aspect ratio with 564 PPI and narrow bezels. It also said that even though it has a 5.7-inch screen it will fit in your hand easily and will also offer a comfortable grip and said that the phone will have heat pipes to new products to lower the heat, so safety is greatly enhanced.
This week the company also confirmed that the G6 will have a 32-bit Hi-Fi Quad DAC (digital to analog converter) similar to the V20 for a crisp and clear sound reproduction that reduces ambient noise by up to 50%. LG is teaming again with ESS for this audio technology.
LG said that the new Quad DACs have increased circuit integration, lowering the negative distortion to 0.0002% offering clear audio, minimizing the loss of acoustic information.
The LG G6 MWC 2017 conference at Barcelona, Spain takes place at Sant Jordi Club on February 26th at 12:00 PM CET (4:30 PM IST). It is rumored to go on sale in Korea on March 9th and launch in the U.S. a month later on April 7th.