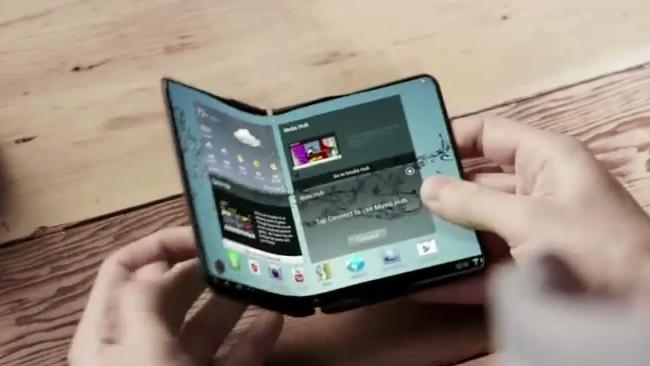 Samsung has been working on a foldable device for years now and even filed multiple patents as well. A few months back renders of the alleged Galaxy X foldable smartphone surfaced.
The so-called Galaxy X foldable smartphone is expected to come in around design with a hinge in the center.
As per the latest development, the South Korean giant might introduce their first foldable Smartphones and foldable panels to its customers and not to the general public at MWC. If the information circulating on the Internet turns out to be true, Samsung might unveil both in-foldable products that bend panels inwards and out-foldable products that bend panels outwards.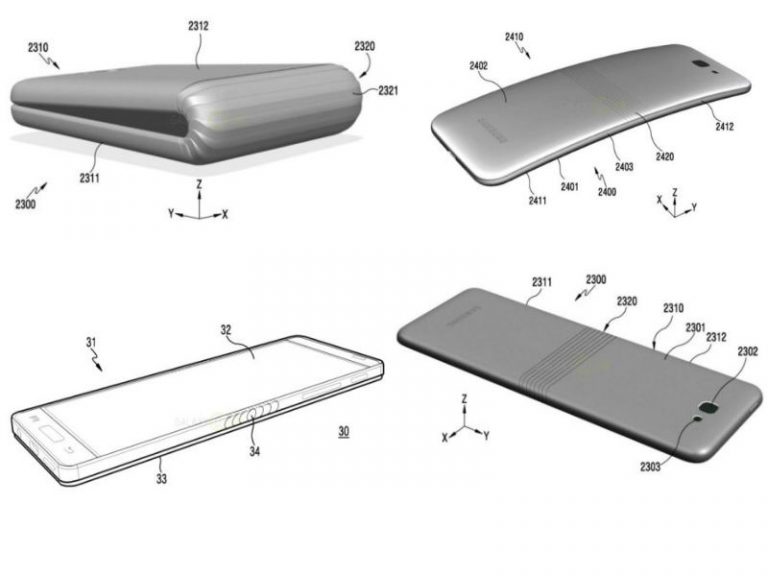 According to the filed patent, the smartphone will have an under-fold so that it doesn't fold exactly in half. This allows for a portion of the display to be exposed so that a user will be able to access key apps quickly and/or see notifications at a glance. Moreover, Samsung is expected to back their physical home button and capacitive buttons as well.
While the above information is not authenticated, we advise you to take it with a pinch of salt.