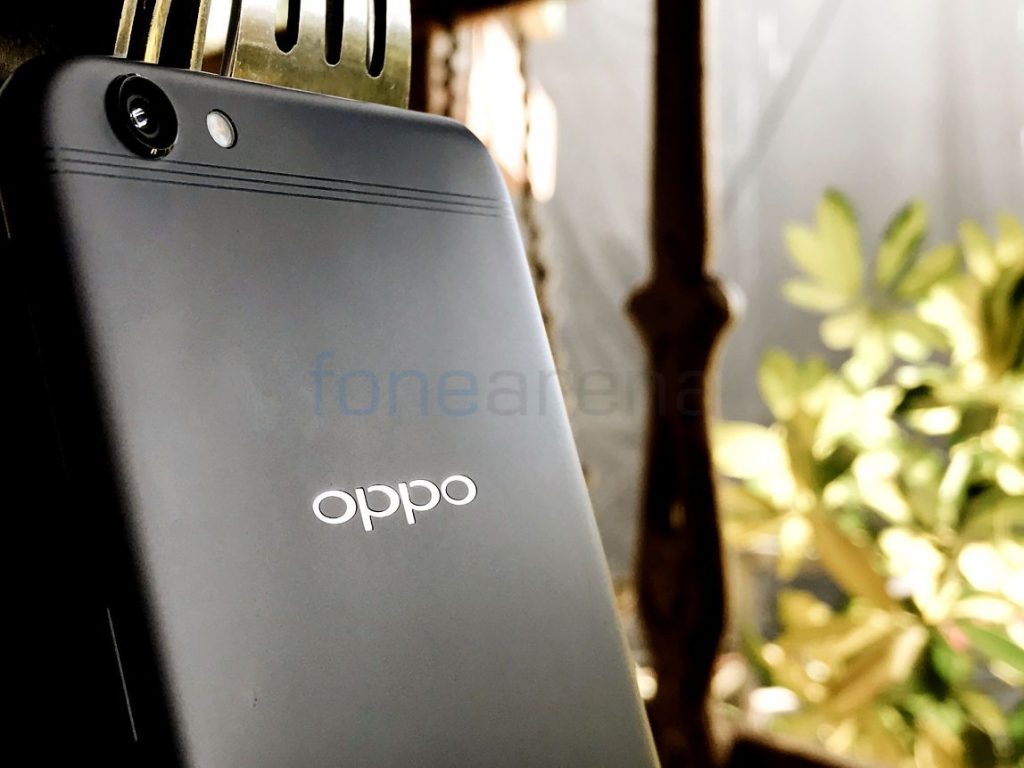 The smartphone market in China saw a 19% YoY growth and 17% QoQ growth in Q4 2016, according to the latest IDC Quarterly Mobile Phone Tracker. OPPO, Huawei and Vivo grabbed 48% of the Chinese smartphone market in 2016.
For the full year of 2016, the market grew by 9% with top Chinese smartphone vendors taking up a larger share of the market. The four Chinese vendors in the top five were the same in 2015, and their share grew from 46% in 2015 to 57% in 2016. OPPO shipped 78.4 million units in 2016 and tapped 16.8% market share. Huawei and Vivo had a market share of 16.4% and 14.8% respectively. Apple saw a YoY decline in China for the first time. The iPhone maker came in fourth with a market share of 9.6% and shipped 44.9 million units.
The research firm says that even though the new black colored iPhones managed to grab eyeballs the new launches did not create the necessary hype compared to the past. According to IDC, Chinese vendors have not grabbed Apple's market share as most Apple users are expected to be holding out for the new iPhone that will be launched this year.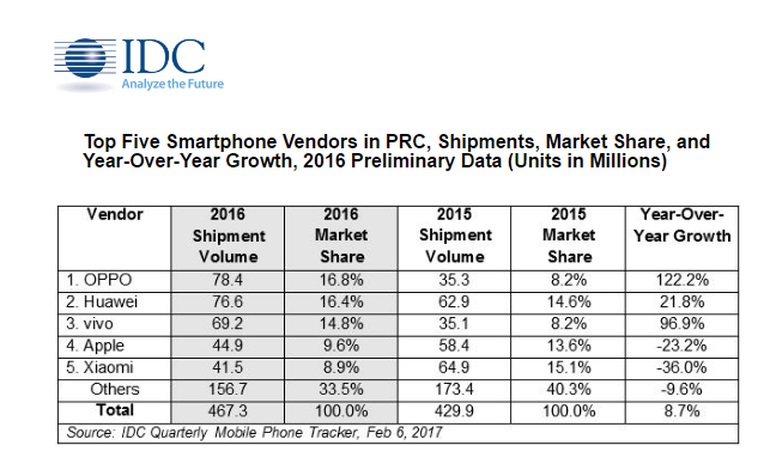 Tay X iaohan, Senior Market Analyst with IDC Asia/Pacific's Client Devices team said,
Increased dependence on mobile apps has led to consumers to seek phone upgrades, thus helping drive the large growth in 2016Q4. In lower tiered cities, there was a similar demand by consumers, which OPPO and vivo met by aggressively pushing mid-range smartphones in these cities.
According to the research firm, Chines smartphone market in 2017 will see top vendors taking up a larger share of the market while smaller brands will begin consolidation.