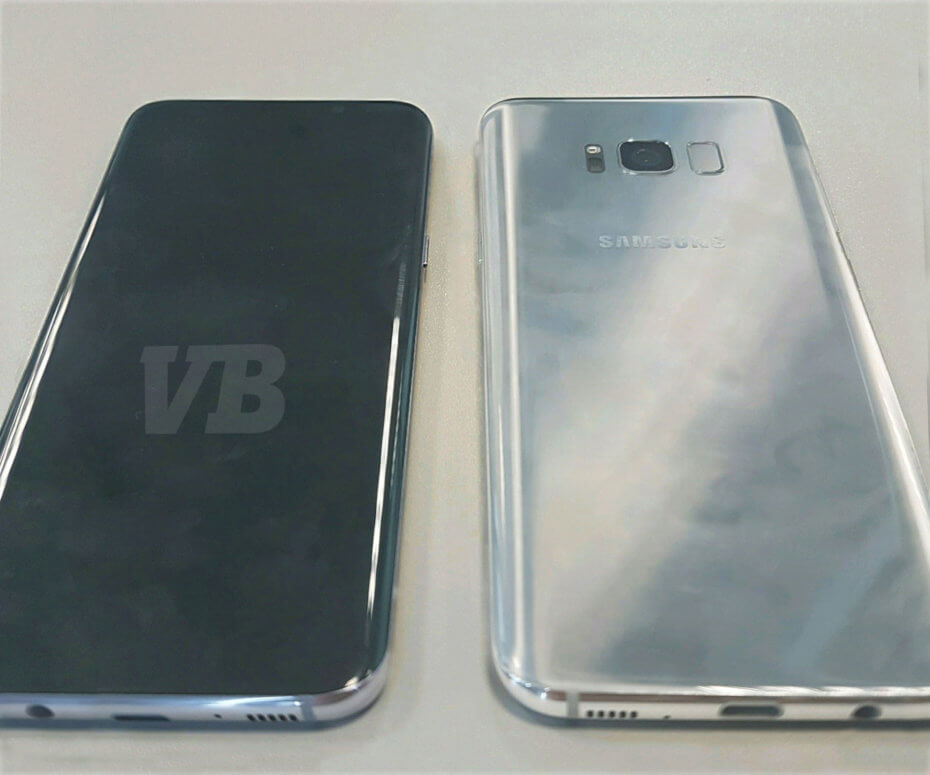 We finally have a clear look at Samsung's upcoming Galaxy S8 smartphone thanks to the popular tipster Evan Blass aka evleaks. Blass has tweeted a live image of the next flagship from Samsung that offers a clear look at the phone from front and black.

Along with the photos, Blass (via Venturebeat) has also shared detailed specification of the Galaxy S8. First up, the phone will come in  a 5.8-inch version and a larger 6.2-inch model and both the devices will sport a curved display with an aspect ratio of 18.5:9. Blass added that Galaxy S8 will come with pressure sensitive display similar to Apple's 3D Touch. Previous reports had mentioned that the Galaxy S8 will ditch the home button and we can see in the image that the trademark physical button has been removed from the front instead, it has been moved to the back next to the rear camera. This button will come equipped with a fingerprint sensor.
The S8 will feature a 12MP rear facing camera and an 8MP front facing camera with iris-scanning abilities. This feature first made its debut on Samsung Galaxy Note7 last year. The rear-facing camera will have support for optical character recognition (OCR). Samsung is rumored to come with Bixby virtual assistant that will use the camera for visual search. Also visible in the photo is the 3.5mm audio headphone jack, primary microphone, USB Type C, loudspeaker grills and antenna bands.
Samsung Galaxy S8 rumored specification
5.8-inch and 6.2-inch QHD AMOLED display
Qualcomm Snapdragon 835 or Samsung Exynos processor
4GB, 64GB internal memory, expandable with microSD
Android 7.0 Nougat
Fingerprint sensor, iris scanner
12-megapixel f/1.7 rear camera
8-megapixel f/1.7 front camera
3.5mm headphone jack, USB Type-C, water resistance
3000mAh (5.8-inch model) or 3500mAh (6.2-inch model)
Corroborating earlier report, Blass further says the Galaxy S8 will be launched on March 29 in New York. The 5.8-inch model will retail for €799 and the 6.2-inch model at €899 and both the phones will go on sale on April 21. Samsung is aiming to ship 60 million units for the Galaxy S8 this year, according to a latest report.