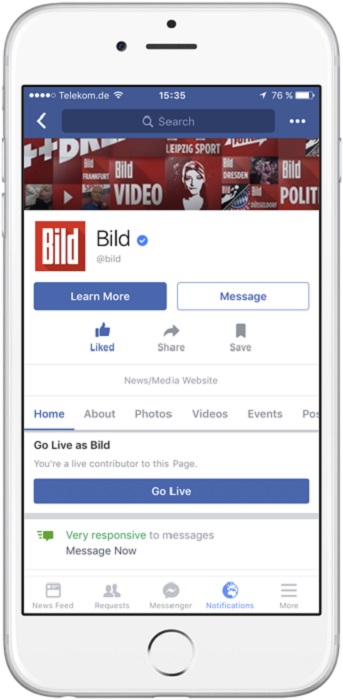 Facebook has updated Live to add the ability for users to go live directly from their desktop. Users can now go live on Facebook via a web browser to Pages. The social network says the new tools and improvements will give publishers more control, customization, and flexibility over their broadcasts.
Facebook has also rolled out a "Live Contributor" for Pages which allows admins to designate specific individuals to go live on behalf of a Page. Moreover, in order to better understand how their content performs, the social network is rolling out video metrics in coming weeks to give insights to celebrities, journalists and politicians. Available for both individual live and regular public videos, these metrics will include total minutes viewed, total number of views, and total engagement (reactions, comments and shares). People will also be able to see aggregated insights for all the videos they post on their profile over 7, 30 and 60-day periods, including the total number of video posts, engagement, total views and minutes viewed, and total number of Profile followers.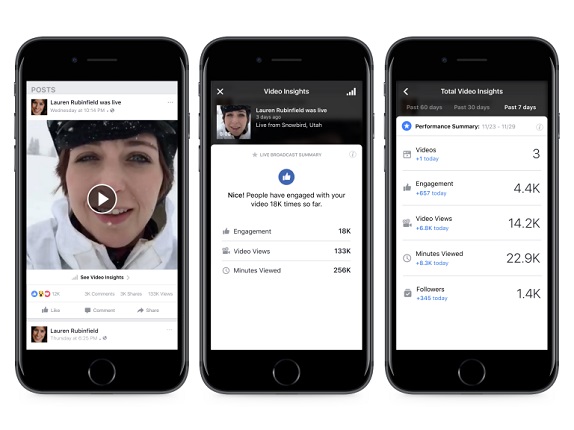 Broadcasters will now be able to pin comments to the bottom of a live broadcast. This lets publishers to personalize their broadcast and highlight specific comments for their viewers. For users who want to share the link of their live videos, Facebook rolled out a permalink that directs people to a Page's video content.