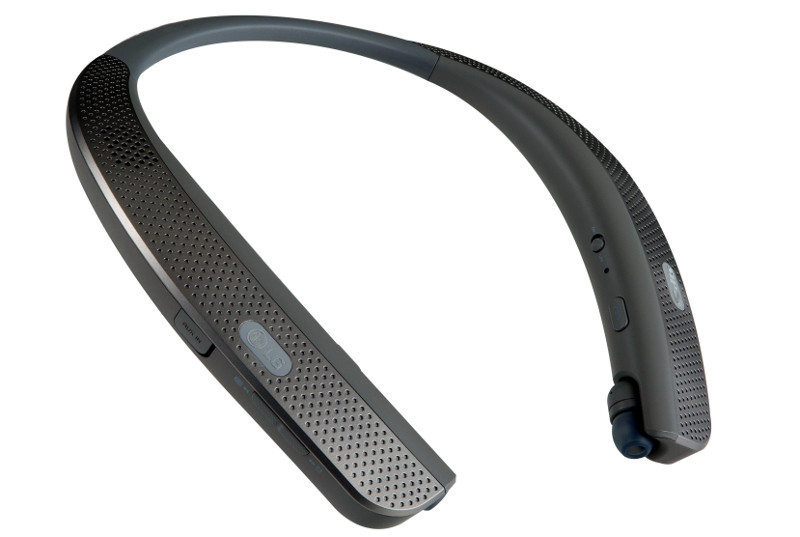 LG has announced that it will showcase TONE Studio (HBS-W120) and TONE Free (HBS-F110) Bluetooth headsets at the CES 2017 next month. "The TONE Studio wearable speakers capable of delivering amazing 3D surround sound and TONE Free earphones with wireless earbuds that charge when docked in the companion neckband," said LG.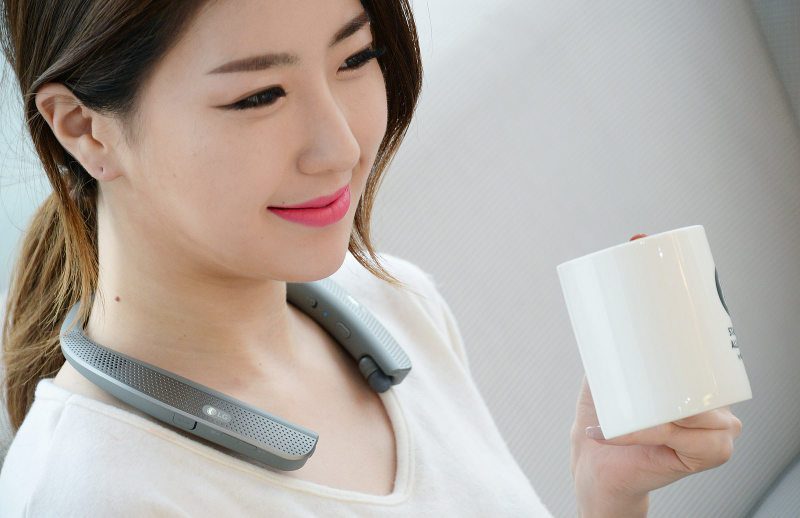 Highlights of LG TONE Studio (HBS-W120)
Personal wearable speaker features four speakers – two full range on the top and two vibrating on the bottom – that give a personal surround sound experience when watching a movie, playing a video game or simply streaming music.
Sound is designed in collaboration with surround sound experts at DTS to bring a realistic theater-like sound for a cinematic experience wherever you may be.
Features a Hi-Fi DAC (Digital to Analog Converter) that enhances sound quality by recreating audio content as accurately as possible.
Dual Play lets you connect two LG TONE Studio wearable speakers and share the sound from a movie, playlist or more.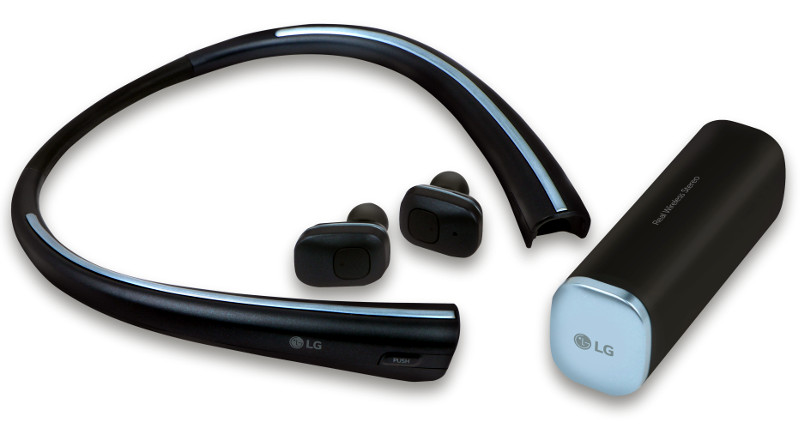 Highlights of LG TONE Free (HBS-F110)
LG's first wireless stereo product to come with wireless earbuds that charge whenever they are stored inside the neckband, making them easy to charge and carry.
Neckband provides extra battery power, vibration alerts for incoming calls and text messages and also  provides a secure place to store the earbuds when not in your ears, making them less likely to lose.
An optional charging cradle provides more power for those times when the neckband might not be convenient.
Lets you go completely hands free and answer or ignore a call with voice commands for a real wireless stereo experience with no cords, no tangles and no hassles.
Along with the TONE Studio and TONE Free, LG's Bluetooth headset lineup at CES 2017 will include TONE Infinim (HBS-920) with LG's Metal Layer Speaker Technology for clean, crisp sounds and TONE Ultra (HBS-820) developed in collaboration with JBL that features dual MEMS microphones. LG will also showcase TONE Platinum, TONE Active+, TONE Pro and LG FORCE at CES 2017 from January 5th to 8th at Las Vegas Convention Center.