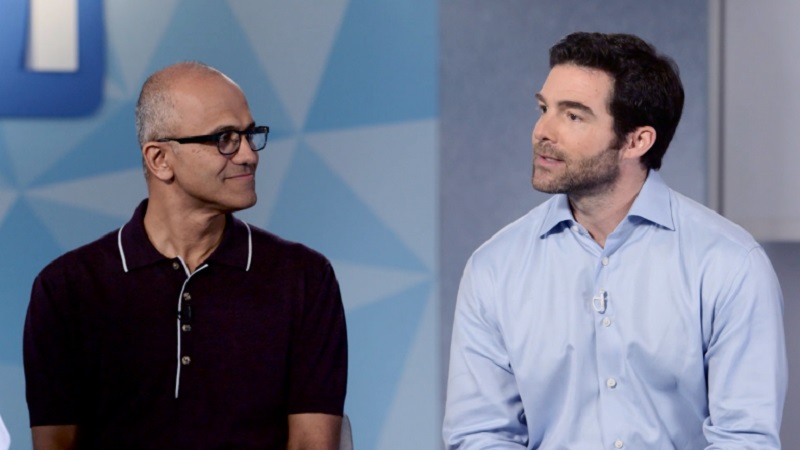 Microsoft's LinkedIn acquisition is a done deal six months after it was official announcement in June this year. The deal recently got a green signal from EU regulators. As a result of the acquisition, Jeff Weiner will remain CEO of LinkedIn, reporting to Satya Nadella, CEO of Microsoft.
Microsoft CEO Satya Nadella announced specific set of integration scenarios following the acquisition:
LinkedIn identity and network in Microsoft Outlook and the Office suite
LinkedIn notifications within the Windows action center
Enabling members drafting résumés in Word to update their profiles, and discover and apply to jobs on LinkedIn
Extending the reach of Sponsored Content across Microsoft properties
Enterprise LinkedIn Lookup powered by Active Directory and Office 365
LinkedIn Learning available across the Office 365 and Windows ecosystem
Developing a business news desk across our content ecosystem and MSN.com
Redefining social selling through the combination of Sales Navigator and Dynamics 365
Founded in 2002, LinkedIn today claims more than 400 million members around the world.
Satya Nadella, CEO, Microsoft wrote in a blog post,
Today I am even more enthusiastic about the common mission and sense of purpose we share, the similarities in our cultures, and the added value we can create for LinkedIn members, to help professionals transform how they work, realize new career opportunities and connect in new ways.
Jeff Weiner, CEO, LinkedIn wrote in a blog post,
For our members, the LinkedIn that you use to advance your career, find jobs, build your network and stay informed is only going to get better. We're going to focus on how we leverage Microsoft's impressive scale and innovation to create more value for all of you.