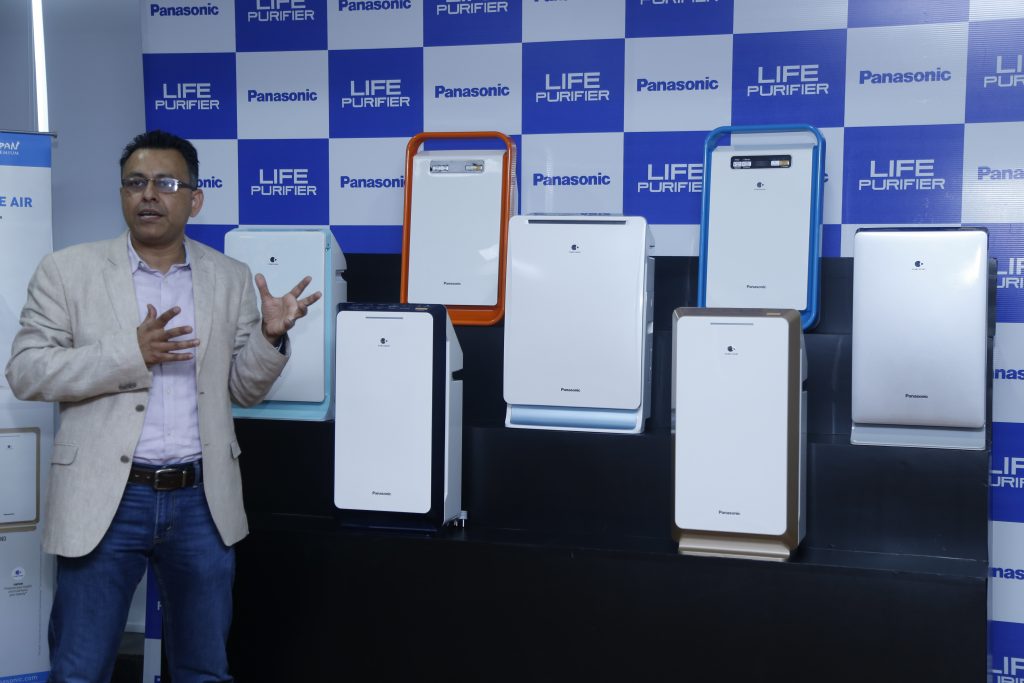 Panasonic India today introduced a range of Air purifiers equipped with Nanoe technology to combat harmful particles like PM 2.5. These air purifiers can enhance the quality of indoor air by filtering out harmful particles including PM2.5.
Moreover, it also comes with Econavi technology monitors the operations of the product according to the requirement, creating a favorable environment for the members as well as pets.
These air purifiers come with house-dust catcher, which helps in eliminating big particles such as hair, fine dust particles, and 3D circulation air flow system that enables suction of the particles from the front panel of the air purifier.
Additionally, the range of air purifiers comes with two air filters — HEPA Composite and Composite Air Filter that can remove 99.7% particles from the air.
Price
F-PBJ30ADD Orange – Rs. 11,995
F-PXJ30AAD Turquoise – Rs. 16,995
F-PXM35ASD Silver – Rs. 20,995
F-PXM35AAD Flower – Rs. 21,995
F-VXM35AAD L-Blue – Rs. 27,995
F-PXM55AND C-Gold – Rs. 34,995
F-PXM55AAD O-Blue – Rs. 33,995
At the launch  Syed Moonis Ali Alvi, General Manager – Purifier Business, Panasonic India said:
Quality of indoor air is all about health and comfort. Therefore, it is important that we breathe healthy air when we are inside our homes and offices. With the lack of ventilation in today's houses, it is all the more important to monitor the air quality and take actions for indoor air cleaning. Ahead of the winter season when smog in the cities will be at its peak, we have introduced 7 models of air-purifiers.

At Panasonic, it is our continuous endeavor to enhance the quality of life of our consumers as it is core to our principle values. Our new range of air-purifiers and its technology ensures that it monitors the indoor air-quality and improve it as per the requirement. Equipped with Nanoe technology, HEPA/Composite Air Filter, and Econavi technology, Panasonic air-purifiers make sure to filter out harmful particles, including PM2.5, out of the air and provide a healthy and safe environment to breathe in.