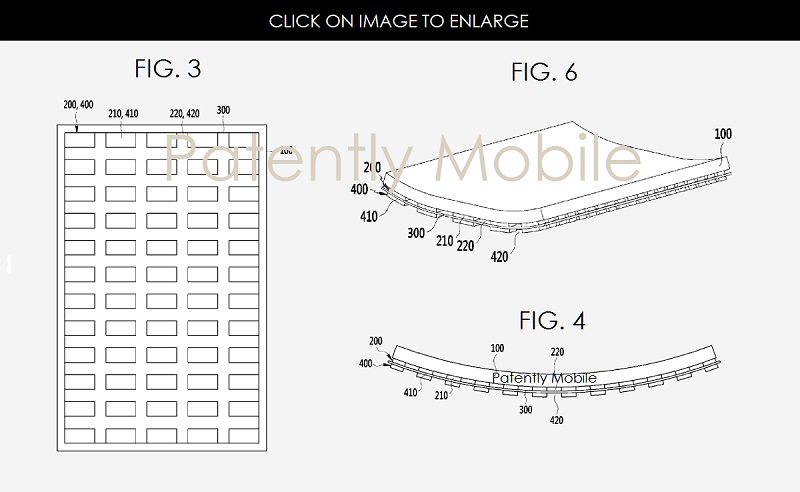 Since the beginning of this year, Samsung has been rumored to release foldable smartphones next year. Patents foldable smartphones from the company had surfaced in March and now. Now, Samsung has been granted patents for flexible display by the U.S. Patent and Trademark Office.
The flexible display design and technology will allow displays to bend and help in making foldable smartphones. Samsung notes that the flexible display panel includes a flexible substrate which is made of a plastic material having great heat resistance and durability. The patent shows that the smartphone will have an under-fold so that it doesn't fold exactly in half. This allows for a portion of the display to be exposed so that a user will be able to access key apps quickly and/or see notifications at a glance. When opened, the display will provide users with a massive display for watching movies or multitask by having multiple apps open at one time.
Earlier this month, patent renders of the alleged Galaxy X foldable smartphone surfaced. A Bloomberg report in June had noted that Samsung will make two foldable smartphones with OLED screens in 2017. One of these foldable smartphones will apparently fold into half like a cosmetic compact, added the report. On the other hand, the second phone will have a a 5-inch display that "unfurls" into a tablet-sized 8-inch display.