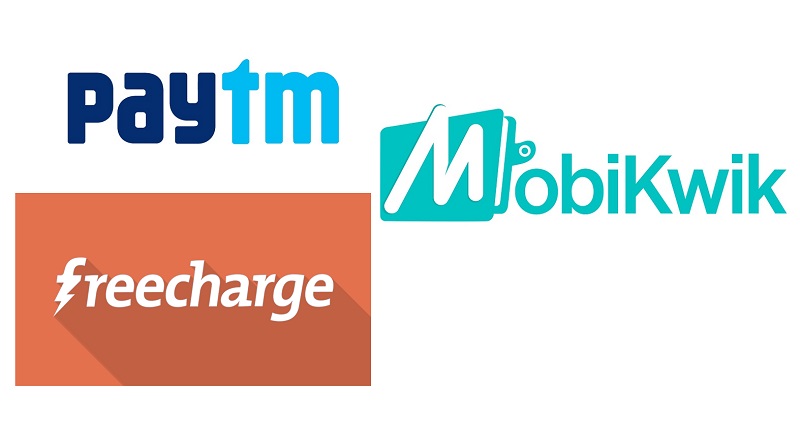 With an aim to reduce the ongoing cash crunch following the recent demonetization from the government, Reserve Bank of India (RBI) has increased the existing balance limit on all digital wallet.
RBI has doubled the balance limit on digital wallets to Rs. 20,000 per month. Prior to this, the limit was restricted to Rs. 10,000 per month. The new measures will be effective from November 21, 2016 till December 30, 2016.
RBI said in a circular,
A special dispensation has now been enabled for small merchants whereby PPIs issuers can issue PPIs to such merchants. While balance in such PPIs cannot exceed ₹ 20,000/- at any point of time, the merchants can transfer funds from such PPIs to their own linked bank accounts upto ₹ 50,000/- per month, without any limit per transaction. Merchants only need to provide a self-declaration in respect of their status and details of their bank account.
Govind Rajan – CEO FreeCharge said in a statement,
FreeCharge welcomes RBI's decision to increase the limits on wallets to Rs 20,000 for users and to Rs 50,000 for merchant bank transfers. This doubling of limits will have an immensely beneficial impact for users and small merchants. Given the quantum jump in digital wallets usage in recent days, this increase in limits makes it easier for both users and merchants to shift more of their cash transactions to digital wallets.
Upasana Taku, Co-founder, MobiKwik,
RBI 's steps will accelerate the adoption of mobile wallets in the country and ease the challenges being faced by the common man and local shopkeepers due to cash crunch. We have heard the challenges regarding wallet limit, first hand from our users, especially sellers, and some of those would exhaust their 10000 limit within a week and then struggle with the woes of dealing in cash in these times.
[HTML1]
Digital wallets like Paytm, Freecharge and MobiKwik are seeing an healthy increase in usage and app downloads following ban of Rs. 500 and Rs. 1000 notes.