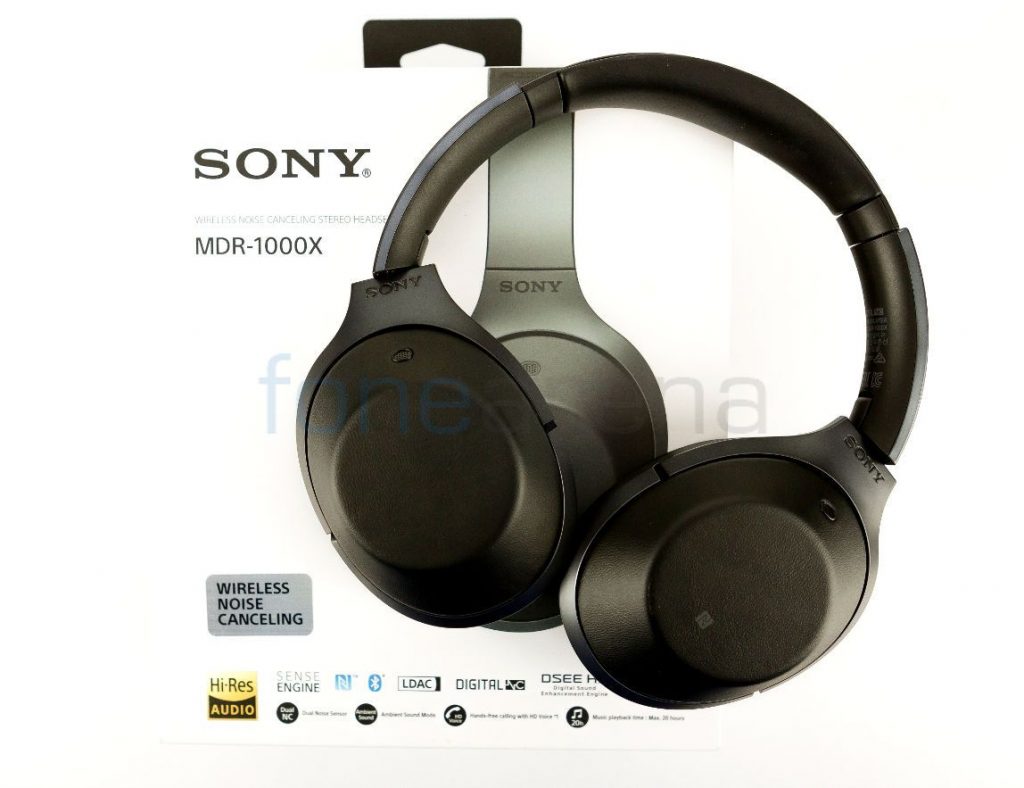 Nowadays, we are witnessing a solid growth in headphones segment with the implementation of various technologies. One of the major territories that needs more focus is the so-called Noise cancellation. While the general perception prevailed that no one can get it better than Bose, the Japan-based Sony has literally crushed it with MDR-1000X headphone.
The collective effort of the Sony engineers results in MDR-1000X, which the company claims to be the most advanced headphones with what so-called as "High Res audio". This latest noise cancelling Bluetooth headphones retails in India at a price of Rs. 30,990. Let's take a closer look at the Sony's best headphone till date.
Unboxing
We had unboxed the Sony MDR-1000X recently. Check it out
Box contents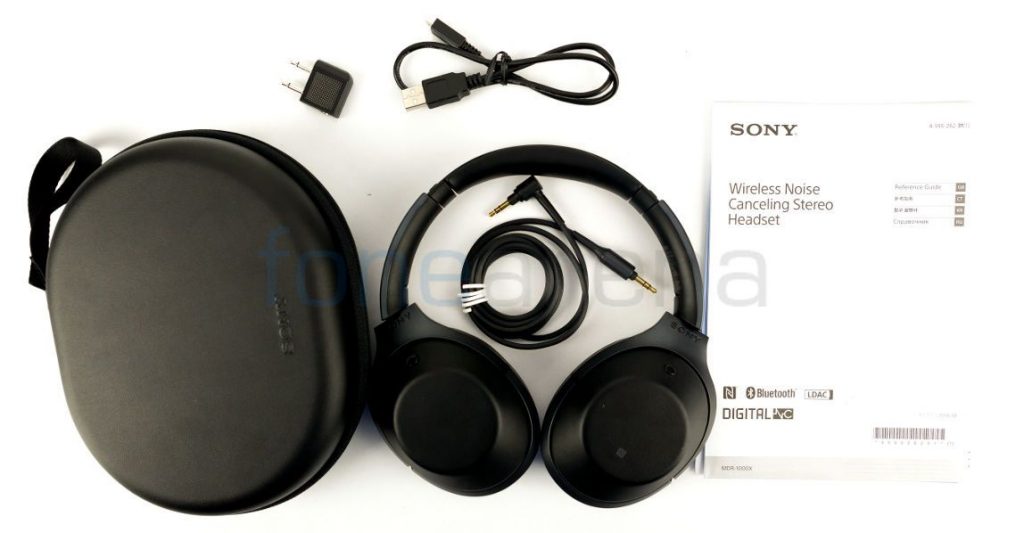 Sony MDR-1000X Headphones in black
Carry Case
Micro USB Cable
3.5mm audio cable
Airplane adapter
Quick start guide
User Manual
Design
The MDR-1000X comes with a minimalistic design overall. Despite the minimal branding, this headphone looks premium and appealing. The outer material of the headphone is plastic with a small addition of polished metal on the top. Swivel folding earcups make it easy to store your headphones in a suitcase, bag or the supplied carrying case while traveling.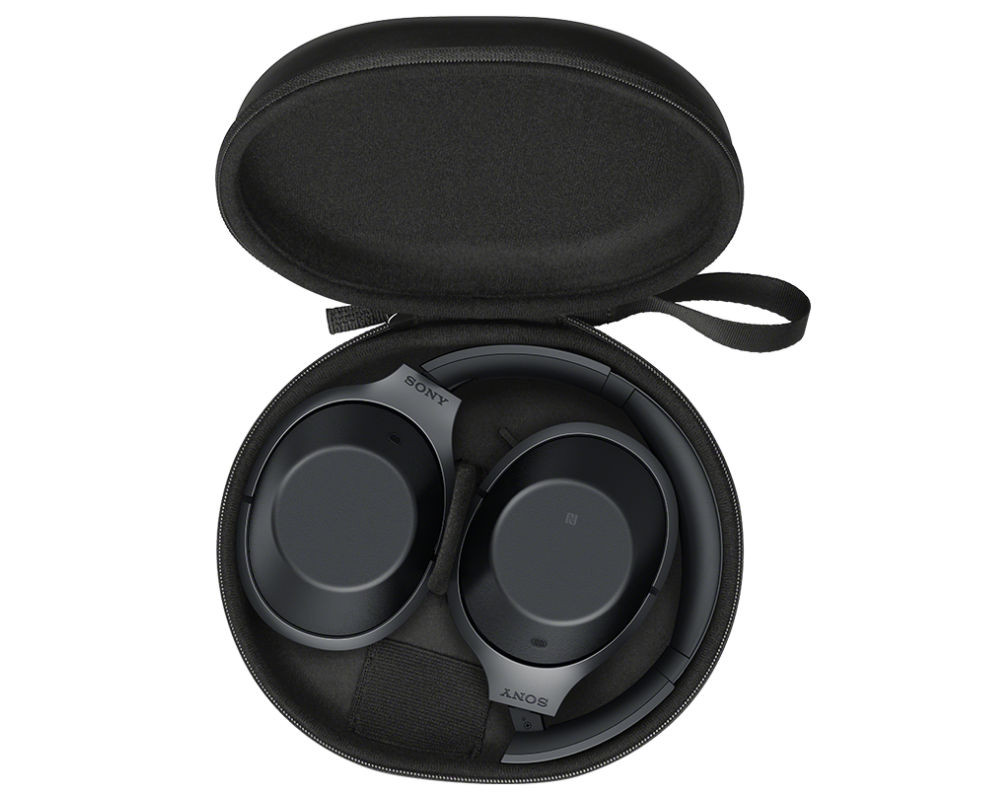 The earcups are wrapped up in synthetic leather and the earpads in this headphone are stuffed with polyurethane foam, which is pretty cozy. It's worth mentioning that this headphone sits light on your ears with the right amount of pressure on the left ear cup, headphone controls like ambient sound, noise cancellation, power, and input are placed while on the right side it just has a USB port at the bottom.
One of the highlighted features of this headphone are the earpads on both sides that come embedded with touch control for volume adjustments and changing tracks. The sensitivity too has been enhanced this time.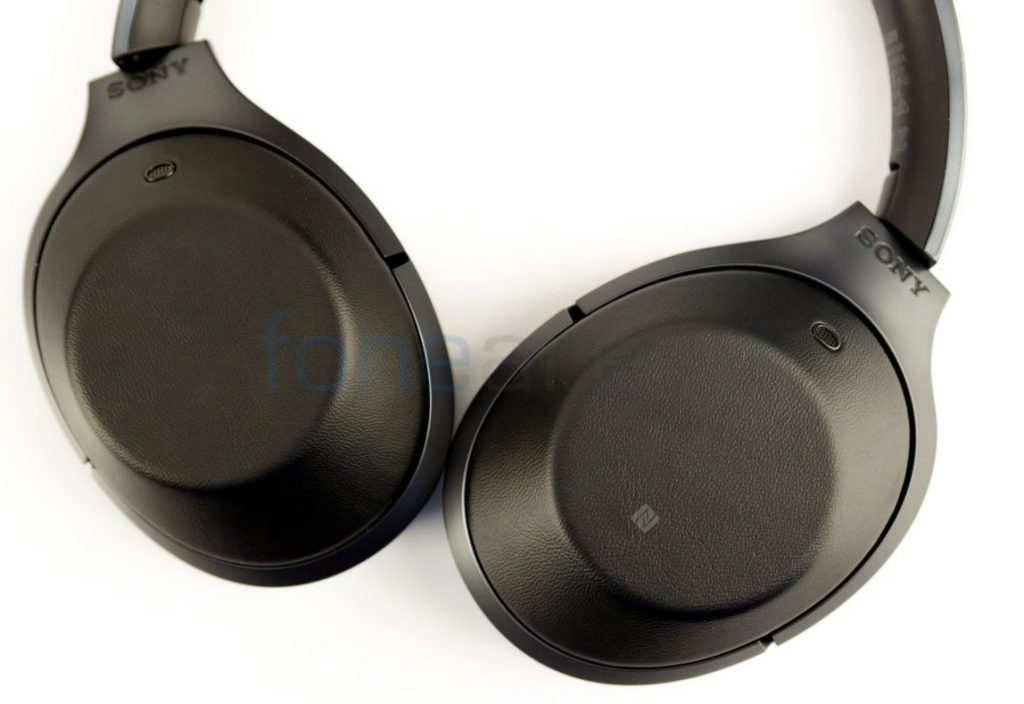 Talking about the functionality – Tapping twice pauses/plays the song, swiping left takes you back, while right takes you to the next song. Volume can be controlled by swiping up and down.
Moreover, this headset can be also used to answer incoming calls with a double tap on the right earcup. However, the touch control works only when it is in the wireless mode. Also, these headphones support NFC for pairing with Android device as well. We also noticed that over long durations, you might end up sweaty around the ears, due to lack of ventilation, which is not a good sign.
Along with the headset, you will also get a hard case with a headphone cable for wired listening and a microUSB cable for charging. At a flagship level, the headphones look and feel great with a good build and appealing minimalistic design.
Noise cancellation
Currently, the Sony MDR-1000X is one of the best noise-cancelling headphones available in town. The Sony MDR-1000X proves to be good at manipulating the constant noise when it comes to low-frequency. But, the performance is compromised, when it comes to the windy environment, as the external mic responsible for countering external noise struggles and gives up.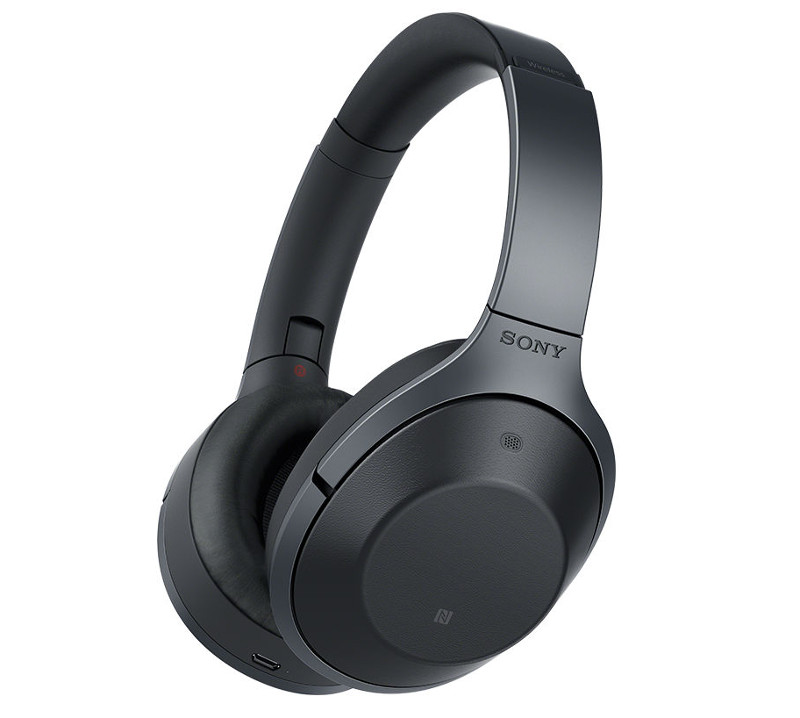 To be precise, the Sony MDR-1000X comes with two mics – an internal and an external one on the earcup that is used to detect and cancel out a wide range of sounds using exact opposite frequencies. You can also use NC optimizer to make the most out of this headphone. Once you hold on the NC button, it will trigger a beep sequence to tune the headphones according to your personal preferences by analyzing your head size, hair density and much more. Once the process is done, you can literally feel the silence in your ears.
Noise cancellation also proves to be effective, while attending phone calls as well by isolating noise from the series of sounds around you.
Additional features
The package that Sony MDR-1000X offers is on par with flagship level with top-notch engineering, accurate sounds, and comfy over-the-ear design. At this level, the Sony MDR-1000X directly competes with the Bose QC35 that was launched in India a few days back. Apart from NC, it also offers some interesting features including ambient sound and quick attention. Talking about the ambient sound feature, it performs two tricks – Normal and Voice mode.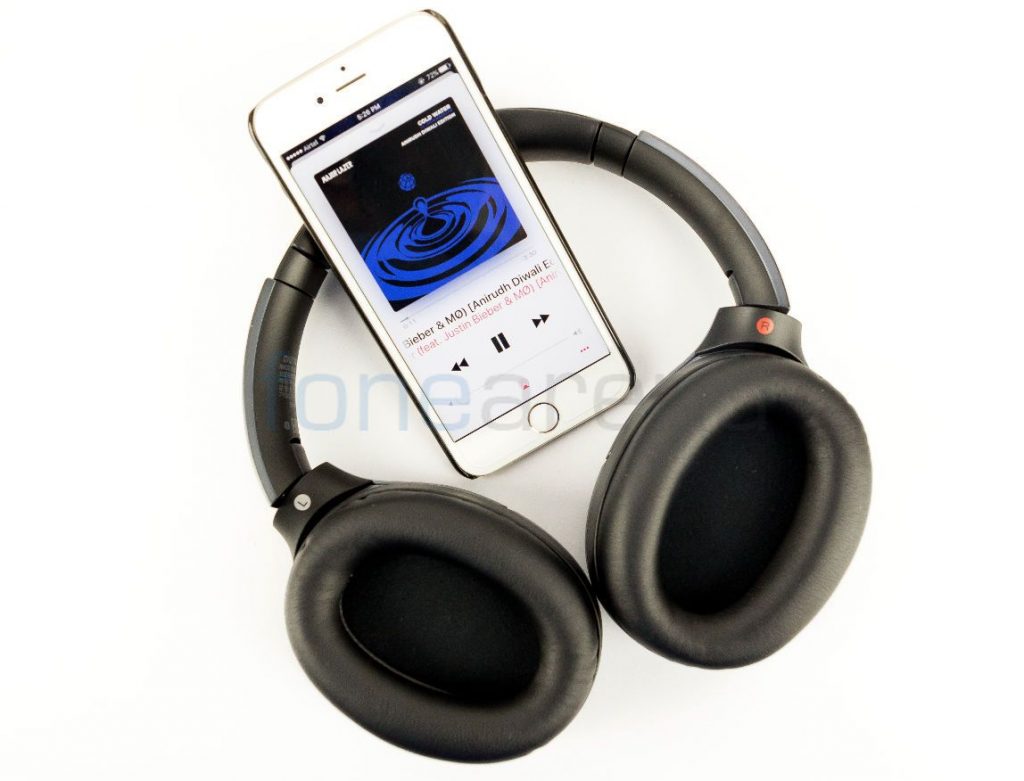 When you press the ambient sound button, it lets the background noise in and makes you aware of your surroundings. The voice mode generally lets in the frequencies that a normal human being generates. This is helpful mainly during the announcements in airports and railway stations. This is subjective to the volume of the music you are listening to. If it's too loud, you might miss it!
On the other hand, 'Quick Attention' lets you engage in a quick conversation while wearing the headphones. Placing your hand over the touchpad instantly dip the volume to let you connect to the outside world while taking it back will reinstate the volume. I found this feature genuinely useful during the security check at the airport and other such instances.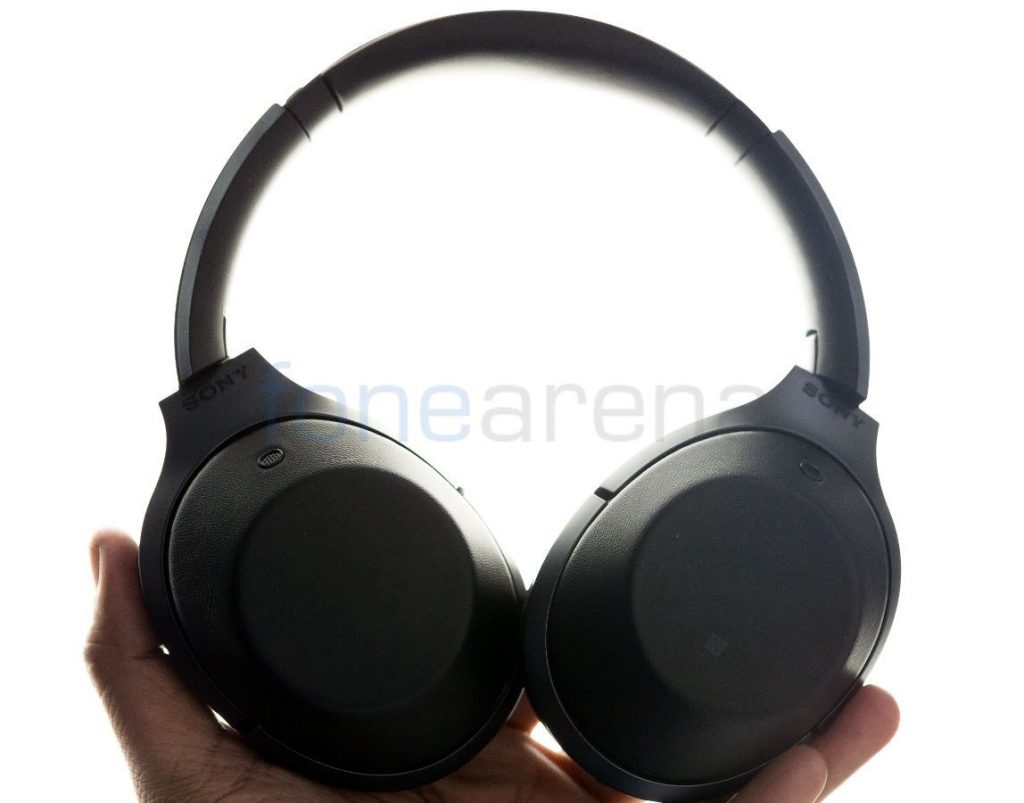 On the audio side, the MDR-1000X has a 40mm driver with a liquid crystal polymer diaphragm capable of producing a frequency range of 4Hz up to 40kHz. Further, one of the main features is the Sony's proprietary wireless Hi-Res Audio format LDAC. This format relays three times more data than conventional Bluetooth and also adds the missing data digitally lost during the transmission to give a high-grade sound quality. However, you need a compatible device like Sony's Walkman series or Xperia smartphones to experience it.
In the real-world usage, the sound quality of MDR-1000X is pretty impressive. The tonal balance is well maintained and provides in-depth audio with rich and expressive details. The loud bass does overpower the mids slightly, but the overall audio is good without losing much detail.
Battery
Talking about the battery, Sony claims that the headphone can go up to 20 hours with both active noise cancelling and Bluetooth turned on, or about 22 hours without noise cancelling. In fact, we did get closer to that, as I wore mine for three days continuously for 7 to 8 hours, which is pretty impressive.
Conclusion
With MDR-1000X, Sony struck the right chord! The combination of brilliant sound experience, excellent noise canceling function and some interesting features like quick attention and ambient sound makes these headphones a serious contender to Bose QC35.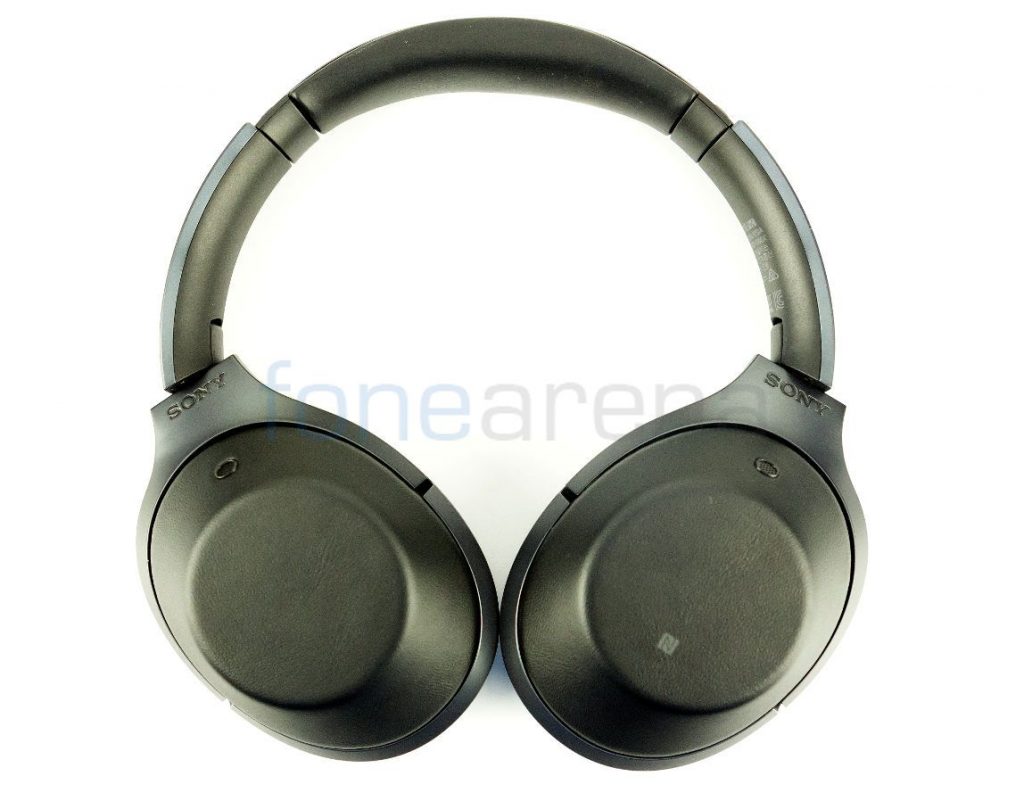 If you are a frequent traveler you can make the most out of MDR-1000X with noise cancellation technology.Moreover, it comes with a stellar battery life which is more than enough for a week trip from work to home and vice versa.
Overall, the Sony MDR-1000X is a complete package that you might hope for in premium headphones. At Rs. 30,990, you might not be encouraged to buy it, but if you are searching for one it's worth the money. It is available from retail stores, but you can get it from Amazon India for as low as Rs. 29,435.
Pros
Noise cancellation
Battery life
Build quality
Cons
Priced on the higher side