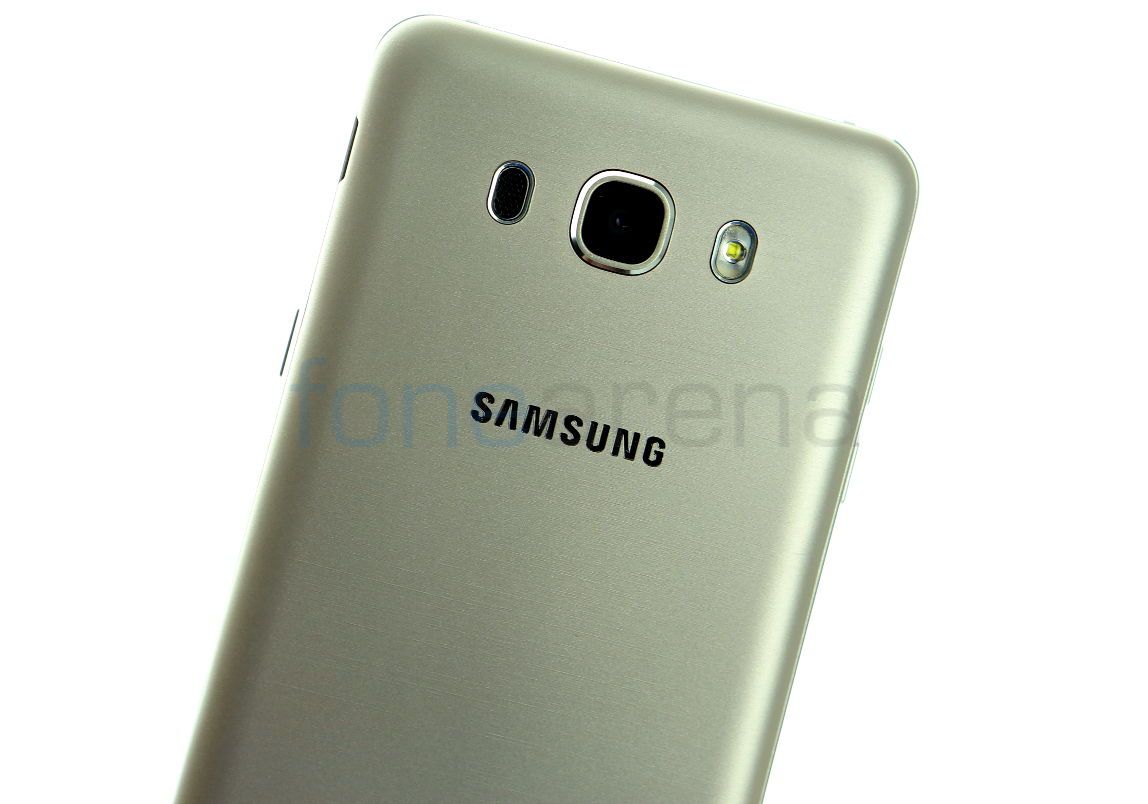 India shipped 197.5 million mobile handsets, of which 78.4 million were alone shipped during the third quarter of the calendar year, according to CMR's India Monthly Mobile Handset Market Review Report for 3Q 2016 ending September 2016. The report revealed that 66% of the phones in Q3 were Made in India.
Although India is the second largest smartphone market in the world, the country still has a huge crows that relies on feature phones. According to the CMR report, feature phones still form about 59% of the overall market and they are going to be big part of Indian phone market. However, 2016 saw a large number of national and international smartphone makers kick starting smartphone manufacturing in India to push 'Make in India' initiative. As per the report, a total of 137 brands shipped mobile phones, of which 69 brands shipped smartphones. Every second 4G smartphone shipped during Q3 2016 had a Qualcomm chipset and 83 percent of the 4G smartphones shipped supported 4G VoLTE. Android continued to be the most used mobile OS in India. More than 98% of the smartphones came with Android OS with more than 25% preloaded with Android 6 (Marshmallow). 66% of the Smartphones shipped were phablets.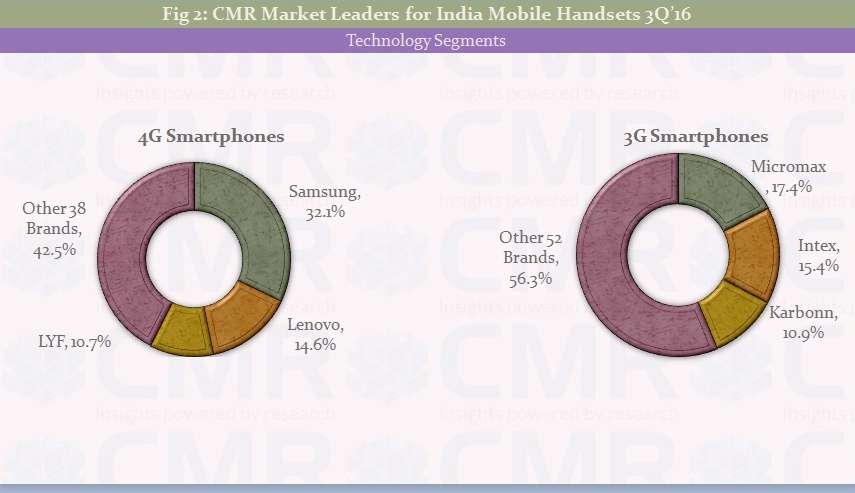 Samsung continued to lead the India's 4G smartphone market with a share of 32.1% followed by Lenov at 14.6% and LYF at 10.7%. Meanwhile, Micromax leads the market of India's 3G smartphone segment with 17.4%, followed by Intex at 15.4% and Karbonn at 10.9%.
Faisal Kawoosa, Principal Analyst for Telecoms at CMR said,
All these years, smartphone makers have been focusing on making the handsets affordable for more and more hands-on experience. This has paid off well, but cannot promise continuous sustainable growth for Smartphones in the country.  Time has come when the things need to be looked at holistically and increase the relevance of smartphones in the lives of wider user base.  That will spur the era of next growth for smartphones. There is a mismatch between the technology road-map and the user priorities.  While the ecosystem is working on to make data services more affordable, accessible and meaningful for the subscribers, the majority is still looking for a reliable voice communications.  This is forcing even a future ready network like Jio to work on innovative models of launching Volte-enabled 4G Featurephones to tap the voice potential.  For this no single entity in the ecosystem is to be blamed, but we have to share the responsibility collectively.
The CMR report concludes saying shipments will clock 265 million by the year end, of which 116 million would be smartphones.