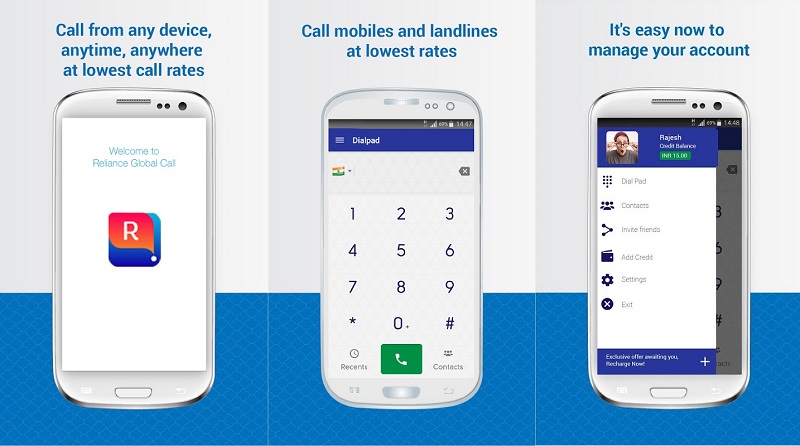 Reliance Communications has launched RGC India app for international voice calls. Available on Android and iOS, the app lets you make international calls starting as low as Rs 1.4 per minute.
The Reliance Global Call service is available to all mobile phone and land-line users of the country—including prepaid and post-paid subscribers on the networks of Reliance, Airtel, Vodafone, Idea, Tata, Aircel and MTS. To make calls worldwide, subscribers can register for the RGC service via the website. Reliance has launched an introductory offer under which customers can avail talk-time worth Rs 200 on sign-up with just Rs 100.
The new app allows subscribers to make voice calls at as low as Rs 1.4 per minute to the USA, UK and Canada, while, affordable tariff applies to other regions such as the UAE, Africa and Latin America,
Gurdeep Singh, Co-CEO, Reliance Communications, and CEO of RCOM's Consumer Business, said,
This innovative new app has the potential to trigger a paradigm shift in international calling patterns. The service enables customers on any telecom network in India to have seamless, instant and convenient access to their loved ones around the globe. Developed for discerning customers to cater to their International Calling needs, the 'RGC India' app enables direct-dialing of international contacts, without the need to enter toll-free number or PIN numbers.