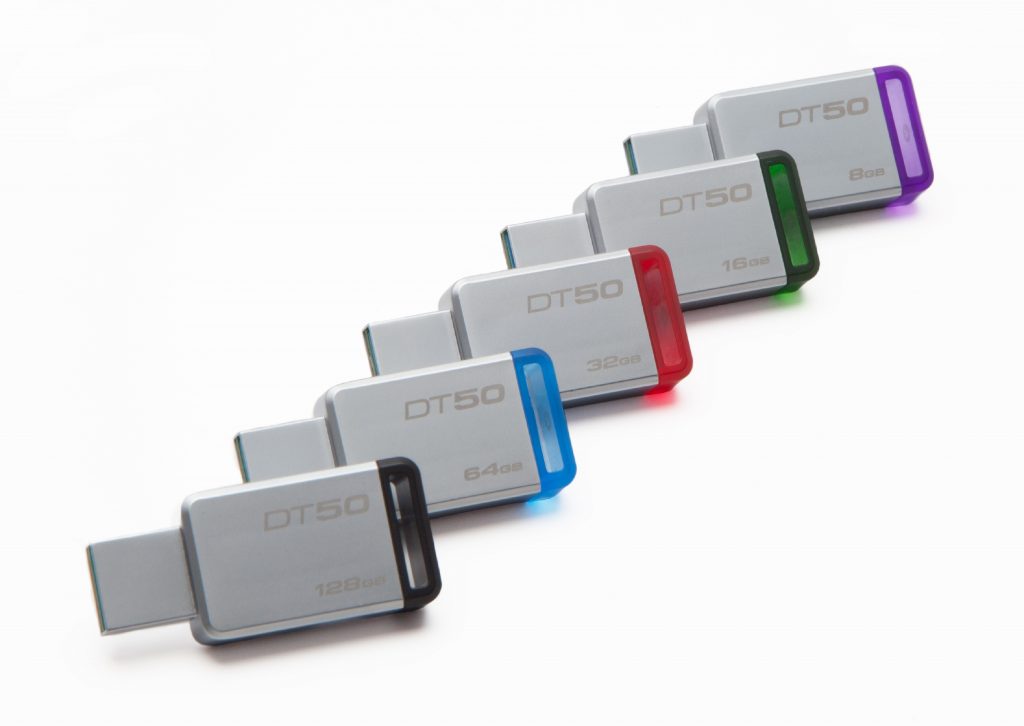 Kingston, today launched DT50 USB flash drive in the Indian market ranging from 8GB to 128GB in capacity. The DataTraveler 50 comes with a capless design featuring a metal casing and colorful accent by capacity.
It also features a USB 3.1 (1st Gen), capable of decent transfer speeds and also have backward compatibility with USB 2.0 as well.
Kingston DT50 specifications
Capacities: 8GB, 16GB, 32GB, 64GB, 128GB
Speed: USB 3.1 Gen 13 8GB–16GB — 30MB/s read, 5MB/s write 32GB–128GB — 110MB/s read, 15MB/s write
Dimensions: 44.9mm x 20mm x 9.2mm
Operating Temperature: 0°C to 60°C
Storage Temperature:20°C to 85°C
The Kingston DT50 USB will be available in 8GB, 16GB, 32GB, 64GB and 128GB storage capacity at a price of Rs. 375, Rs. 500, Rs. 850, Rs.1,500 & Rs. 2,800 respectively.