On the back of the Galaxy Note 7 explosion saga, the company's washing machines are in the news for the very same reason. Samsung Electronics and the product safety officials in the United States have announced a recall of about 2.8 million washing machines.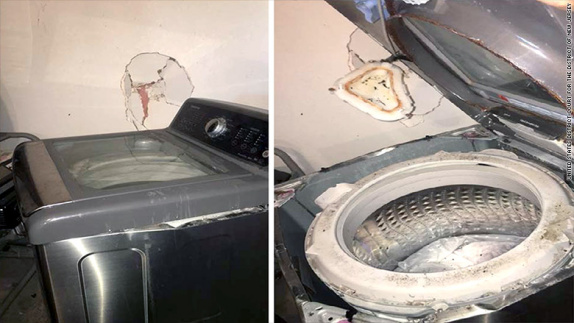 The latest recall is another dent in the South Korean manufacturer's reputation. According to the Consumer Product Safety Commission, the top of the washing machine could detach during the use, which of course is a big risk for consumer safety.
Samsung has received more than 700 reports of incidents and there were more than nine injuries reported including a broken jaw. Samsung is recalling 34 top-loading models sold starting from 2011. The recall program offers an option for a free in-home repair that includes reinforcement of the washer's top and the consumers who choose this option will receive a free one-year extension of warranty, regardless of the age of the washer.
The second option is to get a discount, which can be applied towards the purchase of a new washer from Samsung or any other brand along with free installation of the new unit. However, the rebate amount is based on the manufacturing date and model of the washer. The company is also offering a further $150 loyalty incentive to those consumers who pick a new Samsung washer.
"Our priority is to reduce any safety risks in the home and to provide our customers with easy and simple choices in response to the recall," says John Herrington, Senior Vice President and General Manager of Home Appliances, Samsung Electronics America."We are moving quickly and in partnership with the CPSC to ensure consumers know the options available to them and that any disruption in the home is minimized."
The issue is not affected to washer models sold outside North America. Samsung claims to be working with retailers to inform consumers about its faulty washing machines through direct outreach, including customer service, social media, marketing and in-store communication.
It's really sad to see Samsung mess up with their products across categories and it's really shocking to understand that the company's quality control procedures are not as efficient as we expect it to be. With each product recall, it's becoming difficult to feel secured with a Samsung consumer electronic product in the immediate vicinity.