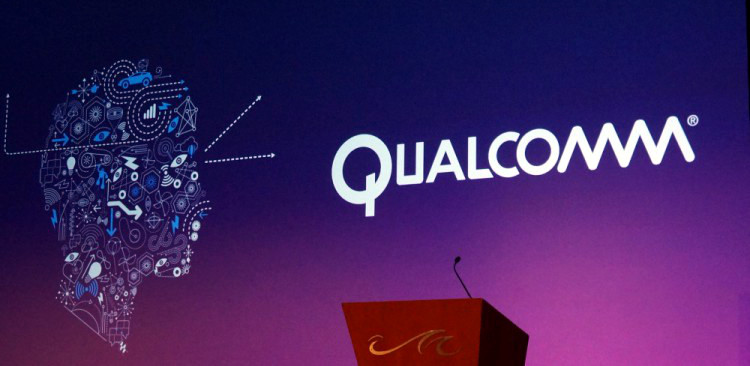 Qualcomm has reported revenue for fourth financial quarter and year that ended September 25, 2016. It has reported revenue of $6.2 billion, which is up 13% compared to the same quarter last year and non-GAAP earnings per share of $1.28 for the quarter, beating the average analyst estimate of $1.22. Total revenue for the fiscal year is 23.6 billion, which is up 7% compared to last year. Operating income was 1.8 billion, up 58% YoY and net income was $1.6 billion, up to 51% YoY.
Last week the company announced that it has agreed to buy NXP Semiconductors for $110.00 per share ($47 billion) in cash, the largest-ever in the semiconductor industry.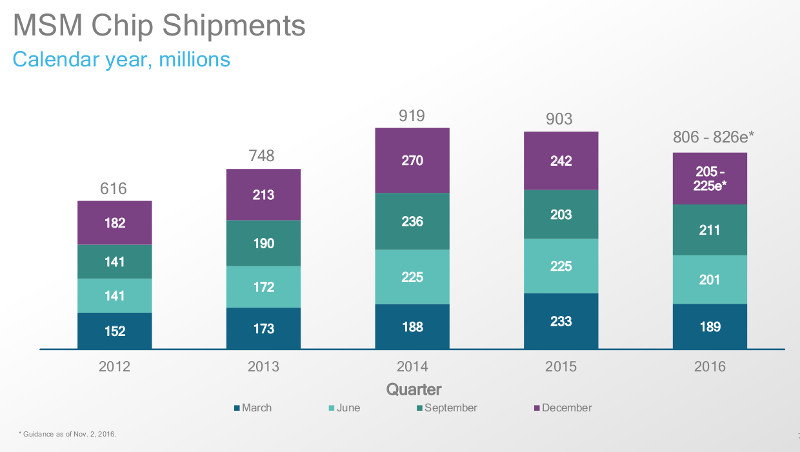 It shipped 211 million chips in the quarter, compared to 203 million in the same quarter last year. For the fiscal year it shipped 842 million chips, up 10% compared to FY2015.
"Our goals for fiscal 2016 were designed to improve our cost structure while repositioning the company to capture the next phase of growth," said Qualcomm.
It estimates mid single digit percentage growth for global 3G/4G handset sales for fiscal 2017, and 7% growth at the midpoint in calendar year 2017 3G/4G global device shipments. Qualcomm expects its current quarter revenues to be in the range of $5.7 billion to $6.5 billion.
Regarding the fourth quarter revenues and the future, Steve Mollenkopf, CEO of Qualcomm Incorporated, said:
Our fiscal fourth quarter EPS was above the high end of our expectations, reflecting new license agreements in China and strong chipset shipments. We are forecasting continued growth of global 3G/4G device shipments in calendar year 2017, led by growing demand in emerging regions. We are well positioned to extend our mobile technology leadership and footprint into attractive growth opportunities, accelerated by our recently announced agreement to acquire NXP.