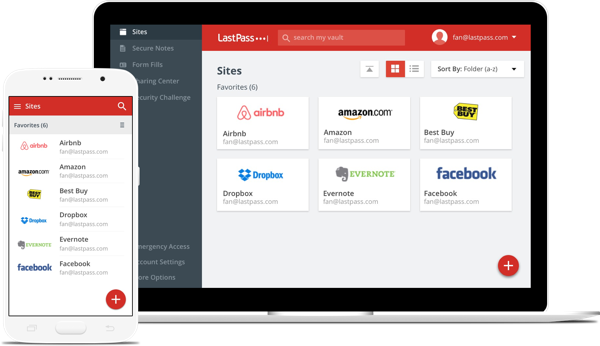 LastPass, the popular password manager is now available for free across all devices. Users can now sync their password across multiple devices for free. 
LastPass helps users to store passwords and sync them across devices. Users who are already have a free LastPass account will now be able to sync between the browser extension and the mobile app. Prior to this, free users were limited to accessing their passwords on a single device.
Meanwhile users with a $1 monthly Premium subscription will continue to use the app along with features like priority customer support, family password sharing with up to five others, additional two-factor authentication security options, and the ability to store important documents with 1GB of encrypted file storage.
Joe Siegrist, Founder, VP & GM of LastPass said in a blog post,
By offering LastPass for free across all your devices, we're making it that much easier for everyone to make good password habits the norm. Because when you have a password manager that goes everywhere you do, you have a strong foundation for securing and taking control of your identity.
Last year, LastPass had confirmed data breach and hackers had gained access to password reminders, e-mail addresses and even encrypted master passwords.