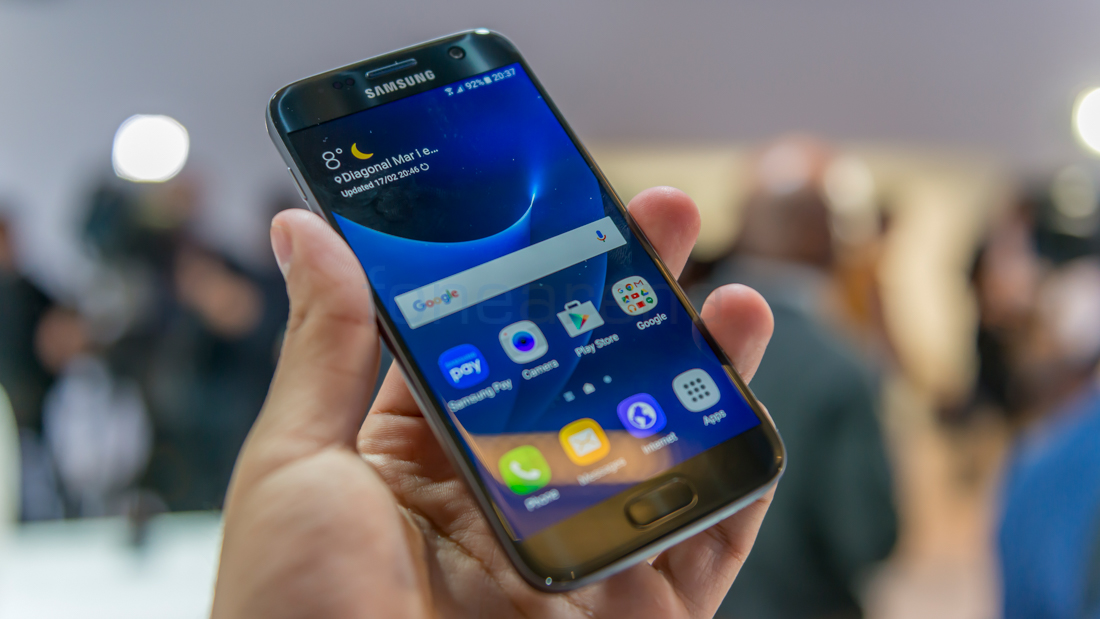 Samsung had confirmed last week that it will launch the Galaxy S8 early next year. Rumors about the specification of the phone has already started surfaced the internet. Now a new one from The Investor says the company will go with a full screen OLED display for Galaxy S8 in 2017.
Park Won-sang, a principal engineer at the display-making unit of Samsung said,
Samsung Display would roll out a full-screen display whose display area ratio (a scale that measures space taken up by a display on the front part of a handset) reaches more than 90 percent next year.
He was speaking during the iMiD 2016 display exhibition in Seoul last week. This means the Galaxy S8 will sport about 20% of more sreen to body ratio as in comparison the Galaxy S7 and S7 edge come with 72% and 76% display area respectively. During his iMiD presentation, Park Won-sang, a principal engineer for Samsung Display Co., also showed concepts for a bezel-less Galaxy S7 Edge. We recently announced the Xiaomi Mi MIX smartphone which sports a 6.4-inch (2040 x 1080 pixels) full HD screen with whopping 91.3% screen-to-body ratio and ceramic body.
As per previous rumors the Samsung Galaxy S8 is rumored to pack a 5.5-inch 4K display, suitable for VR, powered by Qualcomm Snapdragon 830 or Samsung Exynos 8895 10nm SoCs and pack 6GB of RAM. Rumors also say that Samsung will expand the curved display to the top and bottom edges of the phone for a full-screen curved look. It is expected to come with "slick design" and "improved camera" and the phone could feature an optical fingerprint recognition system.
Samsung Galaxy S8 is expected to be unveiled at the Mobile World Congress 2017 in February and launch it in March.