The much awaited MacBook  overhaul is finally here. Apple's "Hello Again" event in Cupertino saw the unveiling of the brand new MacBook Pro models.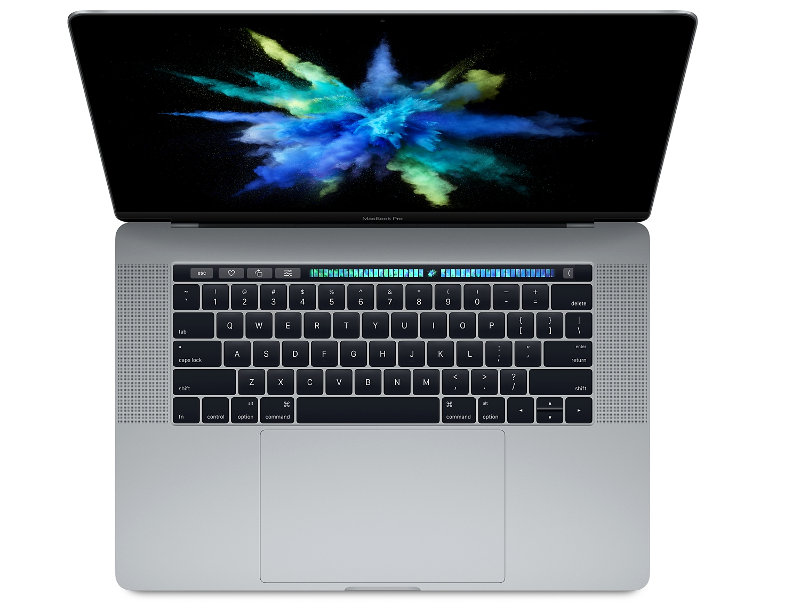 Apple's new 2016 MacBook pro is completely redesigned and according to Phil Schiller, the new MBP is 'incredibly extreme' with metal on all the sides.
One of the major additions in the newest MacBook is the presence of the OLED touch strip at the top of the machine, which Apple calls it Touch Bar. Another thing that grabs the attention right from the outset is the new design language. The new 2016 MBP is the thinnest and the lightest ever with 13-inch model measuring just about 14.9mm thick and weighing only 3 pounds.
The good news is that the Esc button is still present in the MacBook, unlike what the rumors suggested. However, it's not a dedicated key anymore, but more of a software implementation. The TouchBar also houses a second generation Touch ID fingerprint scanner, which is protected by a sapphire glass cover. The TouchBar responds to both taps and gestures.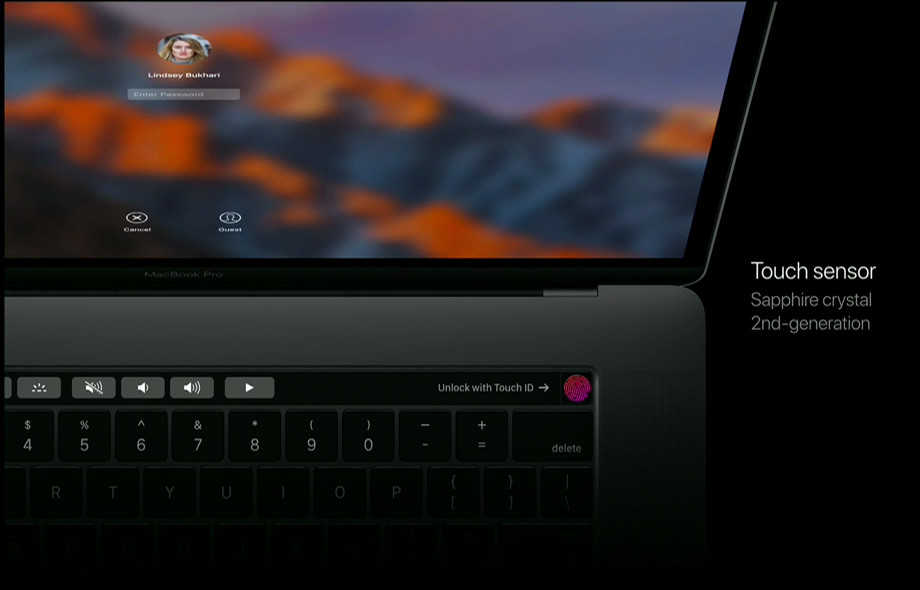 Talking about the display, the new MacBook Pro sports a 67 percent brighter display, which has a 67 percent better contrast ratio and 25 percent more colors. The enhancement however does not increase the power consumption according to the Cupertino giants. Apple is providing a massive Force Touch trackpad along with the second generation butterfly mechanism keyboard in its 2016 MacBook models.
Moving on to the processor section, the new 15-inch MacBook Pro is powered by a quad-core Intel Core i7 chip with 2.133mHz memory and 16GB of RAM. The machine also has an ATI Radeon Pro graphics card with up to 4GB of RAM. On the other hand, the 13-inch variants will be available in either Core i5 or i7 processor option with Intel Iris Pro graphics and 8GB of RAM. There's 256GB or 512GB SSD storage on board, but you can custom configure all the way up to 2TB.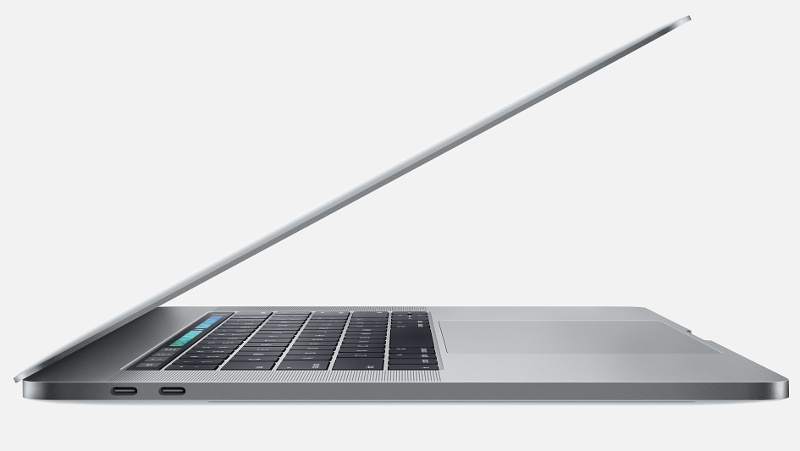 Both the new MBP models will have four Thunderbolt 3 USB Type-C ports and you can charge the machine using anyone of them. Unfortunately, the SD card slot, Thunderbolt, USB, DisplayPort, HDMI and VGA ports are missing, but the 3.5mm headphone jack is retained. This also means that you can no longer use a MagSafe power cord anymore.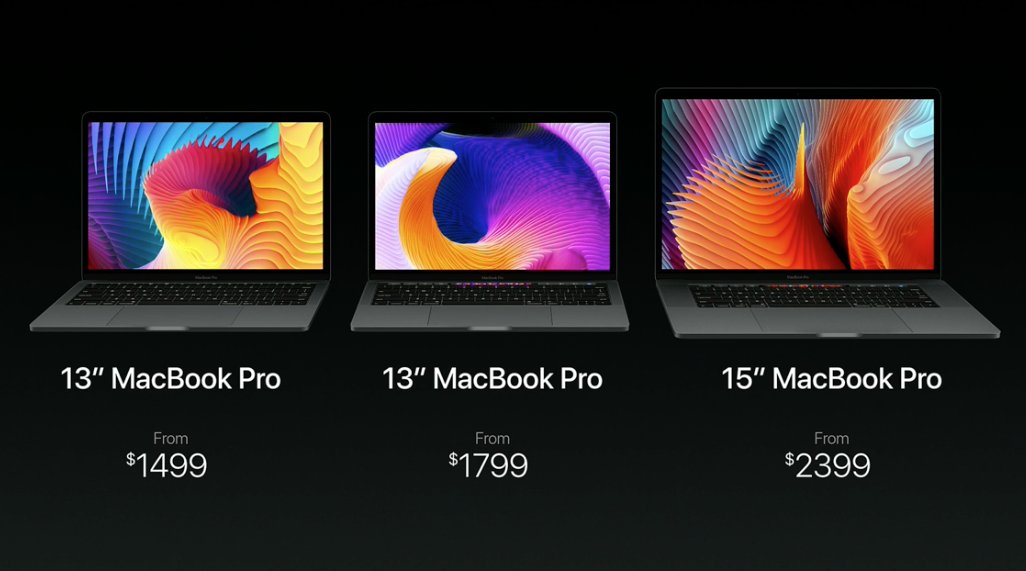 The battery life on both the MacBook Pro models lasts for about 10 hours, which is of course slightly longer than the older machines. The 13-inch MacBook Pro starts at $1799 and the 15-inch base variants costs $2399. Both the models starts shipping in 2-3 weeks.