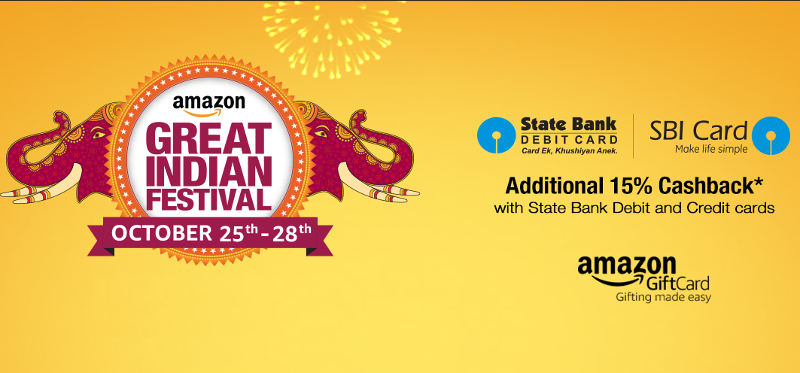 Amazon started its four-day Great Indian Festival Sale yesterday, its final sale before Diwali. As a part of the sale it is offering some great deals on TVs, laptops, monitors, wireless products and more.
Best deals on laptops, monitors and more on Amazon
Best deals on accessories on Amazon
We have listed some of the best deals here, but you can check out more deals and exchange offers on Amazon Diwali Deal Page and Amazon App. Amazon also offers 15% cashback (upto Rs. 2000) on transactions of Rs. 5,000 or more with State Bank Debit and Credit Cards. Lightning deals last for few hours.