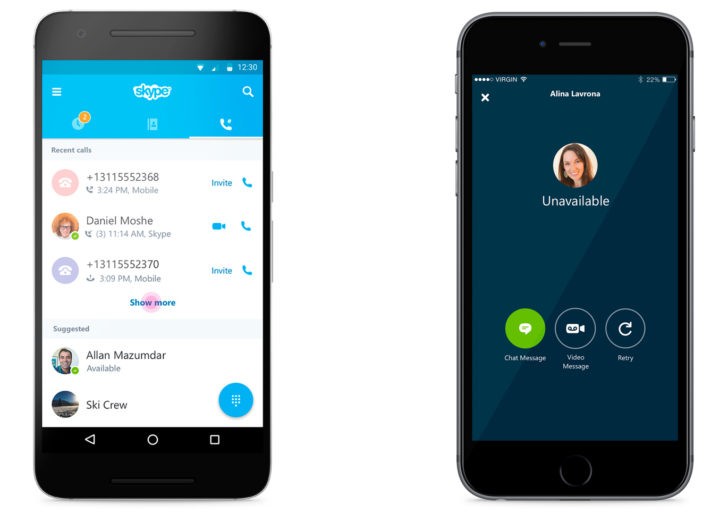 Skype has announced that it is updating its Android and iOS app with improvements to calls and voicemails.
With the latest update, when the person who initiates a call hangs up, the call will carry on smoothly no matter who leaves or joins the conversation. Now the "Call phones" tab will become the "Calls" tab which lets you easily access one-tap calling of all types—free Skype-to-Skype audio or video calls, as well as calls to mobile or landline numbers that require you to use Skype Credit.
Next up, the update now lets you leave video messages instead of trditional voicemail. However the users will still get an option to leave a simple voice message but custom voicemail greetings, email notifications and SMS transcription will no longer be available. All the above updates will be rolling out with Android app first and come to iOS later.