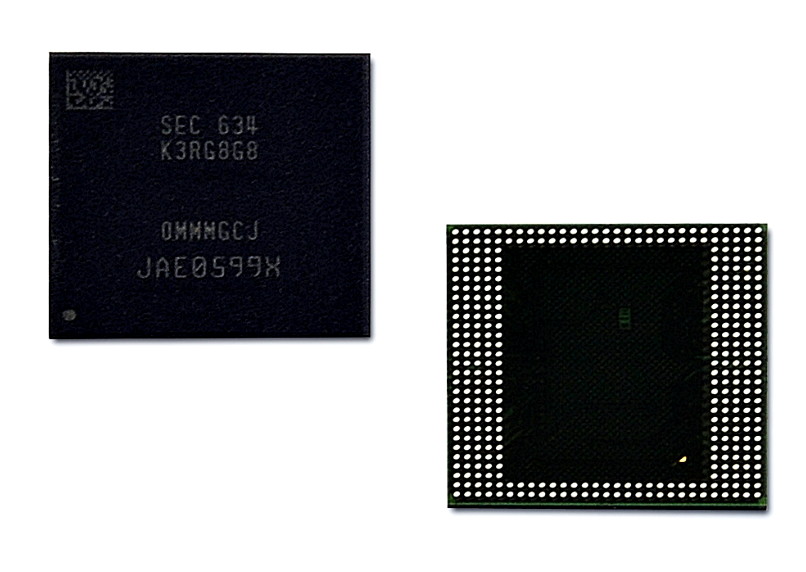 Samsung has introduced industry's first 8GB RAM that uses 16-gigabit (Gb) LPDDR4 (low power, double data rate 4) mobile DRAM, based on the 10-nanometer (nm) class process technology. More amount of RAM will be useful for devices with dual cameras, 4K UHD recording and VR features.
The company started mass producing 6GB / 12-gigabit (Gb) LPDDR4 mobile DRAM based 20-nanometer (nm) process technology at the end of 2015.
Features of Samsung's new 8GB LPDDR4 mobile DRAM
Fabricated on 10-nanometer (nm) class process technology
4 x 16 gigabit (Gb) LPDDR4 memory chips
Data transfer rate of 4,266 megabits per second (Mbps) per pin, 30% faster than 20nm-based 8Gb LPDDR4
Twice as fast as DDR4 DRAM for PCs, while consuming 20% less energy
Dimensions of under 15mm by 15mm by 1.0mm, which satisfies space requirements of most new, ultra slim mobile devices.
Using a DRAM package thinner than 1.0mm enables stacking the package together with UFS memory or a mobile application processor, further space savings on the printed circuit board
Samsung said that 8GB LPDDR4 RAM is expected in next-generation flagship mobile devices. Hope we can expect it in the Galaxy S8 next year.  Samsung says that it will continue to rapidly expand production of its DRAM products based on 10nm-class process technology.